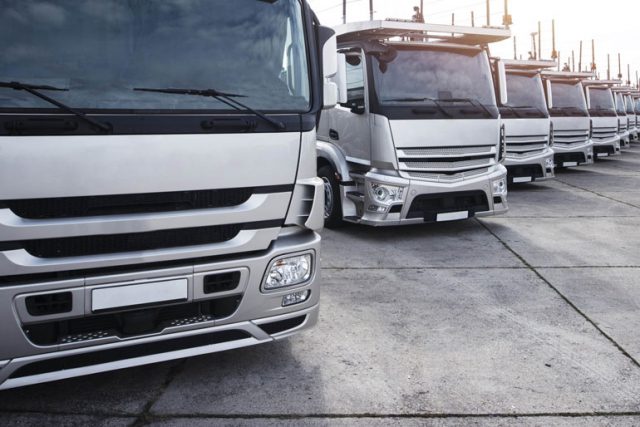 Commercial vehicles in Australia are exposed to some of the toughest driving conditions in the world. The thick dust, strong winds, and high temperatures down under test every aspect of your truck. As a result, the aftermarket industry in the country is thriving. With such a robust market, ensure that your aftermarket parts for European trucks come from reputable distributors.
Due to the harsh environment, filtration systems in Australian trucks need regular checks and replacement. FleetguardFIT is one of the most effective filtration monitoring systems in the market today. It is developed by Cummins Filtration and contributes to significant cost savings for commercial vehicle operators. Read on if you would like to know more about the Cummins Filtration FleetguardFIT system.
History of Cummins Filtration
In February 1919, Clessie Cummins founded the Cummins Engine Company in Indiana, USA. Cummins immediately started developing patents and innovations for diesel engines. Cummins began working on his first fully homegrown engine in 1924.
In 1958, the Cummins Engine Company formed Cummins Filtration. Cummins Filtration began operations with two employees who made cloth-bag lube-oil filters for diesel engines. The company changed its name to Fleetguard in 1963 and developed several filtration systems under the brand.
The Cummins Filtration name was restored in 2006 without dissolving the Fleetguard brand. Cummins Filtration currently holds more than 200 active patents and has a presence in more than six continents. The company has also grown its staff from 2 employees in 1958 to more than 4,000 today.
What is FleetguardFIT?
FleetguardFIT is a short form of Fleetguard Filtration Intelligence Technology. It is a dynamic on-engine filtration monitoring system that generates real-time updates about your truck.
FleetguardFIT uses advanced data analytics and intelligent sensors to monitor the condition of a truck. This analysis informs the vehicle operators about the service life of a truck's air, lubrication oil, and fuel filters. With this information, the truck's operators can schedule maintenance based on real-world conditions.
Advantages of FleetguardFIT
Cummins Filtration is one of the leading designers of diesel engine filtration systems in the world. As such, Cummins filters are the preferred choice in many of the trucks operating in Australia. The FleetguardFIT system optimizes the operation of genuine Fleetguard filters. Using the FLeetguardFIT in your trucks affords you the following advantages.
1. FleetguardFIT Reduces Maintenance Costs
Truck maintenance schedules today are based on duty cycle estimations. The FleetguardFIT replaces these estimations with accurate real-time data. With this data, vehicle operators can improve service intervals and lower maintenance costs. With FleetguardFIT, you can reduce fuel and air filter changes by up to 50% per year.
2. FleetguardFIT Increases Vehicle Uptime
FleetguardFIT provides real-time feedback on the condition of your engine filters and lubrication fluids. This informs your operators to order aftermarket parts for trucks that need replacement before they wear out. Advance orders reduce the risk of delays and unplanned roadside failures. FleetguardFIT helps truck operators to improve planning and increase vehicle uptime.
3. FleetguardFIT increases equipment lifespan
The consistent information that FleetguardFIT generates can help to improve fuel and lubrication oil management. Regular updates enable operators to tune their fleet management protocols to suit specific driving conditions rather than general assumptions. Adapting your protocols to suit driving regimes can extend the lifespan of your equipment.
To sum up, FleetguardFIT can simplify your vehicle fleet management in many ways. It saves time, energy and can improve your margins significantly. It is the ideal filtration monitoring system for several types of commercial vehicles. The FleetguardFIT also provides remote monitoring options that are useful for commercial vehicles in various sectors such as mining, transit, long haul, on-highway, and others.