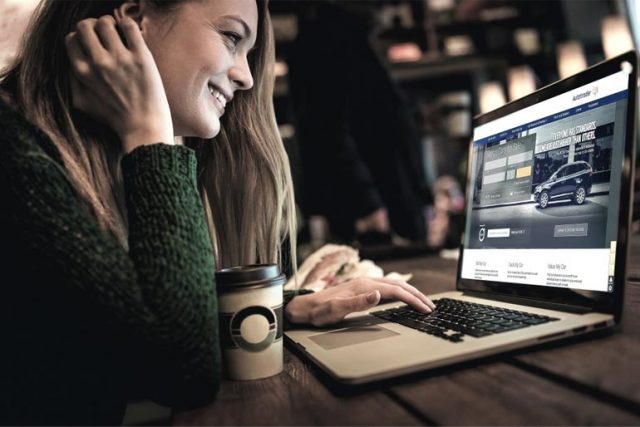 There has never been such a great time to buy a used car online as it is now. The Internet gives you so many resources and advantages as a buyer plus all the tools needed to research and shop for a vehicle. You can connect to sellers through more classified websites than ever before. Car dealerships post their inventory online as well. That's why now you don't have to visit the car lot until you've narrowed down your search. Furthermore, you can hire an auto transport company to have your new purchase shipped right at your doorstep.
Now straight to the point. Here are some of the most useful tips to help you find and buy a great used car online.
Research the Cars of Your Interest
Trust what you know and are familiar with when you are looking for a new vehicle. If you have driven only Japanese sedans thus far, there is no reason to switch to a domestic pickup or SUV. The same goes for switching from an automatic to a manual car. The Internet is the right place to learn more about each and every automobile, so read as many reviews and watch as many videos as possible. The insight into how a vehicle performs is priceless, as is the list of its pros and cons.
Compare the Market via Different Websites
You may have an interest in a certain model which narrows the search massively. If that is the case, visit local dealer websites, manufacturer sites, and classified sites like Kijiji Autos and AutoTrader. This will give you a good idea about what is available in terms of features and pricing.
See What the Cost of Having a Vehicle is
The CAA has an online Driving Costs Calculator. It lets you input your province and the vehicle you're interested in. The tool then calculates the fixed costs, variable costs, and environmental costs of that car based on your driving habits and the current fuel price. The Driving Costs Calculator also allows you to save by comparing the marked vehicles.
Avoid the Out-of-Town Opportunities if Possible
There is a good chance that an excellent auto is available not so far away from you. Any potential bargain you have brokered would be overshadowed if you must collect your new purchase from a few states away. Even if that happens though, you have a solution: hiring a car shipping company to have your new vehicle transported in a safe and fast manner. More on this later.
Ask the Car Dealer/Seller All the Questions Needed
Next thing on the list must be asking the seller how the car was maintained, were there any mechanical problems and why is he selling it. Most of the sellers are open to communicating by email or chat. Their answers might help you figure out whether or not you want to see the vehicle in person.
Inspecting a Used Car is Imperative
You must not finish the deal without an independent mechanical report. Find a trustworthy local mechanic or at least someone who knows a thing or two about cars to inspect the vehicle. You can go and do it yourself too if you believe in your knowledge on the matter. If the seller won't permit that, don't do the deal. And if there is a mechanical issue, the price should reflect that.
Try the enthusiast websites if you don't have anyone local to do the job for you. Someone might be willing to go and check out your ride or at the very least recommend a trustworthy shop.
Get the CarFax report
Never miss on giving a look at the CarFax vehicle history report before you commit. It will give you important information so you can make an informed purchase decision. This report is not perfect, but it is better than nothing. Check if the mileages on the CarFax agree with the service records, odometer records, and common sense.
Don't Be Ashamed of Being Skeptical
Don't be afraid of making a big mistake. When you are buying a used car online, this might even be the best policy. Don't do anything out of pure excitement because then you may end up paying too much. The simple truth when buying used cars is that if any deal looks too good to be true, it probably is a scam. If the vehicle isn't exactly as described, don't hesitate to turn your back and reject the offer.
Arrange the Shipping via Car Transport Company
If the deal is closed and you are already the proud owner of a great auto, but the road back is long, there's a solution. We are talking, of course, about car shipping by an auto transport company. Your purchase will be taken on a truck or a carrier and might be delivered straight in front of your home.
This way there will be no wear and tear on your new vehicle and you don't put extra miles on it. You will also be spared all the stress of needing to drive long distances and risking getting in an accident because of fatigue behind the wheel. Big expenses for gas, tolls, food, and accommodation will also be out of the question if you hire a car transport company. In addition, this option is one of, if not the safest on the market with the insurance policies and the possibility of an enclosed carrier.
Now that you have read all these useful tips, it is time to take care of business. Go and buy the best used car available online and enjoy the perfect ride for years to come.