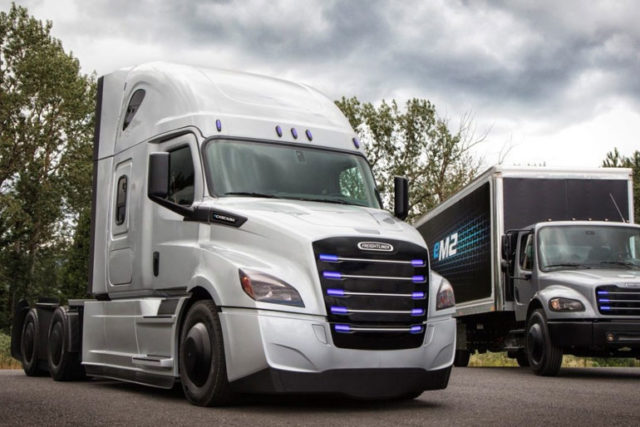 Customizing your semi truck with accessories can make driving a more enjoyable experience. Not only do you have a chance to show off your style and create a personalized space, but also you can make the cabin more comfortable and enjoyable. Some items such as Kenworth seat covers add comfort all year round. Others are especially important for the summer.
Window Shades
Sun management is one of the most significant elements of staying cool in the summer. There's no need to over tax your air conditioning trying to overcome the beating sun. A truck window screen or shade can do a surprisingly effective job of preventing the sun from heating up your cabin.
This is even more important when you are stopped and want to get some rest. As a truck driver, you likely don't have the luxury of always sleeping on the same, set hours. So, being able to block out the sun can be helpful to ensure a good night of rest. It is also a good way to get a little extra privacy when you stop by the side of the road or at a truck stop.
Vent Shades
Vent shades cover the edges of your openable windows. They let you open the window to allow fresh air into the cabin without excessive wind noise or rain getting into the cabin. This can be a great way to take advantage of a rain shower to cool off a little. Some airflow is also helpful for staying fresh and alert while on long drives.
Visors
Commercial truck drivers have a unique sun-blocking option available to them: external visors. These large sun shades are usually made of metal and affix to the top of the front windshield. They do a great job of keeping the sun out of drivers' faces. They're also available in a variety of styles:
Drop
Ricked
Gangster
Bow tie
Darwin
Mini Fridges
Often, the best solution to getting hot in the summer sun is a nice, cold drink. It can be difficult keeping your refreshments cool in the hot summer, however. A mini fridge may be the answer to this problem. Keep your drinks and snacks cool easily with a fridge in your cabin.
These range in cost and complexity. Some simple options are very similar to the type of mini fridge you may have in your home and are available for as little as around $100. Others are more complex and may be specific to certain cabin models. These can be mounted to offer the maximum amount of storage with the minimum amount of space used. They can cost up to around $2,000.
Get Started Accessorizing
Driving a truck is as much of a lifestyle as it is a career. Why not take some time to customize your truck to better match your personality and preferences? Whether you add some accessories to stay cool in the summer or change up the exterior style with LED marker lights, chrome fenders and more, you can make your semi truck look exactly the way you like. It's time to get started with truck accessories.