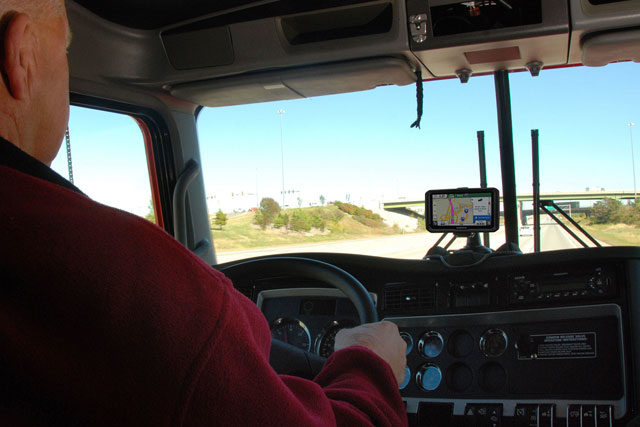 Truck driving is an overly dangerous yet underly paid job without which no country's industries or business can flourish. This tiring job demands long working hours, patience and a rigid resistance to sleep. Keeping in mind the difficult and unpredictable situations faced by the drivers, it's important to provide them basic facilities like a GPS Navigation System.
Below, we've discussed the importance of a GPS navigation system for commercial truck drivers.
It Ensures the Security of the Driver:
A GPS navigation system can help drivers change their routes in order to avoid bad weather conditions. Therefore, if a driver is stranded due to a road blockage occurring because of land-sliding or excessive snowfall, he can always use a different route provided he has access to a GPS navigation system. This way, drivers won't get stranded in places where the weather conditions are extreme. In case of an accident, you can also send help to the exact location of the driver, which could be life-saving for the driver too.
It Helps you Track the Driver:
Commercial truck drivers have a huge responsibility on themselves to transport items between cities, and often countries, safely and on time. If you've installed a GPS navigation system in your commercial truck, you can easily pinpoint its exact location at any time of the day. This way, you can monitor how long it will take for a cardo delivery to arrive. Furthermore, if your driver gets stuck somewhere due to any unpredictable circumstances, you can pinpoint exactly where the driver has gotten stuck and send for some help immediately.
Not only this but it also prevents drivers from going off-track to fulfill their own commitments.
Drivers will be More Careful:
When drivers know that you can track them down, they'll be more careful with their driving speed and directions. No driver will be able to lie to you about their location or their predicted delivery time because the GPS navigation system will convey all of that information to you. Furthermore, GPS navigation systems can also detect the speed at which your driver is going, so you can easily check for your driver's reckless driving habits and improve them.
It will Greatly Help New Employees:
Experienced truck drivers don't really need directions because they know every nook and corner of the highway. However, since there's a shortage of truck drivers recently, it's essential to install a GPS navigation system in your trucks so that the new naïve truck drivers can safely and easily transport all your valuables.
Therefore, installing a GPS navigation system into a commercial truck does not only benefits the company but it also benefits the drivers, making it a win-win situation. You can find useful information on under the 'review' section of Expnet about Best Truck GPS. After all, wouldn't you want your drivers to be more careful on the road and deliver your products to their respective destinations on time?
If so, it's highly recommended that you get a GPS navigation system installed in your commercial truck so that the satisfaction of both, the drivers and the companies involved is guaranteed.