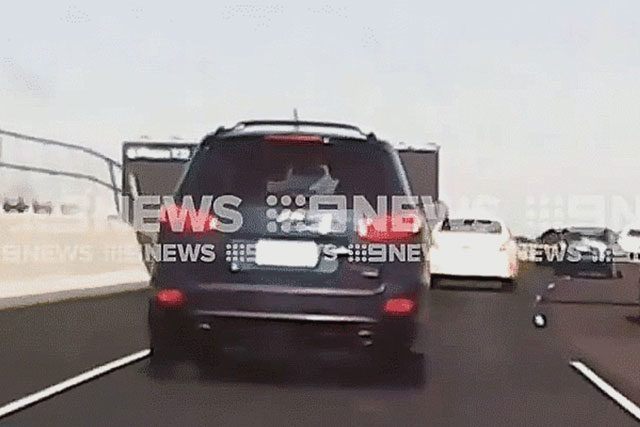 Imagine you are going on with your normal routine drive in your car, listening to your favorite songs and suddenly something incredibly big and heavy falls right in front of you out of nowhere.
That thing is so big and sharp that it might have killed you. What do you do? I know what you are thinking because that is exactly what I thought when the signboard falling incident happened on the Tullamarine Highway in Australia.
Incident:
According to the news, a car crashed into the signboard which has fallen from its holdings just a few feet in front of the car.
Video footage from the dash cam showed that the signboard was so big that it is unimaginable what could have happened if the signboard had fallen on the car directly.
VIDEO: Woman narrowly escapes death when sign plummets onto freeway in Melbourne, Australia pic.twitter.com/l7Gb460CzB

— BNO News (@BNONews) January 9, 2019
The driver who happened to be a woman suffered few neck injuries, but she was reported out of danger.
The incident happened just before the rush hour otherwise the damages could have been worse. She was taken to the hospital to get proper treatment and then released at earliest.
Highway Workers:
The highway workers are still working on the possibilities which could have caused the falling of the signboard, but they have no idea yet.
The highway maintenance has double checked all the other signboards all over the highway to make sure they have the fully intact condition and that such incident should not happen again.
Conclusion:
With such irrational incident, the drivers have shown concern over the placements of these signboards and security from such incidents.
This has triggered a sense of fear among all of us. It also shows that anything can happen at any time. But we cannot stop living right, no matter how big things start falling in front of us. Just stay safe mates!