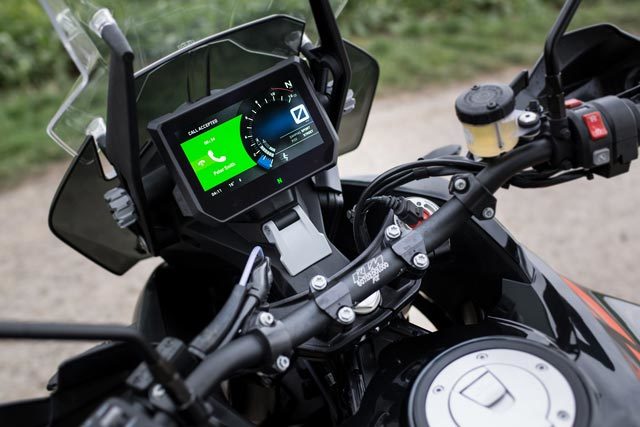 GPS devices have come a long way since the last decade they have become much easier to use, user-friendly, high quality builds, water-resistant, high-quality maps, and lifetime free map updates. Below are the 5 reasons why we consider every motorcycle should have a GPS device mounted on it.
Find Directions With Ease:
Gone are the days when we use to use maps and local guides to know the directions and we have evolved a lot faster than anyone could ever imagine. In the 21st century, we can find directions to almost any place on the planet within seconds on our smartphones. It's the same with a motorcycle GPS device too, all you have to do is type the name of the destination and that's it bam you got your directions. Also over the years of innovation in the field, the devices have become much easier and efficient to use. Previously the touchscreen or updating maps on the device are very hard tasks, but now the screens are much smoother and with an internet connection you can update maps whenever you need and that too forever for free.
Traffic and Accidents Updates
This is one major feature developed over the last few years, having the ability to know the traffic on the route you are going would allow you to take another route. This way you can save your precious time by not waiting in the traffic. Also, you would be notified of any accidents, speed cameras so you can drive within speed limits. Traffic updates are mostly available in products of top brands like Garmin motorcycle GPS devices, and TomTom motorcycle devices. So make sure you are getting a device with traffic and accident updates. Also, you would be required to connect the device to the internet via a mobile device in order to work this feature. Most companies provide lifetime map updates which is a major advantage.
Know POIs on Route
When we are on a long ride on a motorcycle we have difficulty finding good places to eat, rest, and get fresh. With a good motorcycle GPS device, you can find plenty of places like restaurants, motels, and service shops with reviews so you can choose the best one. Also, you can look beyond the road as if you are travelling nearby a town which you can see with the naked eye but you can easily see it on the GPS device. This provides more options for your journey. Overall this is one of the major reasons why bikers prefer a GPS device on their motorcycle.
Hands Free Calling
If you are having a Bluetooth motorcycle helmet, then you can connect your mobile with GPS and Helmet and accept the calls directly on the GPS display. This way you are never required to stop your motorcycle to take the calls. Also, users can listen to the turn by turn directions on the helmet directly once connected making it much easier to use. Also if interested users can listen to music, we wouldn't recommend it as it may distract you from driving.
Easy To Use
With easy to use touchscreen, a High-quality User interface, and maps, voice-based directions, lakhs of POIs, traffic updates, and with much more features motorcycle GPS devices are one of the must-have gadgets for motorcyclists. Also compare the GPS devices with carrying large maps, asking everyone on the way for directions, and going to subpar restaurants and motels. All of these are more stress which makes you less focused. With the best motorcycle GPS device, you can avoid this stress and have a pleasant and enjoyable motorcycle ride.
These are the five reasons we found why motorcycles should have a GPS device mounted. They make your ride a lot easier, focused, and joyful. If you are having any doubts you can comment below and we will get back to you.