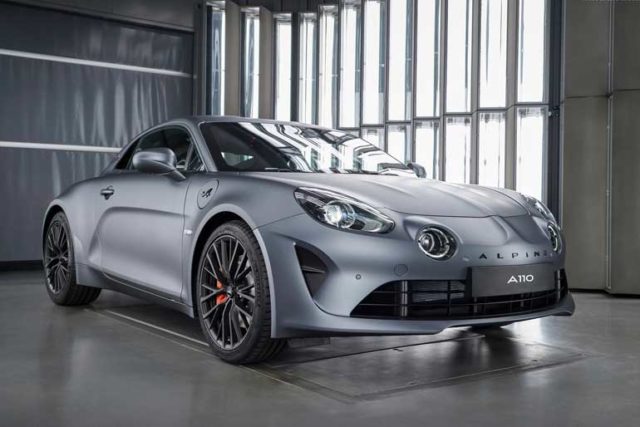 Alpine, is a French manufacturer of racing cars, going to add its new model in A110 series production line soon. Alpine A110S is the upgraded model of A110 Pure and A110 Legend, fulfilling the timeless alpines principles of weight, speed, firmness, and comfort.
This new model will hold the same visual look except for some changes from the previous versions of A110 and will hold the flagship with increased engine power, improved chassis, and advancement of style components.
It is distinguished from previous versions with 40hp increase in engine capacity of A110 series that helps to attain the speed of 100 km/hr. In just 4.4 seconds, improves the 10th part of the second. It weighs little more about 20kg than previous models.
Some visual changes in the new model not only distinguish it from previous models but also make it able to show its own identity. These changes include the use of orange Brembo brake clippers with attractive 18-inch black wheels highlight the sporty feature of A110S.
It is available in different colors like other models of this series, but matte gray thunder paint is known as its own. Emphasizes the use of high-quality materials like carbon and dinamica will highlight its inflexible nature and allow you to enjoy comprehensive driving experience.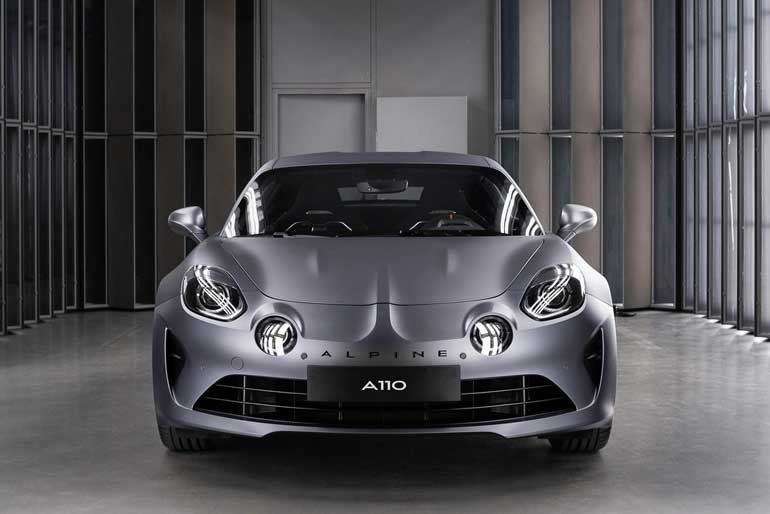 Engine
Increase in engine power of 40hp makes it most powerful among other models of A110 series. A110S have the 1.8 liters, four-cylinder engine but the increased 0.4 bar pressure of turbocharges boost the speed and attain the speed of 100 km/hr in 4.4 seconds, with the help of power to weight ratio of 3.8 kg/hp. The A110S offers central rear position of seats offers to enjoy the sensation and pleasure with all speeds.
320 Nm torque power is accessible between 2000 to 6400 rpm. It is operated with power sent to rear wheels directly with 7-speed double-clutch gearbox that facilitates driver with the smooth and quick gear changes.
Moreover, it comes with an automatic gearbox, but the driver can involve gearshifts manually with the help of aluminum paddles behind the steering wheel.
The total weight of A110S is 1,114 kg, a minimal increase of 30 kg in weight from previous models and is capable of attaining a speed of 260 km/hr. On tracks with excellent control over the car.
Unique Technology
Drivers can enjoy high-speed stability and handling precision with the help of sport chassis of A110S that makes it one of the sharpened sports cars. Also, the improvement in coil springs up to 50% and use hollow anti-roll bars to minimize the weight is 100% secure.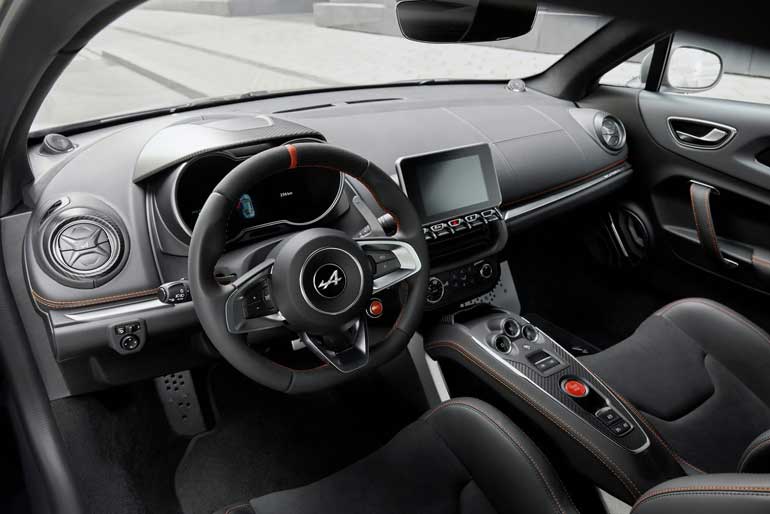 Combination of lightweight aluminum body and double wishbone suspension provides the guarantee of quickness and comfort of A110S supported with Brembos' high-performance brakes that are also heavy-duty and much powerful. To make your road grip better, wide tires and wheels with a combination of Michelin Pilot Sport tires are provided, which increases the reliability to the next level.
The A110S is facilitated with triple driving modes; i.e., Normal, Track and Sports to adjust the acceleration response, exhaust sound, shift, steering assistance, and dynamic control system. An electronic stability control program has been created for extreme accuracy and strength, especially in track mode.
Torque transmission is properly distributed among the rear wheels, so that allows the system to work properly even on smooth surfaces to ensure the smooth drive and for maximum output.
Perfect Design
Car design is one of the most attractive and one of the more complicated processes, especially in the racing world. The design teams always try to deliver more perfect design that facilitates drivers with the best combination of speed and control.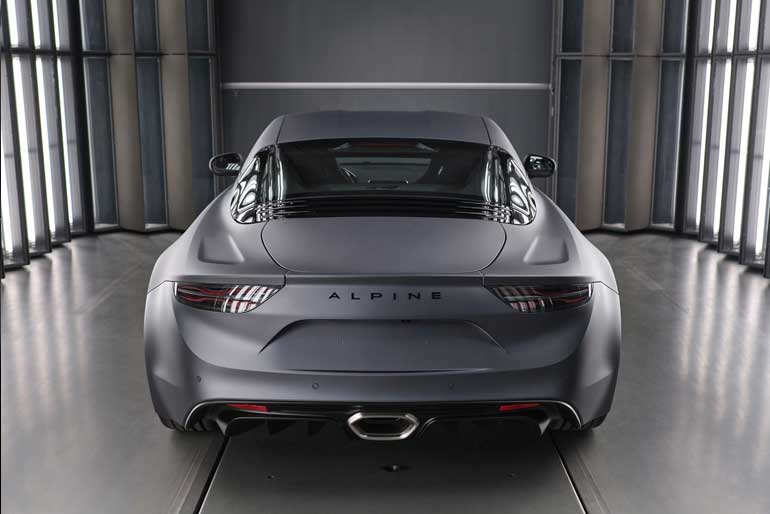 The A110S is designed with the use of extra light and solid aluminum body structure like other versions, but this new model is additionally characterized by the unique configuration of chassis.
The new A110S comes with different stylish and distinguishable looks in the exterior like an orange flag on the front uprights and carbon fibers, orange brake clippers, black chrome lettering of Alpine and model-specific dark finish GT Race wheels. Combination of stylish look and better drive makes the A110S a perfect ride for drivers even on tracks or for use in routine life.
Like the older models of '60s and '70s, Alpine A110S also comes with its unique style of four lights but with full LED headlights.