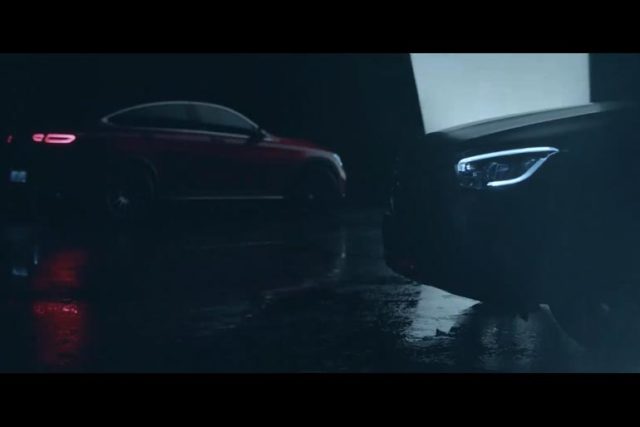 Ever since Mercedes showed their exclusive 2020 GLC next in line in the Geneva Motor Show, rumors were flying that they cannot wait to show their latest version upgrades. And they teased us with a short video about the uplifted headlights.
The team Mercedes is so excited with their new project that they can hardly resist the temptation of showing the world their art piece. And they are not stepping back from teasing us as well.
They recently released a short video or few seconds to be exact on their social media account, to inform us about the headlights of the GLC Coupe facelift.
With the torch design, day time running lights in the original piece, we can expect that the upgraded version will have something more advanced and fancier. The latest version of GLC Coupe will be featuring these new design LED headlights.
Also,in the background, you will see that backlights as well which again are different and stylish but in the same sense.
See the GLC Coupé in a new light. Coming soon.

Posted by Mercedes-Benz on Sunday, March 17, 2019
Interestingly, Mercedes is not allowing any leak of the information about the inside of the car or about what will be under the hood. But information finds a way to get out. But reports have it that tablet styled infotainment system will be installed of about 7 -10.25 inch.
Also, it will be turbocharged with 2.0-liter gasoline with impressive 255 horsepower and 273 pound-feet of torques. We are not sure as in when the release will happen, but we can wait which seem hard but justified.
Source: Mercedes-Benz