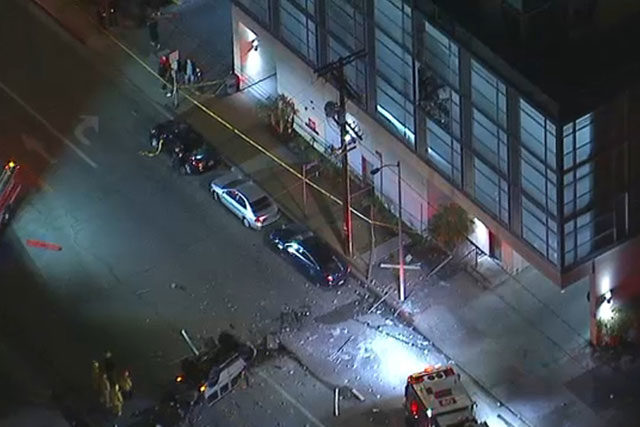 With the increase in the number of cars on the road, the parking is becoming an issue which is becoming a highlight of the modern era.
We face the parking problem almost every day, and everywhere we go. Long lines for one spot become a routine sight. The opportunist has taken hold of such miserable situations and introduced the multi-floor parking buildings.
With the parking solution these buildings are offering, the rise in the accidents in such buildings are also happening. We can say that road accidents are happening is almost the same as the parking lot incidents.
Latest Incident:
In this latest incident, a Mercedes G Class was reported to have fallen from the first floor of the parking garage to the down to the ground below. The driver in the car was reported to be saved and talking. He explained the whole scene.
According to him, he accidentally hit the accelerator instead of the brakes and lost control of the car.
The car went crashing through the glass walls of the building and came down on the ground upside down. The police of New York, NYPD has cleared the incident of DUI. The driver is saved but still shaken with the accident and miraculous survival.
Source: ABC7 Los Angeles