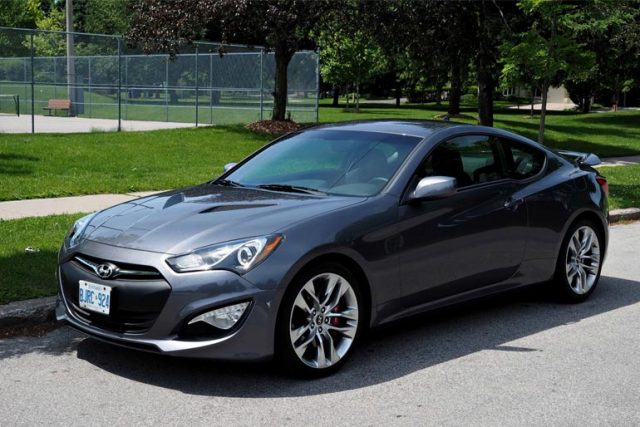 Looking for a new car? Hyundai may not be the most popular car manufacturer here in the states, but they have some excellent choices.
The Hyundai Genesis Coupe is a sleek car that you'll feel proud to have on the road. No more feeling embarrassed about the car you show up in anymore.
It's also more affordable than many other luxury coupes available today. Wondering about the Hyundai Genesis Coupe specs? Want to know if this subcompact car is right for you? Keep reading to find out.
Benefits of Driving a Coupe
Coupes are sleek and sexy. They have a sloped roof with only 2 doors, which is what distinguishes coupes from sedans, which have 4 doors.
These doors are larger than normal sedans, making it easier and more comfortable to get in and out of the car. They contain 2 seats upfront and usually have 2 small seats in the back.
This isn't a family vehicle. No hauling kids around in this high-end, sporty car. Rather, these cars are designed to wow. If you only ever drive alone, or with 1 other person, driving a coupe is a smart idea.
A New Luxury Car Brand
So what makes the Genesis Coupe special? This car, originally from the South Korean manufacturer, Hyundai, was first introduced in 2008.
It was the first coupe Hyundai released with a rear-wheel drive. Once it hit the US, this car has been challenging other more popular coupes on sports cars that are abundant here.
In 2016, Genesis became a standalone luxury car brand, which currently produces the Genesis Coupe. And in 2020, Genesis won the J.D. Power award for the most dependable luxury car company in the States.
Hyundai Genesis Coupe Specs
Today, the genesis coupe still comes as a rear-wheel-drive vehicle. The EPA classifies it as a subcompact car, making it smaller than most vehicles on the road today.
The V6 engine has a maximum horsepower of 348 @ 6400 and torque of 295 @ 5100. The transmission is available in some models as a 6-speed manual or an automatic.
You can achieve a maximum speed of 149 mph. Getting up to 64 mph takes only 6.4 seconds. Both the front and rear suspension use coil springs and the front also uses McPherson Struts.
Inside the Genesis Coupe
On the inside, you'll find many luxury features such as quality leather upholstery and heated seats. Stay comfortable with a dual-zone automatic climate control system.
You'll enjoy a keyless entry and a keyless ignition, along with power windows and mirrors. The mirrors are also auto-dimming and heated, making it easier to see under any conditions.
Bluetooth connectivity and a 7-speaker sound system help make rides more enjoyable as your turn up your latest playlist or tune into your latest podcast.
Anti-lock brakes, traction control, and stability control make for safer driving. Additionally, upgrades for lane-departure warnings are available for the distraction-prone driver.
10 cubic feet is available for storage in the trunk while passengers will enjoy 88.8 cubic feet in the cabin.
Is the Genesis Coupe Right for You?
You can only learn so much by reading. Perusing the Hyundai Genesis Coupe specs won't be enough to discover if this car is right for you. You'll need to find a dealer near you where you can get behind the wheel and take her for a spin.
Once you do, however, you'll be as good as sold. Looking for additional recommendations for a new car? Be sure to visit the rest of our blog today.