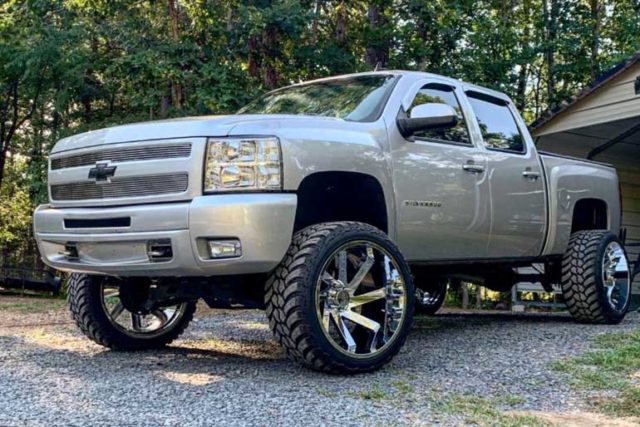 The market for 4×4 parts and modification has never been more extensive than it has become in Australia. As an example, you can now upgrade to a beam axle from an independent suspension, attach portal gear lifts, remote reservoir shocks, 240V power, and anything that you want to invest in. While this is fantastic in most aspects, it provides a tremendous possibility for enthusiasts to make expensive errors when modifying their 4x4s.
It's easy to toss thousands of dollars on 4×4 parts and upgrades. However, the question is, will you get an excellent value for the money that you spent, or will you blow your dough for nothing? Below are factors to consider before modifying your 4×4.
Wheels
Yes, those gigantic 35-inch wheels are fantastic and will take you through all those flood-prone areas. Consider, however, that large tires entail that the drivetrain, especially the front CV joints, will need to hold more weight. Within this scenario, do not assume that the front CV joints will last as long as intended by the manufacturer. A reasonable compromise would be that the wheels are around 32 inches in size, but understand that this extends to independent front suspension systems.
Today, there are hardly any automobiles that are still manufactured with compact front axle housings that are resilient and can take bigger wheels. Yet, they also have their thresholds depending on how well the company designed them. Aluminum alloy wheels can help decrease the total weight of the wheels and tires on the Constant Velocity joints.
Lifts
For 4×4 parts such as suspension lift kits, especially independent front suspension systems, the car's default configuration for roadway use will be changed. A two-inch increase would cause minimal geometry shift and only allow the alignment of the wheel to be adjusted. Know that almost all tire alignment shops now use computer systems with factory default settings, so an old-school manual alignment shop will be your safest option for better steering, suspension, safety, and wheel durability.
Note that lifts with prominent wheels can adjust the center of gravity of the vehicle. Lifts can also change the efficiency of electronic stabilization aids and the acceleration of your car.
Traction Aids
Most cars commercially available have electronic stability control, and sometimes, even rear differential locks have become standard practice at the production facility. However, for authentic off-road vehicles, locking differentials for optimum traction and front axles are necessary.
It's essential to understand how and when to use them correctly. Without it, significant damage to the drivetrain can occur, and you would face the possibility of the vehicle rolling over. It can also hinder the forward progress across steep terrain.
Snorkels
If you're into crossing water that is quite deeper than what your wheels can go, it is recommended to add a raised air intake. However, note that you will punch a hole in your 4×4's bodywork, which will rust the area. Snorkels may also reduce the flow of air to the engine and hinder its efficiency. They still make a 4×4 look great, though.
Winch and off-road recovery kit
It's not as easy as purchasing a flashy off-road bumper then putting a winch on it. Incorporating the winch and mount will contribute almost 200 lbs. to the front end of your vehicle, which will also affect the driving experience of the car. The front suspension will also sag if you do not change it to bear the additional weight.
Research thoroughly if you're looking to modify your 4×4. Learn about it, review and make comparisons as much as possible. The 4×4 is designed to accommodate you, so configure it properly with functionality in mind. Ignore what everyone else is doing to their 4×4's or how they think you should modify yours. As long as it meets your needs, it's the 4×4 for you.