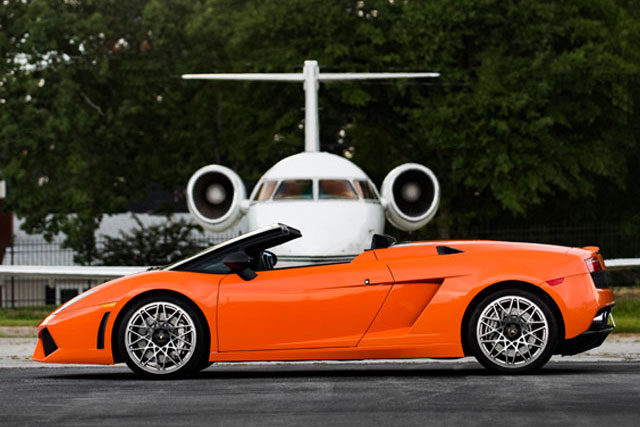 Luxury Car Driving Experience
Most drivers would love to experience driving a luxury car even just once. Imagine swapping your rundown jalopy for a gleaming Maserati or Lamborgini for a few hours! Even better, renting one to drive to your holiday destination and pulling up to the admiring glances of the valet at your hotel?
You need not suffer the indignity of cabs and drivers who will inflate their fares because you are a tourist. Instead, you could rent an Audi or Ferrari from https://milanirentals.com/ that will be available to you for the duration of your holiday.
Leasing a luxury ride is worth every coin spent. Wherever you are headed, you will be able to get there at your convenience as well as in comfort. Some of the benefits you are set to enjoy include:
Comfort: exotic leather heated seats to ward off the winter chill; cool air conditioning in the summer

Style

Safety: flawless acceleration
If you are traveling through for vacation or simply hitting the road with friends, here is how to ensure that you get the most from your luxury car driving experience.
Experience Engineering Excellence:
When you think of Deutschland, the luxury brands that come to mind include Mercedes, Audi, BMW, and Porsche. You will be treated with reverence if you are seen cruising along the roads in one of their respected brands. A lot of doors will be opened to you and you may even get a few top event invitations.
German brands are well known for engineering excellence and if you long to experience that, these are the brands to go for. Therefore, visit Milani and get one of these metallic beauties for the experience of a lifetime.
A Taste of Italy:
Another country that impresses in the luxury car department in Italy. The very thought of Italy will bring to mind brands such as Maserati, Lamborghini, and Ferrari. Cruising past picturesque countrysides and shopping in the fashion haven that is Milan will give you a whole new experience when you are in an air-conditioned, softly purring luxury ride.
Even if you are renting it for a few days or hours, you could take your Ferrari or Lamborghini out to a nice stretch of road and cruise along in your air-conditioned haven just for the comfort and beauty of it.
Elegance Meets Luxury:
Driving a luxury vehicle allows you to experience both elegance and luxury in one package. You could be on narrow and treacherous roads but in the safety of your Range Rover, you will barely notice that. A luxury vehicle built for such terrain will take it in its stride.
In addition, not having to worry about possible breakdowns is comforting. A luxury vehicle is worth the money you pay for it as it will go the length without letting you down. Whether you are off-roading or driving along the highway, you are comfortable in the knowledge that your vehicle will give you the experience you have always longed for.
A road trip is best taken via luxury vehicles rather than depending on the usual convenient every day rides to get around. A luxury vehicle gives you safety, comfort, and style.