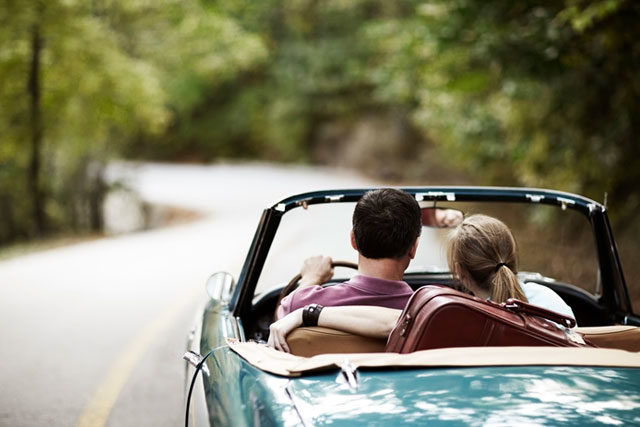 Car Care Tips For A First Date
The first date is the most important stage for future relations. Your success depends directly on the first impression you will make. The important thing is how and what you say, what you're wearing, how you smell and how … your car looks like. Yes, it is a well-known fact that girls simply adore cars, although not all admit it.
If your lady sits in an untidy, floundering and foul-smelling car, you can safely put an end to the potential relationship. However, if you give her a beautiful, elegant carriage (such a carriage can be any car, not only premium), then consider that you have already done the half of the business.
In this article, you will find universal tips that will be useful both for your iron horse and for your romantic relationship.
Caring For A New Car:
The new car is always the pride of its owner. Therefore, care for it should be thorough. This increased attention is absolutely not superfluous. If you want the car to retain its factory gloss for a long time, wash it more often. If you are used to washing cars with your own hands, then pay attention to auto shampoo, because it is practically impossible to wash the body qualitatively with simple water without the use of specialized tools.
To ensure quality car care it is recommended to treat the surface of the body with a protective wax, which not only protects the varnish-colored coating but also increases the specular reflection.
A brilliant new car – this is something that your girl will like on the first date.
Caring For A Car With A Solid Track Record:
It is easy to maintain in a decent condition even a car with experience. If timely identify defects and qualitatively process them, the vehicle will serve properly for a very long time. However, to eliminate significant external defects, you may need more powerful tools: abrasive polish, abrasive clay to clean hard-to-remove stains on the body.
Prevent Corrosion:
The onset of unfavorable weather conditions, beginning in the autumn, must be met fully armed: that is, to identify all the points of corrosion, apply anti-corrosion liquid to the car. The machine is particularly in need of preventive measures if it is preparing for conservation for the winter period. So when the season of romantic dates begins, your horse will sparkle and impatiently beat the ground with a hoof, while your competitors will get out of the garages of old, rusty nags, which will only have to be shot out of mere mercy.
Color Change:
Often, the annoyance of car owners causes stains on the varnish-colorful coating. Such defects, most often, are the result of self-tinting problem areas or the wrong choice of paint. It is difficult to fix such problems, but it is still possible. All you need is to polish the surface with an abrasive and make a protective polishing. The choice of method depends on the nature of the defect.
In the same way, it is recommended to use it in the absence of gloss, dilution or clouding of the paint. Intensive repeated treatment with abrasive polish will return shine and color to the car. To complete the measure to restore the attractiveness of the auto coating, use protective polishing with the addition of Teflon or urethane.
Use effective modern means for car care, ensure the timely cleanliness of the body and interior, do not allow corrosion. Only, in this case, your iron horse will be ready for love adventures. And if you think that your potential new girlfriend will not notice any defects or give them any importance, you are mistaken. Most girls (especially Russian women) are very sensitive to male neatness. A poor-looking machine says that you are scattered and inattentive to how people perceive you. And this is unacceptable.