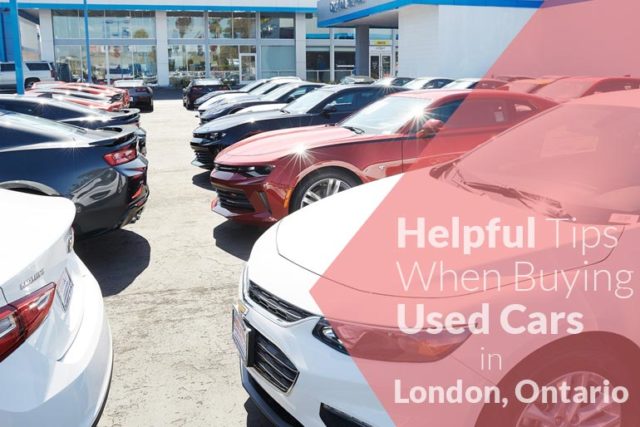 With its reasonably mild climate, colorful past, and vibrant community, London, Ontario, is one of the best places to raise a family in Canada. Location-wise, this town also has an advantage compared to other areas given its proximity to other Canadian cities and the United States-Canada border.
Living in London means you can explore the Great White North and the U.S., without difficulty provided that you have a reliable car for travel. If you are currently looking at used cars London Ontario, so you can have a vehicle to go around, you are on the right track. While public transportation is available in London, there is freedom and excitement to owning a car.
Opting for a pre-owned car is practical and beneficial, provided that you exercise prudence during the selection and buying process. Here are pointers that you may want to consider when shopping for a used vehicle:
Find a Reputable Dealer
Did you know that there are illegal vehicle dealers in the area known as curbsiders who are posing as private individuals selling their private vehicles? These scammers conceal vital information about the car, such as stolen vehicle status, accident history, and mechanical issues to the unsuspecting buyer.
To avoid being victimized by curbsiders, you should look for a reputable dealer of used cars in London, Ontario. To ascertain the credibility of the dealer, find out if it is a member of the Used Car Dealers Association or UCDA of Ontario. Note that all their members are duly registered with the Ontario Motor Vehicle Industry Council or OMVIC, the implementing body of the Ontario's Motor Vehicle Dealers Act tasked to protect consumers.
UCDA Dealers also Offer the Following:
Negotiable all-in pricing
Financing arrangements
Third-party extended warranties
Various payment options
Apart from checking if the dealer is a UCDA member, you can also find out if it is accredited by the Better Business Bureau (BBB) with an A+ rating. This BBB rating means the establishment received the highest mark in terms of customer service and satisfaction.
Take the Vehicle for a Test Drive
No matter how remarkable the car looks, you should always take it for a test drive before buying. You can only know if the pre-owned vehicle is the right fit if you drive it on the road. Make sure that you check the speed, how the break feels, and if it is easy to operate and maneuver in various pavements and spaces. If you are looking at multiple vehicles, make sure to drive each one of them using the same standards to help you make the right decision.
Have a Credible Mechanic Inspect the Car
Having a trusted mechanic inspect a used car before you buy it is one of the most crucial steps that you should never ignore. While you may have experienced a favorable test drive, remember that the process only took a couple of minutes. This test is not enough to ascertain the condition of the vehicle.
Before you purchase a used car, call a mechanic that you trust to inspect the vehicle first so that you will know if something is wrong with it or if it is indeed in good condition. You will be better protected if you have a professional scrutinize the car you are buying.
The tips mentioned above will help you in avoiding costly mistakes when buying a used car in London. Keep in mind that the main reason you are opting for a pre-owned vehicle is to save money. If you select and purchase one without much thought, you may end up spending more.