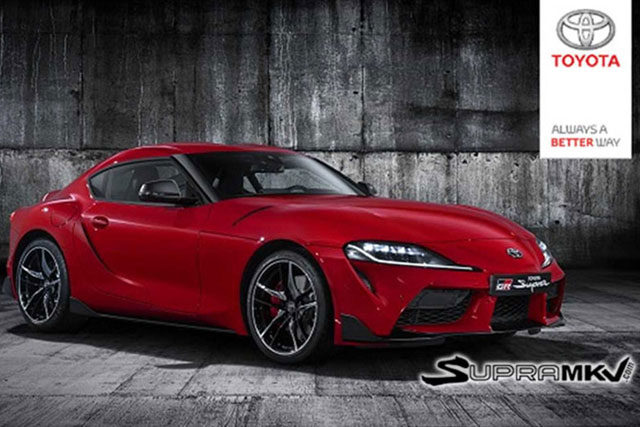 We have been dying to see what Toyota is actually going to bring with the new Supra, but our dreams and desires were left unheard when Toyota did not do anything to show us the real new shape.
Well dear, and all those Toyota crazy lovers, the beans have been spilled. The unique shape of the Supra is out and thanks to those leaks we can now create a new image in our minds.
New Supra:
We all knew that the Supra had BMW sourced engines. The 3.0-liter turbocharged Inline six form the new Z4 is the new powerhouse we have been waiting for.
We came to know all these details along with more information like these would come with an eight-speed automatic gearbox. There are less potent 2.0-liter turbocharged four-cylinder.
New Shape:
It can be assumed that the new shape of the Toyota Supra is nothing less than a nay sports car. With the front long hood and short rear end, it is a perfect combination of Toyota's FT-1 and FT-HS components.
It is looking more like a modern version of any coupe. How we got to know all these details. Some car's enthusiasts took some spy shots and leaked them on air. Although through these spy shots the car's shape could not be defined, we held to our rumors.
A new teaser was released by the Toyota regarding the new car, but no car was shown in it.
All we come to known about these shape and other essential features related with under the hood aspect, although they are confirmed, we got to know them from the leaks, and we are super thankful for these leaks.