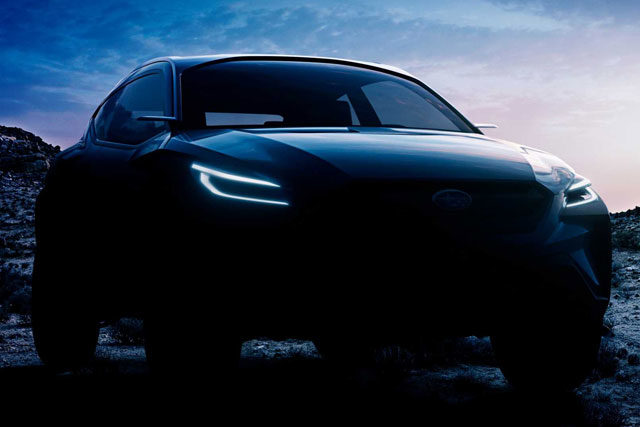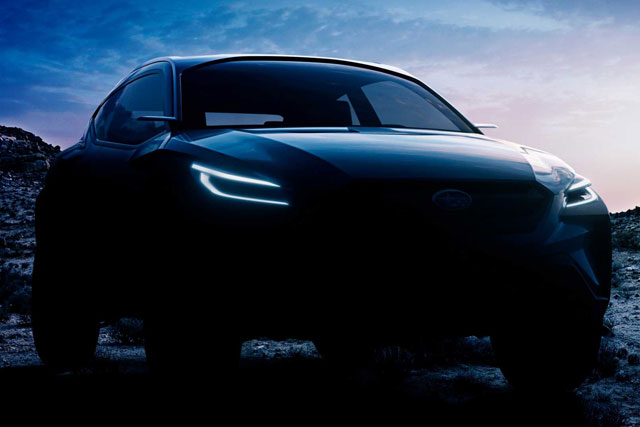 With the dates of Geneva Motor Show almost right around the corner, new releases are happening almost every minute. New concepts are emerging and latest concept to get our attention is Viziv Adrenaline by Subaru.
From what we can see from the teaser which is released just a couple of weeks before the Geneva Motor Show, this new energy produced vehicle is what many other Subaru Viziv's concepts are.
The body is revealed to be a high ride, and the headlights are actually reminiscent of the previous concepts.
It has two doors, bulging fenders which tell us about the heavy body while the cameras are present at the hexagonal windshield. It will feature along with two other all-electric model vehicles on the stage.
It is very much like a little crossover. The front of the vehicle has a potential cut-out which indicates that the traditional combustion engine is present which is unlikely to happen since the concept of nature is different.
The door mirrors are missing which means that a lot of changes can happen since it is only a teaser.
While the Subaru refused to give in many details, all we can do is speculate. We look forward to the Geneva Motor Show which is happening on the 5th of March. Let me mention here that the this will be the 89th Edition of Geneva Motor Show.
Source: Subaru