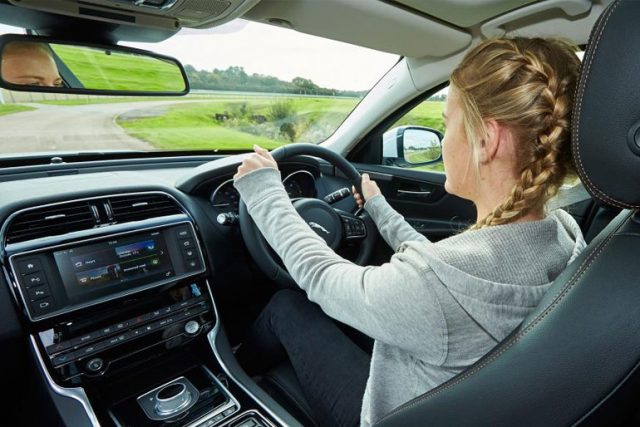 Jaguar is a legacy brand of luxurious and innovative vehicles. When you choose a Jaguar, from the Jaguar dealer near Goodyear, you get an exceptionally built vehicle with the latest innovative technology, comfort features, and powertrains. There are several reasons why life is better when driving a legendary, luxurious, and high-tech Jaguar.
1. Respected Heritage
Jaguar is one of the most famous, renowned, and respected car manufacturers in Britain. The automaker built the first car in the 1920s, and the company continues to deliver outstanding cars like the D-Type, E-Type, and the fully-electric I-Pace electric vehicle. The name Jaguar is associated with glamor and elegance from by-gone days. The newest models continue the elegant heritage, but with updated technology that sets a new standard.
2. Performance
The automaker builds vehicles with exceptional reputations and plenty of speed. Some models have zero to 60 times under five seconds thanks to impressive engines. Jaguar has put 5.0-liter supercharged V8 engines in the F-Pace. The company has also used peppy, fuel-efficient 2.0-liter turbocharged four-cylinders engines, even some with diesel fuel. Jaguar also has a supercharged V6 for some sedans and SUVs.
3. Diverse Models
Jaguar makes several types of vehicles like coupes, convertibles, SUVs, and sedans. The automaker continues to deliver vehicles that consumers want, like the latest fully-electric and hybrid vehicles. All models have the Jaguar styling, with timeless leather upholstery, attractive curves, and trend-setting powertrains. Experts appreciate the diverse models, and they show their approval with awards, like the "World Car of the Year" given to the I-Pace in 2019. Despite being a luxury automaker, Jaguar offers vehicles at a range of price points. New Jaguars do have high sticker prices, but used models open opportunities to more buyers.
4. Luxury
Jaguar and luxury are synonymous. These exceptional vehicles set the standard for luxury with impressive interior features like heated and ventilated seats, premium luxury upholstery, carbon-fiber and rich wood accents, and intuitive digital infotainment and gauge systems. The Jaguar luxury extends beyond the vehicle into the ownership experience with outstanding warranties and knowledgeable service technicians. Even if you choose a performance-based Jaguar, it will be filled with luxurious features with a sporty twist. When you buy a Jaguar, you show the world that you understand the nuances of a bespoke, luxury vehicle whether you choose a two-seater convertible or the comfortably spacious XF Saloon.
5. Innovative Safety and Driver-Assistive Technology
Many of the automakers that set the standard for luxury in the 1920s are no longer in business. Jaguar continues to be relevant by developing innovative features that drivers want. The latest models have the newest safety technology like
Forward Collision Warning
Automatic Emergency Braking
Ubiquitous Parking Sensors
Rear Cross-Traffic Alert
Parallel and Perpendicular Park Assist
Lane Keep Assist
Rain-Sensing Windshield Wipers
Driver Alertness Monitor
Traffic Sign Recognition
Blind-Spot Monitoring
Stop-and-Go Adaptive Cruise Control
Surround-View Parking Camera System
These high-tech features and a strong body with additional safety features like air bags, anti-lock brakes, stability control, seatbelt pretensioners, and a theft-deterrent system.