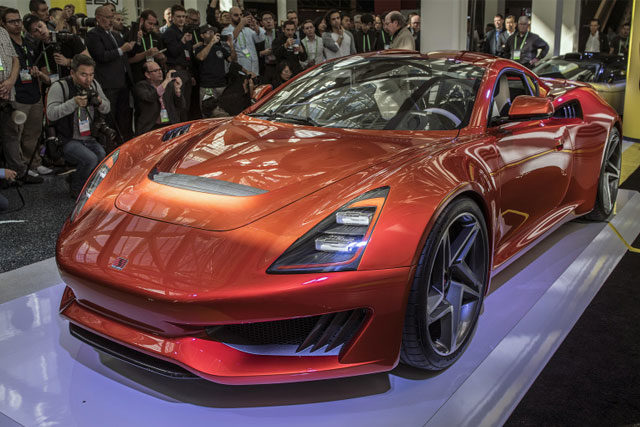 Saleen 1 Priced At 100000
When Saleen revealed the new Saleen one sports car at the L.A. Auto Show, only a handful of details were released. Now the company is starting to fill in the gaps with a selection of recent statistics, as well as pricing. It turns out the curvy mid-engine machine will run $100,000, which puts it right in entry-level Porsche 911 territory. But the Saleen 1's 450 HP outguns base 911s and matches the mid-range 911 GTS.
The company revealed a few chassis-related details, too. The Saleen 1's 2,685 pounds are not equally distributed across the automobile. Rather, 42% sits over the front and 58% sits over the rear. The automobile is fitted with big 15-inch brake rotors at all four corners. Tires area staggered with 255mm wide units at the front and meaty 335mm pieces at the back.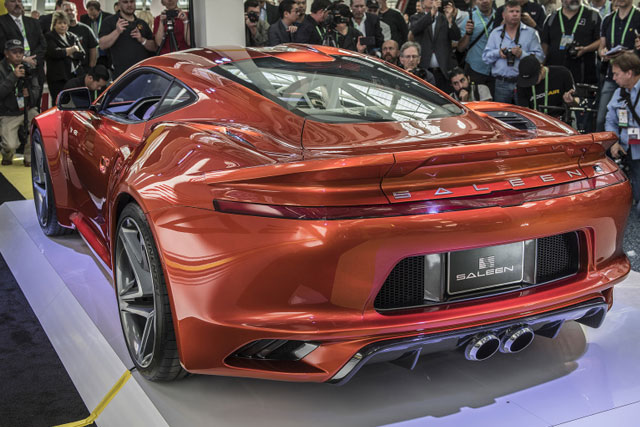 Production has not started yet, but the company says it'll begin soon and will build 1,500 cars each year. If you want one, the company is currently acceptive $1,000 deposits. The cars will also come with a 3 year/36,000-mile guarantee, and can be had in one of twelve colors.