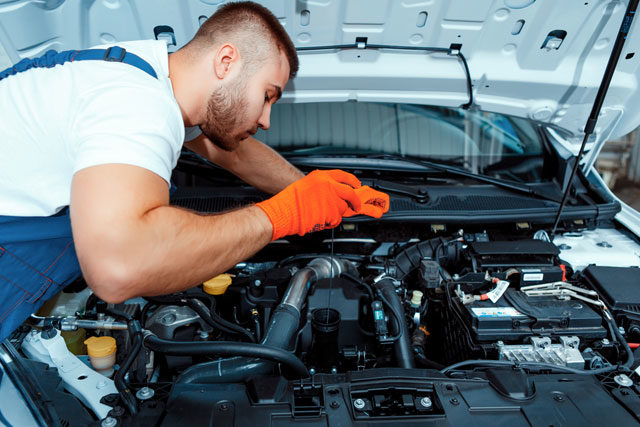 In the past few years, there have been lots of advancements in the automobile industry whether it is related to the look or functionality of the cars. The modern cars of today feature high-end sensors, computerized or digitalized meters, electric ignitions, hi-tech music systems, and many more. To ensure that your car offers great on-road performance and look great, you need to maintain it well by going for regular car service, preventive maintenance, and repairs.
One requires auto repair services, no matter if the damage is minor or major. Normal wear and tear often take place and these minor defects can consequently become major resulting in heavy repair and replacement cost thereafter. Understand the importance of car servicing before you are too late and your car servicing and repair budget becomes too high.
Two Essential Types of Car Repairs Service
Interim or Occasional Servicing
Interim car repairs, usually include significant changes like the torque of the wheel nut, engine oil, tire pressure, brake fluid level, and so on depending upon the mileage and specifications of the vehicle. In interim servicing, the repair and renewal are associated only with some specific parts which often get worn out due to regular use.
Full servicing is done on a periodical basis and involves complete repair and renewal. In many cases, when the damages are huge or the vehicle underwent a severe accident, it needs to be diagnosed and fixed by some renowned servicing unit. This type of repair includes interim servicing and servicing and repair of other parts as well. When you choose any full car repairs servicing center, make sure they are trusted.
Why are Car Repairs So Essential?
Car repairs are an essential activity that the car owners need to carry out in order to retain the efficiency and smoothness of the vehicle. Now you might be thinking about what all benefits can be obtained from car servicing. So, let's focus on the following points to establish the fact that why vehicle servicing is so important:
Increases the Mileage of The Vehicle
At a very initial point, that is just after you bought the vehicle, the average mileage of the vehicle is quite less. Unless and until you take it to the service center, there would not be any effect. Two to three servicing increases your mileage and consequently your expenses on vehicular fuel.
Enhances the Efficiency of The Car
Regular use without any servicing often causes some wear and tear which cannot be ignored. It is this defect that generally hinders the efficiency of the main machines especially the car engine. When you take essential preventive measures and also take it for regular servicing, you are able to conserve and retain the lifespan of the machines.
Operator Safety is Bit Important
Regular servicing also keeps the drivers and everyone who travels in the car safely and securely. In the hands of the experts, all the necessary faults are fixed to safeguard the critical operations of the vehicle. So, necessary repair and regular servicing must be done.
Investment in an automobile whether it is a car or a bike is a matter of heavy amount, and it is important that you do not compromise in the extra repair and renewal servicing. The lifespan and efficiency of the vehicle are equally important which none of the car owners should forget. If you take enough care of the car with appropriate preventive measures, then it is well and good. Despite this, repair work, if any, should not be compromised at any cost. Choose an appropriate car repairs center that is reliable and possesses viable knowledge about the vehicle. Make sure you feel the essence of service while driving.