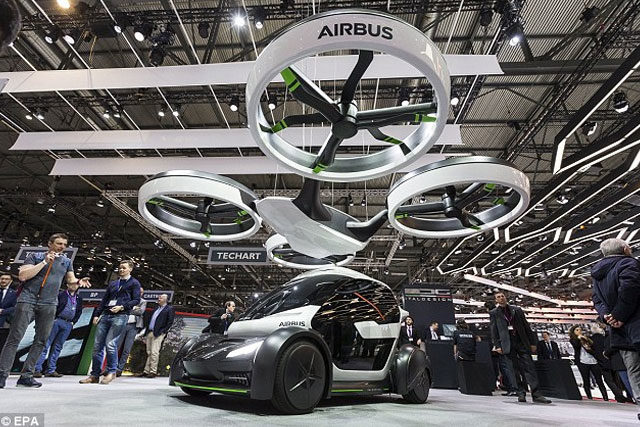 Porsche Flying Cars
How many times have you been stuck in choc-a-bloc traffic or bumper-to-bumper jams, and wished for a superpower that enables you to fly over the long queue of cars? Well, this might actually come true within the ten years. At least that's what German automobile manufacturer, Porsche, is aiming for. News reports state that Porsche is working on developing a flying passenger car and is in the early stages of drawing up a blueprint of a flying taxi. But the company expects it could take up to a decade to finalize the technology before they can launch in real traffic. Speaking at the Geneva auto show, R&D chief Michael Steiner said that flying vehicles are one of the mobility solutions for congested urban areas across the world.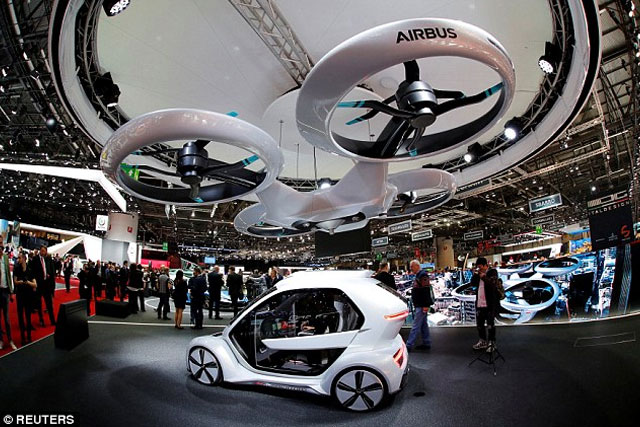 And Porsche isn't the only one working on developing 'flying cars'. The Daily Mail reports that Porsche and its parent company, Volkswagen join a raft of companies working on designs for flying cars in anticipation of a shift in the transport market towards self-driving vehicles and on-demand digital mobility services. An evolved version of the two-seater flying car, called Pop.Up, was exhibited at the Geneva show by VW's auto designer Italdesign and Airbus. It has been designed to avoid gridlock on city roads. The PopUp has been defined as a trailblazing modular ground and air passenger concept vehicle system to relieve the traffic congestion in megacities of the future.
BGR reports that the Pop.Up design showcases an incredibly futuristic and impressively modular vehicle that can seamlessly transition between four-wheel transport and quadcopter flight. Porsche also expects the cross-utility variant of its all-electric Mission E sports car to attract at least 20,000 buyers if it gets approved for production. Steiner said that Porsche will decide later this year whether to build the Mission E Cross Turismo concept which surges to 100 kilometers per hour in less than 3.5 seconds.