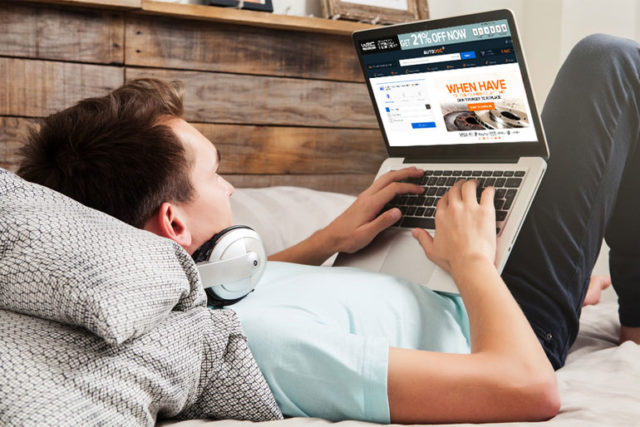 The e-commerce way of shopping has entirely transformed the way customers spend their money and buy goods. It has also created endless opportunities for entrepreneurs. People have developed skills and basic technical acumen to generate income from businesses like providing consultancy, housesitting and pet sitting services, sales representative of cosmetic companies like Avon, Luscious and blogging in a chosen field of interest.
An Online Auto Parts Store:
Another quite attractive business idea is selling auto parts online. Setting up an online store for auto parts is particularly appealing as it revolves around a necessity of life i.e. vehicles. Since the demand function of this business is quite predictable; it is thus a matter of competence, business intelligence, and the right use of appropriate technology and tools to make the venture profitable.
The Key Success Factors:
When it comes to the world of automobiles; the range of products can actually baffle you. However, the business model is based on making contacts with door-shippers and distributers. These are the parties that deliver the products to customer's doorstep. This helps to save you from the hassle and costs of stocking inventory and managing it. It will also enable you to offer a large variety to your customers so that they don't go empty-handed from your site.
Another critical factor in establishing a reliable brand of auto spare parts provider is working on an efficient back-end. The domain, the payment module, the search functions and marketing promotions all must be right in place and free of glitches.
It is also important to market your auto store at the right forums. Ongoing promotions or offering special packages or discounts can bring more customers in.
The Importance of Services:
Selling auto spare parts is one business where after-sale services and guarantees/warranties can make or break a deal. The quality of products, combined with an agile and reliable customer services and product warranties very much comprise a complete package. This not just helps in attracting but also retaining a customer. In auto spare parts, if you are able to satisfy a customer with your service and product quality, he would generally not look for other options.
A User Friendly Interface:
The highly connected world of today has customers that demand their needs be met in a matter of few clicks. It is thus, quite necessary to have a digitally active 'online' accessibility and presence. This means getting the apps made for your auto-parts online store so that customers find it easy as well as exclusive to shop. This investment will payoff as a specially designed user-friendly mobile app will be a one-to-one point of contact between the customer and you. The customer can thus choose from the endless list of spare parts for automobiles; be it a consumer vehicle or a truck, an old one or a new one.
If you are convinced about the feasibility of this business and wish to look further, please visit AutoDoc.co.uk to see a working example of spare parts business.