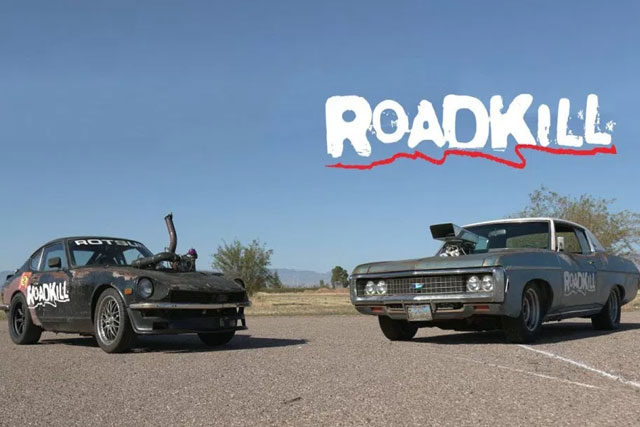 Blown Impala vs Turbo Rotsun
In this episode of Roadkill powered by Dodge, it's a legit shootout of the performance potential of two hot project cars: the legendary Rotsun 1971 Datsun 240Z that was stuffed with a Ford 5.0L and a Power Stroke turbodiesel on Episode 64, and the 1969 Chevy Impala that's loaded with the 489ci, supercharged big-block Chevy that used to be in Hot Rod magazine's Crusher Camaro.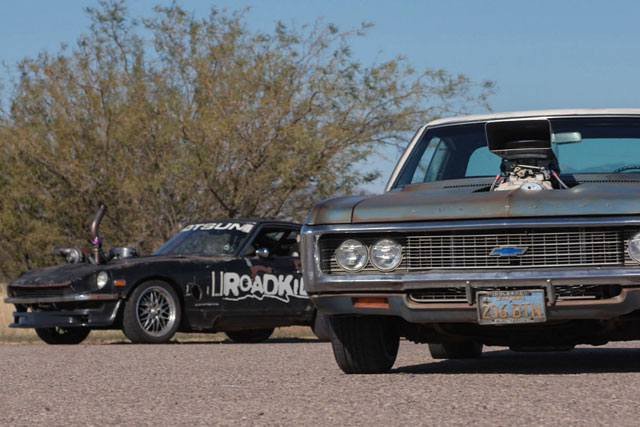 Mike Finnegan sides with the Rotsun and David Freiburger bonds with the Impala as each guy heads separately to the chassis dyno to discover power numbers that remain a secret to the other host. Next, there's a 500-mile road trip to Tucson Dragway for a heads-up showdown. Will the Impala run as quickly as it looks? Will the Rotsun fail to fail for two episodes in a row? You'll have to find out by watching the bloodthirsty power showdown in this episode of Roadkill.