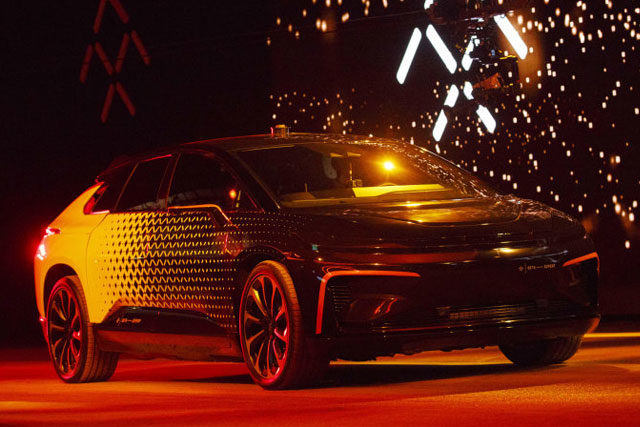 We've been seeing a lot of signs that Faraday Future is in trouble. Since the clumsy introduction of the FF91 at CES last year, the startup has cancelled its ambitious factory plans, reportedly missed payments, and suffered the departure of numerous executives. It shouldn't come as a surprise that the company has some internal problems, but, as The Verge reports in an article called "Burn Out: Inside Faraday Future's financial house of cards," sheds light on just how dysfunctional the company is.
The Verge talked to anonymous sources, 10 former employees and another person "close to the company" for the report. They detail the efforts of an investor, Jia Yueting, to "shadow manage" Faraday Future. They talk about how funds the company brought in were spent immediately, and how "the books and records were in bad shape." They say many more employees are planning to leave the country.
Based on the stories of these former employees, as well as public documents, it doesn't appear that Faraday Future will be running smoothly any time soon. Financial mismanagement and a number of lawsuits could keep the company in chaos for some time. Read all about it at The Verge.