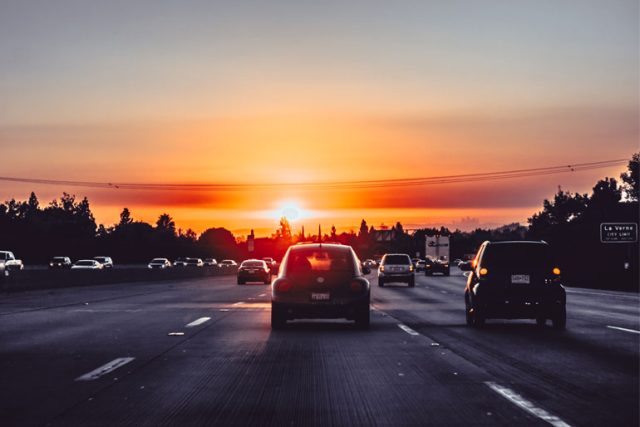 A cross-country move takes a lot of prep work, which applies when planning to take your car with you! So, you must know how to prepare your car for a cross-country relocation.
Decide Whether You Will Be Driving Or Shipping Your Car
Before we get into the details of how to prepare your car for a cross-country relocation, you must decide what you want to do with it! You can choose to drive your car to your new home, or you can have it shipped there. Both choices have pros and cons, especially concerning the cost of transporting your car. However, do not decide to drive long distances just to save money! Suppose you are not prepared for such a physically and mentally challenging task. In that case, getting into an accident is easier, primarily if you cover a particularly long distance. In cases where you don't have excellent driving endurance or are inexperienced, it's better to find alternative transportation and have your car shipped.
How To Prepare Your Car For A Cross-Country Relocation When You Plan To Drive It
Have Your Car Inspected Or Do It Yourself
The first thing you need to do to prepare your car for a cross-country relocation when you plan to drive is to inspect it. Or, if you are very confident in your car knowledge, you can inspect it yourself! Just note that missing brake or tire warning signs can be hazardous when pushing your vehicle. Still, you can probably save money if you have a lot of driving and car maintenance experience.
Do Any Required Maintenance The Inspection Reveals
The second step is, of course, to take care of the problems the inspection reveals. Do not think you'll be fine just because the problem seems minor. Most people, even when they drive often, only drive short distances. Your car's endurance and behaviors are a lot different during such trips compared to what it will be like when you are driving cross-country. Like you'd encounter many more issues when forced to run a marathon, your car might start breaking down on you.
Pack Some Extra Clothes, Food, And Other Essentials
You might or might not be planning to make breaks and stay at a hotel to make your cross-country move more comfortable. Regardless, you must always pack extra clothing, snacks, food for the road, and other essentials such as toiletries. Consider this: even if you don't plan to stop, you'll still be planning to arrive before your movers. That means that trying to pack for a cross-country move needs to account for when you have only a few belongings at your new home.
Remember To Check And Restock Your First Aid Kit As Necessary
One of the things every car owner should know is that keeping an emergency kit in their vehicle is a requirement. Of course, despite knowing this, many people forget to restock after using the kit. Or just forget to check regularly everything in the kit is in order. It is better to be meticulous in your prep and have everything in your kit, even if it costs you some time, rather than get stuck in the middle of the road without something that can save your life.
Bring Any Medicine You Might Need Regularly Or In An Emergency
In addition to your first aid kit, you must prepare your car for a cross-country relocation to stock it with any emergency medicine or medicine you regularly need. For example, a person who takes insulin really cannot afford to realize they've forgotten to hang onto some of their supply in the middle of a cross-country trip. In addition, people suffering from motion sickness, allergies, or similar should always have medicine on hand. Though, the storage and moving experts from Verified Movers note you need to be careful about storing medicine in your car if you don't want it to spoil during the ride! Especially if it is temperature-sensitive meds in question!
How To Prepare Your Car For A Cross-Country Relocation When You Plan To Ship It
Turn Off Your Alarm
If you want to prepare your car for a cross-country relocation while shipping it, you must start by disabling your alarm. No matter how gentle the transportation company is, they will inevitably jostle your car in a way that would trigger the alarm if it's not disabled.
Remove Any Toll Payment Devices Your Car Might Have
Automatic toll payment devices are great and can save you so much fuss. However, when your vehicle is being transported, forgetting to remove your device means you'd be charged extra, unnecessary fees for every toll it passes. Since this is not something you want, remember to remove and disable the device you use beforehand.
Empty Your Car Of Gas To Lighten It
Here's one of the best car transportation tips: you are typically charged based on the weight of your car, so emptying it of gas lets you lighten it and save money. You can, of course, either drive the car to use up the gas or drain the gas into a canister. Whatever you choose, just remember to do it before it's time for your car transport!
Find A Reliable Transportation Company
When looking for the best car shipping companies, you must know how to pick the right one for your needs. Typically, in addition to pricing and availability, there are two essential things to keep in mind: reviews and references. Online reviews, even when faked, reveal a whole lot about a company. And it helps that fakes are very easy to spot due to how consistently positive they are and how they mostly use buzzwords to boost the SEO of the company. Your primary focus should be on reviews since talking to previous customers reveals the good and the bad about a company.
Inspect Your Car And Catalog Its Condition
The final step of how to prepare your car for a cross-country relocation when it's being shipped is similar to the first step of doing it when you're planning to drive, with one significant distinction, of course. You are not just looking for defective auto parts. You are also trying to catalog everything and take photo evidence of its condition. That is because if any damage during transport happens to your car, you need proof that it did happen during and not before transport. That is the only way for you to get compensation!
For A Safe Cross-Country Relocation Of Your Car
Using our guide on how to prepare your car for a cross-country relocation, you'll be able to complete the process safely! That will let you remain much safer during the relocation and avoid financial losses or unpleasantness.