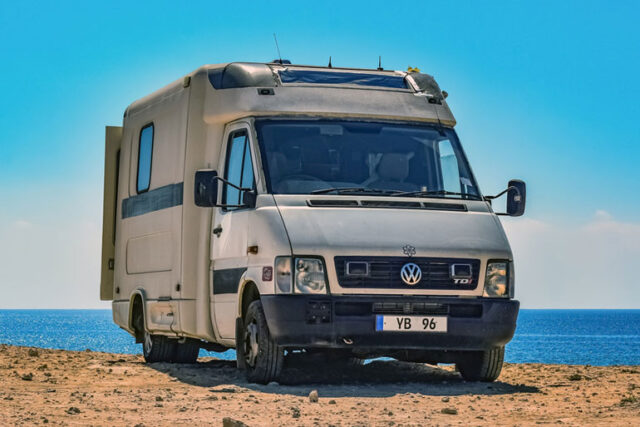 Not only within Australia, but throughout the world, there are a great many people who would love nothing more than to live and travel throughout the vast areas of Australia.
Few are sure in what way to accomplish this feat or where among the broad range of beautiful land to begin their journey, but the determination persists, and the research begins.
For most residents who decide to go on the road, they choose to travel by campervan. Many of these people opt to either hire or buy the vehicle and will live in it as they go. These are a comfortable option, offering much more room than other means, particularly if you plan on an extensive trip.
Hiring the vehicle with a place like Hire CVG – Adelaide or deciding whether to buy a campervan for your road trip can prove a daunting decision with the options available to you. But you have to consider if you want to go through the hassle of trying to resell the van when you return from your travels or instead merely return it to where you hired it.
Living Life On The Road In A Van
Ideally, when two people decide to live life on the road for an extended period in Australia, the suggestion is that they do so in a campervan. These offer travelers a gas stove, kitchen sink, and fridge plus more space to sleep.
There are other van choices and 4WD vehicles that might run a bit more in cost but will allow for more flexibility with where you're able to go and with space.
Once you select the option that's right for your specific needs, you need to decide if you should rent the vehicle or buy one. Some of the factors to consider include:
The Length Of Time For The Road Trip
The amount of time you intend to spend on the road will help determine whether you should hire or buy a campervan. If you plan to only travel for a few months, maybe four, the better option is renting. The advantages of hiring include:
All the essentials you will need to come with the rental, plus you'll have roadside assistance on a 24/7 basis with a toll-free service number.
Campgrounds will be at your disposal for free.
If you intend to work your way throughout Australia for a lengthy duration, buying one of the vehicles would make more sense than hiring something. A year or two in the area will mean you need to find a job to sustain your travels. Owning a van could help with potential options. See this link for advice before taking your trip around the outback.
The Amount Of Money You Have
The money you have to carry you throughout your trip will play a primary role in how long you can go and how far. If you intend to "backpack," your cash will likely go further with you hiring the campervan and having no worries as you drive the roads.
If you're budget-conscious, it's wise to shop vehicles and factor in how much you might get back on your investment at the end of the trip when you sell.
Hoping To Enjoy The Freedom Of The Experience
Some people want to travel randomly with no true itinerary or agenda planned out. The idea is to merely take turns here and there and change routes at will. If that's something you intend to do, you should probably buy a van, or one of the other options, to go as you please throughout the awe-inspiring countryside.
The advantages of renting tend to outweigh buying outright. When it comes to experiencing complete freedom with the trip, it's more feasible to do so if you own instead of renting.
Determining The Type Of Traveler You Might Be
For those who might be fearful of the idea of breaking down along the side of the road in the middle of the outback with the notion of having to get help from a stranger to get the van to a garage, you might want to rent where you'll have the benefit of roadside assistance to come to help you in a crisis. You'll have that extra safety and security with no fear or worry as you drive along.
If you buy outright, you'll be at the mercy of the van's mechanics. In this scenario, you need to have the confidence to handle any urgent situation in case of a breakdown and have an emergency plan of action.
The most important thing is to stay with the vehicle until someone passes by. Leaving to search for help could keep you in the heat for hours or longer before you find someone. That can prove detrimental.
Collisions Or Unsealed Roads
When hiring a campervan, you have to be especially careful not to incur damages even if there's insurance on the vehicle. The outback is well known for wildlife, particularly koalas, kangaroos, and animals for which collisions can occur, especially during the night or at dusk/dawn.
For those driving at nighttime, it's wise to have your partner pay close attention to animals. If you're alone, it's better to avoid doing so during these times for safety purposes.
Some of the roads can also be hazardous because they're unsealed like gravel tracks or fields. As a general rule, you'll find most of these roads in good shape, but there are times you'll find yourself in one of these areas.
The insurance on the rental likely won't cover driving under these conditions. Make sure that you read the contract thoroughly before setting out. Go to https://www.mapmadememories.com/travelling-australia-in-a-campervan/ for guidance on traveling through the countryside.
Final Thought
Regardless of which you choose, whether it be hiring a campervan or buying a vehicle, the best way to view the magnificent Australian countryside is by way of a road trip. You'll want to have plenty of time and enjoy every incredible moment.