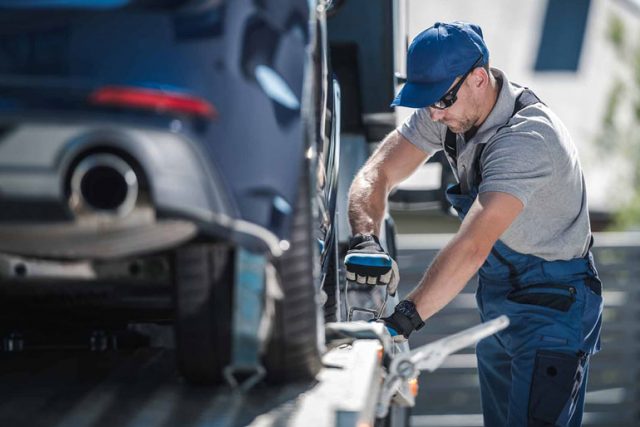 You can never tell when you will need the services of a tow truck. But the good news is that you can surely find the right assistance with towing your vehicle when it breaks down on you in the middle of nowhere. If you happen to need towing services to help get your vehicle to the mechanic or from the highway, you surely will need the right help. And in this case, you want someone who has the right training and skills with providing tow truck services.
How can you find a tow truck company and what are the things to look out for when looking to hire one? You can find useful tips below that will not only help you but also provide you with all the best information that can help others who may need tow truck services now or in the future.
Why do you Need a Tow Truck?
Certainly, you will be looking for towing assistance when you want help with your moving your vehicle. And for the most part, it could be to get it from the highway to a safe point which could either be your home or the repair shop. There are many instances when you will need the services of a tow truck company. One likely scenario is when you are involved in a minor accident that causes your vehicle to experience slight damage which affects the ability to run without assistance.
It is also common in cases of emergency vehicle break down where you may be stranded on the road and need to get the ride to the repair shop. In this case, you will need to get a tow company to come to your aid and help with the vehicle movement. Another instance is when you get a flat tire and there is no sight of a tire repair shop around. You surely will need to get the vehicle to a safe place where you can get the tire repaired.
You could also require a tow truck to help with vehicle movement when delivering a car from one place to another and don't want to drive it. This is common in cases where you are sending a new vehicle to the port or purchasing a car that doesn't run and need to send it to the repair shop. Whatever your need for a towing company, you must find the best service providers.
Hiring a Tow Truck: Expert Tips to Consider
You likely will be in a desperate situation when you need to hire a tow truck as you likely will be stranded and in need of help. But while you could do with getting someone quickly to come to your attention, you want to make sure that you are not neglecting your safety when in need of towing assistance. So what then should you do when you want to hire a tow truck? Below are expert suggestions to help you find the right service to contact.
Contact Emergency Services
You happen to get to your vehicle and find that you have a flat tire and are sure there is no repair service nearby that can come to your aid. Your best shot is to contact the emergency services and find out if they can help with getting a tow truck to your location. This can be the best way to save time and stress with finding a towing company to contact directly. But the downside is that it may take a while if you leave it to the emergency services. However, you likely will get a quick response to come to serve you no matter which part of town you may be stranded in.
Check the Internet for a Towing Company
If you are lucky to be in a region where there is internet service, you could get an online search for tow trucks near me. The internet is flooded with contacts to towing companies in your city and you just want to find one that can come to your aid quickly. Once you get a company or tow truck owner that is close to you, you want to give them a call and let them know that you need help. You will have to consider companies that provide emergency response closer to you. They will likely be quick to come to your aid faster than one that is farther away from your location.
Discuss the Terms
Once you do find a company that you will like to hire, the next thing you should do is to discuss how they can come to your aid. You will likely need to discuss the cost of hiring their services and give them details about the pickup and drop-off location which will help them with providing you an estimate of the cost of their services. You should also consider other aspects that will help you such as the company's registration with the relevant authorities and their insurance policy.
It will cost you more when moving your vehicle along a long-distance like from the outskirt of town to the inner city. But if you have good negotiation skills, you should be able to strike a good deal with a company or tow truck driver that will be happy to come to your aid in a quick time.
Getting the Best Tow Truck Service
Depending on the time of day when you need help with a tow truck, you may be better off with a professional that provides 24-hour service like many towing South Beach companies in Florida. You want to remember to look for service providers that are close to you when in need of emergency response. You will also have to be careful when stranded alone on the highway at night.
You should wait at a section of the road where it will be easy for motorists to see you and don't forget to leave the right vehicle sign that makes it easy for people to know that something is going on in that part of the road so you and your vehicle can stay safe till you get help.
Final Note
You can find tow trucks for hire at any time of the day and no matter which part of the city you are stranded in. The tips above should help you with finding the right towing service whenever you need one.