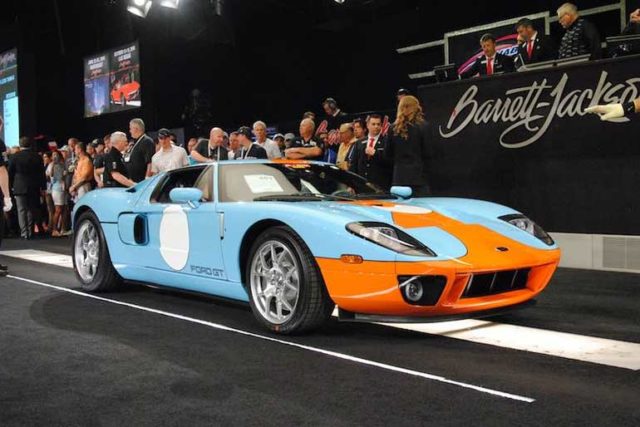 Buying foreign cars for import can seem like a difficult task, but it's actually much easier than assumed. Utilizing a few online tools in your search can make all the difference in finding the right car for your needs and successfully bringing in business or roadworthy auction cars in Ghana for personal use.
The Rise of the Auto Auction
Buying auction cars for import can serve as a great way to procure a new car for your own use, but participating in online auto auctions can also grow into a lucrative business venture for the savvy investor. Importing cars into Ghana is relatively painless, and the vast network of export locations around the United States can be leveraged in your business strategy. US auto auctions were a $100 billion industry in 2016 and is only growing in popularity.
Finding deals all around the nation is entirely possible because your purchases can leave from nearly a dozen ports on either American coast. Ghana import taxes are also very reasonable, meaning that your costs outside of the actual price of the car can be kept quite low.
Backed by Inspection
The first thing to remember about auto auctions is that most are not the glamorous shows that are seen on the television. Though you are unlikely to see any Corvettes or other high end vehicles, online buying can often be a safer undertaking considering the different regulatory standards associated with selling online. Through any medium, auto auctions are all about appearances. Paint touch ups are cheap, and a quart of oil is a simple fix for a leaking tank. So no matter where you are buying, it is essential to keep a keen eye on the vehicle's features, undercarriage, and any inconsistencies in the paint or metalwork.
While these auctions present the vehicle for your visual inspection, you must act as the mechanic here. Online buying takes this burden out of your hands. Rather than evaluating the condition of the vehicle, this information is provided, considering the distance between your keyboard and the actual item up for sale. In this way, online buying helps relieve the burden of excitement that often plagues auction buyers.
Perfect for Overseas Shipping
The excitement of an auction floor can pressure buyers into overspending or bidding on vehicles that are not bargain deals or are in far worse condition than they appear. Buying cars to move overseas gives you a boost in navigating this common pitfall that sinks many novice auto buyers by taking the need for mechanical expertise out of your hands and placing it with professional inspectors that know this game far better than the average buyer no matter what their experience is.
Set your Budget
One important aspect to always keep in mind is to build a complete budgetary picture before you begin bidding on vehicles. In order to find success with overseas auctions, it is important to be realistic about how much capital you are able or willing to spend in total, and on any given item. As well, it is essential to remember that once the car has been purchased, you will have to pay for the shipping as well, so make sure that these costs are included in your total budget – avert the nightmare of losing inventory before it even arrives before it becomes a problem too big to manage.
Auto auctions are a lucrative opportunity for those looking to save a bit of cash on a new ride, or entrepreneurial spirits hoping to supplement their current incomes. Building a car resale business to help Ghana's 30 million residents find the transportation solutions they need may be your ticket to financial glory.