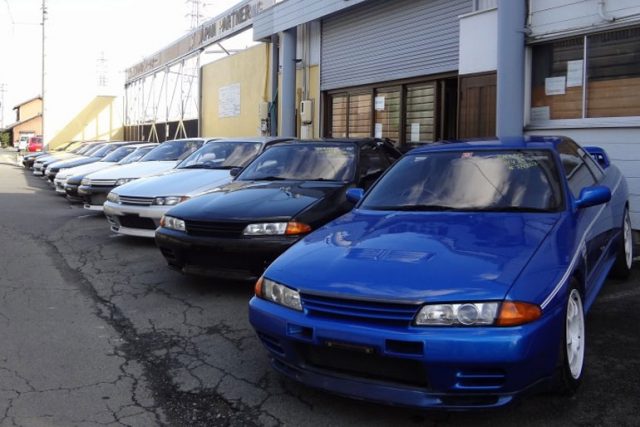 Do you know why Japanese used cars are considered best? It's because of their reliability, quality, functionality, and loads of other features. Also, they are more sustainable as mechanical failures don't show up. It was reported by Japanese car owners that the cars can be easily driven without facing any mechanical issues within 200,00 to 300,00 miles. They are considered as most reliable cars even in the United States.
Japanese used cars have higher resale value in America and Europe, and almost every part of the world. What can be more if there are enough reasons for buying and importing Japan-used cars. Of course, everyone likes the brand. Japan used cars are owned by brands like Suzuki, Toyota, Nissan, and Mitsubishi.
Moreover, Japanese used cars are an excellent alternative to most new cars available in your country. We have come up with some advantages of Japan-used cars! Let's dive into it.
More choices Provided
The opening of the Japanese used cars market provided the automobile trading industry with a great pull. If you are willing to buy a Japanese used car, it is simpler than you think because of the convenience provided by trusted traders.
There is a ton of Japanese used car stock available for sale in every auction. You go through every car detail which suits your budget. There are online websites that sell Japan used cars. You can have your first glance at them and contact the exporter. Make sure you contact exporters who are in this business for more than 10 years or have a certificate.
Affordability of the cars
As we debated about stock in the auction above. Japanese used cars are affordable because of the load of cars available in the Auction. They provide quite a good convenience to customers without paying a high fortune to brand new car. Japan used cars provide equal quality and reliability to the customers. You can get the same durability, engine performance, and excellent fuel consumption which you expect from a new car.
Market
With so many online selling Japanese used cars websites, customers can get them connected to the global market. No matter in which part of the world you are sitting, but with online trading markets. You can easily go through the list and select one of the cars, go through the details on which you are comfortable purchasing.
In addition, it doesn't stop here. There are good pictures of the stock also available. The management provides customers every detail and procedure who are interested in purchasing a car from them.
Accessories
Customers don't have to worry about the accessories of the car. If they are opting to import Japanese used cars. Accessories like AC, music system, ABS, and more. Moreover, Japan used cars are less damaged and less mechanical work is required in them because Japanese people don't drive their cars for more than 3 years. That is why Japan used cars are the best alternatives to new cars.