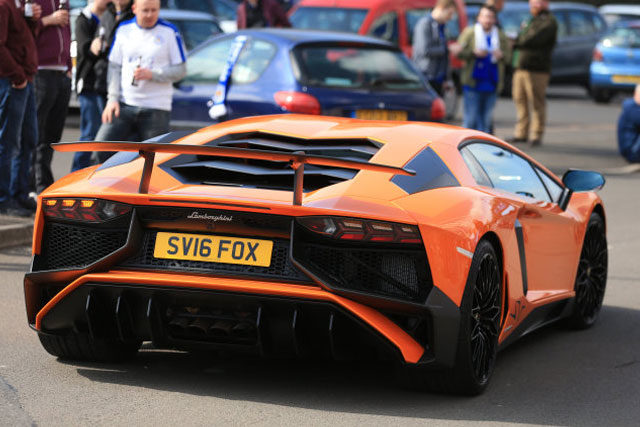 Car Number Plates
Many people fail to understand that their car number plates are also an investment. Just like you can sell the car for a certain amount of money in the future, you can also sell the number plate for a good enough price. And if you have been thinking that the number plate on your car is only worth a few pounds, then this post will definitely change your perception of the value of number plates. Below, we will look at some of the most expensive number plates ever sold in the UK and what type of plates are generally in most demand.
Top 5 Most Expensive Number Plates Sold In The UK
Now, if you have been wondering whether a number plate is really worth anything, then the below list of top five most expensive number plates sold in the UK should help you understand the value of your plates.
Number 1 – 25O – Valued at £518,480:
The plate was purchased by well-known car enthusiast John Collins in 2014. Considering that it was bought to be fitted on his 10 million pound Ferrari, spending half a million on a number plate might not look that abnormal. But back in 2014 when the deal was made the 25 O was only the third number plate in the history of UK to have been sold for more than £500,000.
Number 2 – X 1 – Valued at £502,500:
The plate X 1 was sold off for just over half a million pounds in 2012 and reportedly is fitted on a Mercedes at present. Unfortunately, the name of the owner is not known.
Number 3 – G 1 – Valued at £500,000: In 2011, when the G 1 number plate was sold for £500,000, it created history for being the first plate to break through that price barrier. The number plate is currently in use on a 2015 Aston Martin.
Number 4 – F 1 – Valued at £440,625:
This number plate was bought by businessman Afzal Kahn in 2006 and made quite a splash in the news. But what makes this plate more interesting is its incredible value in the eyes of others who want it. Reportedly, Kahn received an offer of 6 million pounds for the number plate, which is almost twelve times the value of the most expensive number plate 25 O. The sporty name of F1 apparently has many admirers. As such, it should not come as a surprise if this number plate does become the most expensive on in the UK when Kahn decides to sell it off.
Number 5 – S 1 – Valued at £404,063:
The S1 fetched more than four hundred thousand pounds in a sale conducted in 2008, and currently has an estimated value close to a million pounds. It is believed that S1 is the first legal registration number plate in Scotland. As such, this one should see a nice appreciation in the future.
If you too have a number plate that is deemed to be unique and exciting, it is possible to pocket in some good amount of cash by selling it off. But remember to deal with highly reputed sellers like https://www.primoregistrations.co.uk so that you get the best offer in the market.
What Number Plates Are Valuable:
Some types of number plates are valued more highly than others. Below, we take a brief look at some of them –
Word Number Plate:
The word number plate will exclusively have alphabets and no numbers of them. However, these alphabets need to make some meaning. Else, they won't be valued much. For example, a number plate like 'WXZOW' won't attract much demand. But a plate like 'CHILDUDE' or something similar is guaranteed to be sold for an attractive price.
Name Number Plates:
Name number plates are a combination of alphabets and numbers. The alphabets should be arranged in a way that it denotes a name. For example, a number plate like 'MAX 1986' will be considered highly valuable while a number plate like 'OXZYS 1986' won't be considered as valuable.
Car Model Number Plates:
If you have a number plate with a name of any car brand or model, then you are in luck since such plates also tend to attract a huge deal of interest. So, if your number plate is something like 'BMW 123' or similar, then you can definitely sell it for a good amount of money.
Initial Number Plates:
Buyers are also ready to pay a premium for number plates that contain their initials. So, someone name Mark John Zanzibar will readily pay you a nice little stack of cash of you have a number plate like 'MJZ 123' or anything like it.