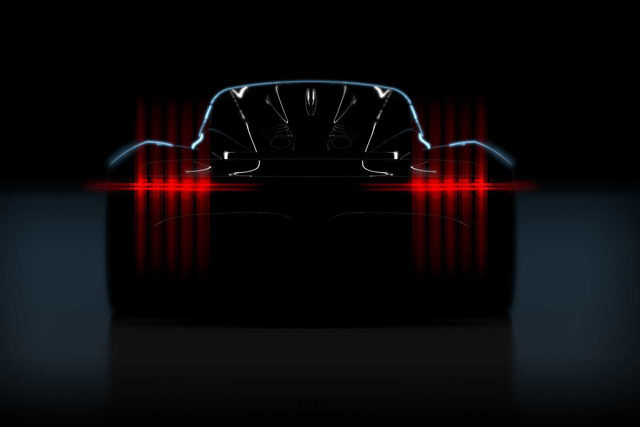 Ever since we first got hold of the news in September last year that Aston Martin is about to release a street racing type vehicle which will be amazing, we were on edge while waiting for the news, and now some news has been released by the company.
Not many details can be extracted from the released photo. It is actually quite dark, and only backlights are somewhat visible.
According to those backlights, the rear end of the vehicle is offering some high-profile exhaust. It does not appear to be much inbuilt as well. It is rather a very sleek looking slim vehicle. It is not even curvaceous.
Unfortunately, this is the only detail that we have got for now. Earlier when first sketch images of the Project 003 were released, the company kept all the details for themselves and still no peeps of words have seen.
Everything about the vehicle is being kept hidden, and we can only get curious and nothing else.
But rumors are that the vehicle will be a hybrid so it will have an amazing V6 engine and it will also have some extra space.
Perhaps the company is planning to make a vehicle for long road trips. Whatever the company is deciding, we have to wait for it and then see what is being veiled.