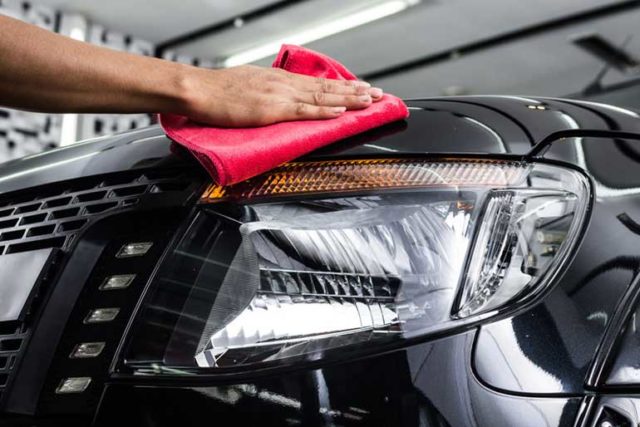 Keeping your vehicle maintained all year long is the best way to keep it driving smoothly and free from any issues. The fall season typically means slightly cool, comfortable weather, but it's still important to take steps to help your vehicle stay healthy.
Fall is a great time to take road trips with friends and family, so it's imperative to keep your car happy for long drives ahead! Check out these 7 ways to get your car ready for the fall.
Freshen Up Your Fluids
Change your oil and check any other fluids like coolant, brake fluid, and power steering fluid. Make sure everything is topped up and ready to go so that your vehicle will run smoothly.
Replace Your Wiper Blades
Summer is typically a pretty dry season, and it's likely you've forgotten all about your windshield wipers! Since the fall can bring some rain along with it, it's a good idea to check your wiper blades and consider replacing them for the new season.
Check Your Tires and Brakes
As rainy weather becomes more frequent, having proper tread and pressure in your tires is imperative for safe driving. Regularly rotate your tires and start prepping up for any snow you might experience as cold weather creeps in.
Make Sure Your Heater Works
Mornings and evenings in the fall can be a little chilly, and before you know it winter will be here. Now is a great time to make sure your heating system works so that you're ready to go before the seasons start changing again.
Check Your Battery Life
Stay up-to-date on the charge of your battery by taking it to any auto parts store and having them run a diagnosis. It's also important to check for any signs of corrosion.
Brighten Your Lights
Not only should you make sure that your vehicle's lights work—headlights, taillights, brake lights and flashers, but you should also check their brightness. If they seem like they're going a bit dim, you can consider cleaning them yourself or even purchasing new covers. When rainy weather starts, the ability to see and be seen is crucial.
Pack an Emergency Bag
Have a bag filled with emergency items stored in your trunk in case anything happens and you get stuck. Having spare blankets, flashlights, and tools for changing a tire is a great way to be prepared for long drives.
A Final Note
One of the most common causes of car accidents is inclement weather. Though the fall isn't typically too cold, it can still bring along plenty of rainy days. Prepare your vehicle for rainy weather and any long drives you might take this season.