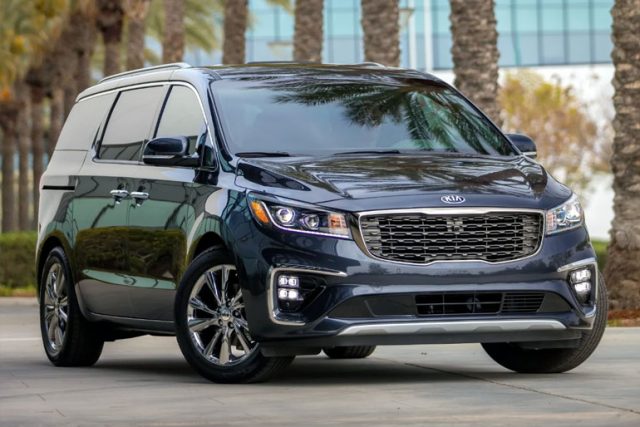 Minivans became all the rage in the 1980s, especially among families (which birthed the terms "minivan mom," "mom van," and the like). Over the years, however, minivans got eclipsed by more powerful SUVs and crossovers in popularity. It didn't help that SUVs looked much cooler and sportier than the more simple, even sedate appearance of a minivan.
Nevertheless, it's still very much worth it to buy minivans in this day and age of SUVs. Here are a few reasons why:
Minivans Are a Great Daily Driver
If you're looking for a practical, reliable vehicle, you can't go wrong with a minivan. It may not be as flashy as an SUV (although newer minivans have improved in the looks department), but it can certainly do everything. Whether you're doing a grocery run, picking up kids from school, or going on a weekend road trip, a minivan can be your trusty companion.
Maintenance-wise, minivans are also less fussy. It's easy to find parts for replacement, whether your vehicle is brand new or used. For example, this site is a great source for auto parts for the Chrysler Voyager, one of the most popular minivan models in the late 1990's and early 2000's.
Minivans Give More Value for Money
While there's still a demand for minivans in the market, that demand remains lower when compared to that of SUVs and utes. As such, you'll find that minivans are much more affordable. This is true for both brand new and used vehicles, even if you go for the luxury models and additional features.
The actual daily running costs of a minivan are also lower compared to SUVs. In particular, a minivan has higher fuel efficiency and is easier to maintain. Moreover, a minivan is actually a much safer vehicle to drive (see the next section) and thus get involved less frequently in accidents. Therefore, you're likely to pay lower insurance coverage fees.
Minivans Are Extra Safe
As previously mentioned, minivans are safe vehicles. That's because they have a lower centre of gravity, making them more stable on the road even at faster speeds. Their lower stance compared to SUVs also helps minimise collision impact. And, minivans are structured more like cars than trucks, making them easier and lighter to handle.
Most modern minivans can also rival SUVs when it comes to safety features. In fact, if you have the budget for it, you can choose a model that has all the latest, most advanced features. These include adaptive cruise control, blind-spot detection, emergency brake assist, forward collision warning, and lane departure warning. Depending on the manufacturer, some of these features are present in entry-level models.
Minivans Are Roomy and Comfortable
One of the biggest reasons why minivans are popular family vehicles is the astonishing amount of space they have. SUVs may look bigger, but minivans actually have the space. You can seat up to eight passengers in the standard minivan, without sacrificing any legroom. When it comes to three-row models, there's no competition between SUVs and minivans—the latter will always have more legroom.
Minivans Can Carry a LOT of Cargo
Still on the topic of space, minivans win by a large margin in terms of cargo capacity. Do note that some SUVs are neck-and-neck with most minivans with all the seats up. However, when you fold the seats, you'll see just how much more stuff you can carry in a minivan. In fact, you're going to have to go for larger-sized SUVs like the Ford Expedition to be able to marginally match the overall cargo-carrying capacity of a "regular" minivan.
This is another reason why minivans are a family favourite. Whether you're shopping or going camping, you'll never run out of space!
Minivans Are Accessible
Minivans sit closer to the ground than SUVs. Some models are, in fact, only slightly higher than cars. This means that young children can easily climb into the vehicle on their own, without you worrying about them slipping or falling. The same goes for the elderly and people with mobility challenges.
Even the sliding doors of minivans make them more accessible and kid-friendly since these have a lower risk of getting slammed on a hand or foot. The doors also make it easier to navigate between tight spots, such as in a cramped parking space.
Ultimately, the choice of a vehicle boils down to factors like budget, needs, and personal preferences. Still, the minivan has quite a lot of pluses going for it. Besides, the primary purpose of a vehicle is to get you from point A to point B in a convenient manner; all the rest are just bonuses.
If you're still on the fence about what kind of car to get, whether it's going to be your first one or a replacement, keep these reasons in mind. A minivan might just be the one that matches everything you want and need in a vehicle!