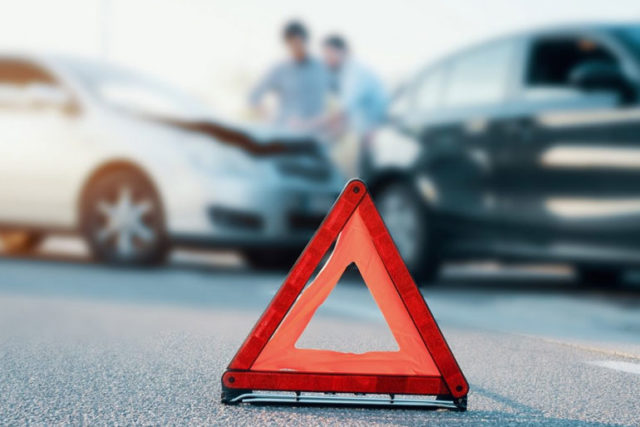 Even if you are a good driving practicing proper precaution, collisions occur every day and you might find yourself in an accident. If you're involved in a wreck and the other driver doesn't have insurance, though, you'll need to be prepared. When you are hit by an uninsured driver, it's crucial to know the best mode of action to take. Here are four things you should do in such a scenario.
Contact the police
If you're involved in an accident, you'll want to get the right officials out to the scene as soon as possible. This can help you get the support and advice that's vital to get through this situation.
Never leave the scene of the accident without contacting the police. It's essential to have a police report to use on your behalf if the case goes to a courtroom. Regardless if a driver is insured or not, you'll always want to have this document on hand, especially if you decide to pursue legal matters.
Don't take Money
You may think that accepting payment for the car accident is a good idea when this individual isn't insured, but this should be the last thing you do. Never take cash or a check from the uninsured driver because this could end up hurting you in the long run.
Data shows that there are 143 million Americans in accidents annually, and some of these cases are very likely to involve drivers that aren't adequately insured. However, it's vital to the outcome of your case to go through the right channels for your payment. Failing to do this could end up costing you a lot of money in the long run. It's highly likely that your accident may be worth much more than this person is willing to pay you on the scene, so be sure to take the right payment route.
Get a Medical Exam
At the scene, you may feel as though you did not sustain an injury, but adrenaline could be taking over and your injury may not present itself immediately. For this reason, it may be best tread on the side of caution and schedule an appointment with your primary care provider. Visiting a local urgent care is always in your best interest if you've been in an auto wreck. By doing so, you can be sure that your neck, back, and overall health is optimal. This doctor visit can also serve as further proof that you were involved in an accident. Such documentation can prove to be necessary down the line, should you pursue legal matters.
Never assume that you will be fine just because you don't experience any pain following an accident. Certain injuries are known to present themselves days after the trauma occurred.
Take Photographs
Though photo evidence of any accident is important, it becomes crucial when the other driver doesn't have insurance. This is because it could be very likely that you may need to file a lawsuit against this individual, and photo evidence can help determine who, in fact, was at fault.
One of the most effective ways to prove your case is to take photographs of your vehicle and any injuries. If there were onlookers at the scene, you might want to ask if you can also use their images, as they might have different angles. Any evidence you can gather will go a long way in building your case.
No matter what type of driver you are, you are not immune to accidents. If you were in a car accident at the fault of another party, you may be entitled to compensation of some sort. You should note, though, that if the other party doesn't have insurance, the process may become increasingly complicated. Be sure to gather as much evidence as possible, visit a medical doctor, and consult with an attorney to ensure you are safe and that you have a solid case to pursue.