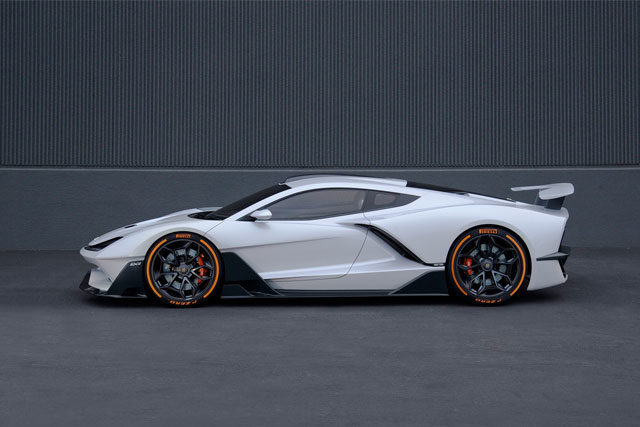 Why can't America build a hybrid hypercar even as insanely powerful and capable as the best from Europe? That question has intended creation of the Aria FXE and its less extreme gasoline-only sibling, the FE. If the company's name rings no bells, you've at least seen its work; it currently produces all the carbon-fiber body panels for the exclusive Singer "reimagined 911s," and it's been building one-off concept cars and movie vehicles for 20 years—including the stunning Ford GR-1 and the recent Kia GT4 Stinger concept.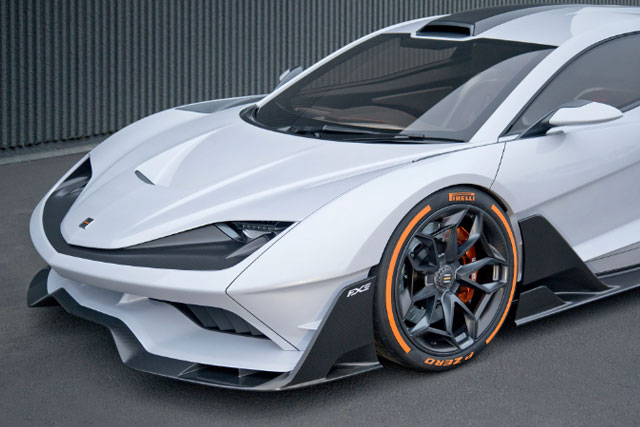 Recent regulations that reduce the burden of crash testing on low-volume manufacturers have opened a niche for companies such as Aria to create and sell cars in very low volumes. (Aria expects Fe and FXE sales to total four hundred cars or fewer over several years.) At the same time, rapid-prototyping technologies for the 3D printing of aluminium and titanium parts (as well as something plastic) are becoming more and more affordable, reducing the cost of tooling to produce low-volume vehicles.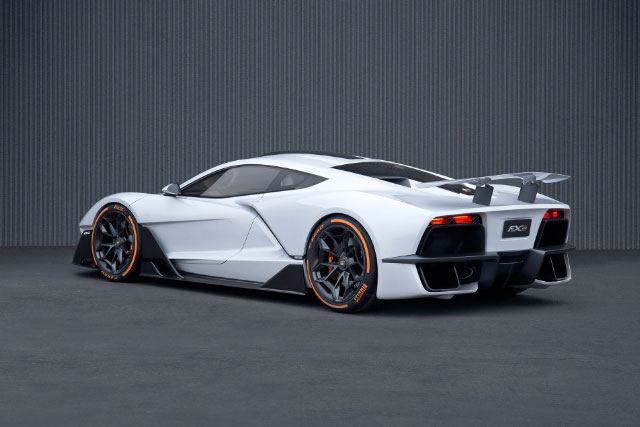 One final leg of the stool supporting Aria's dream of manufacturing a hypercar is its patent-pending Integrated Composite Structure chassis concept. The pending nature of the intellectual property restricted the degree to which representatives were willing to comment on this tech (watch our Technologue pagesin the coming back months), but we are told it involves a simplified, less handmade production method for a carbon-fiber tub that integrates all the powertrain and suspension mounting attachment hardware.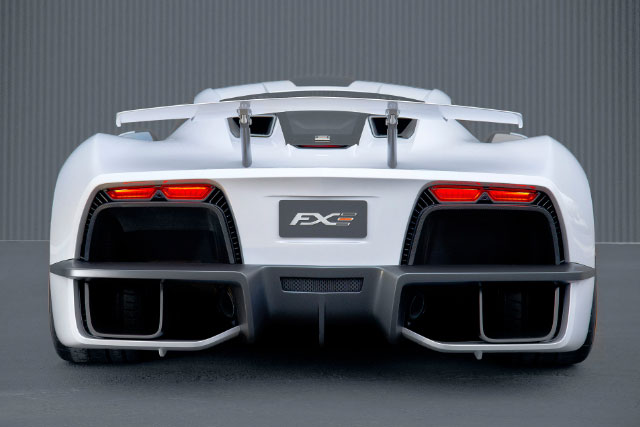 Bolting in behind the passenger tub will be "a small-block V-8 from an American manufacturer" producing 720 HP (please see our ZR1 coverage). The company is still searching for a 7 or 8 speed dual-clutch transmission that can stand up to the immense torque of that blown V-8, butt Xtrac is likely to get the contract. Up front, FXE models will get a try of axial-flux induction electrical motors that add another 540 horsepower. Total output is pegged at 1,150 horsepower and 1,316 lb-ft of torque; emember that electric and gas power plants peak at quite totally different RPM, So their peaks cannot be added. These will obviously be capable of providing front-axle torque vectoring and of regenerating energy during braking. Storing said energy will be from a 10-kW-hr lithium-ion battery pack.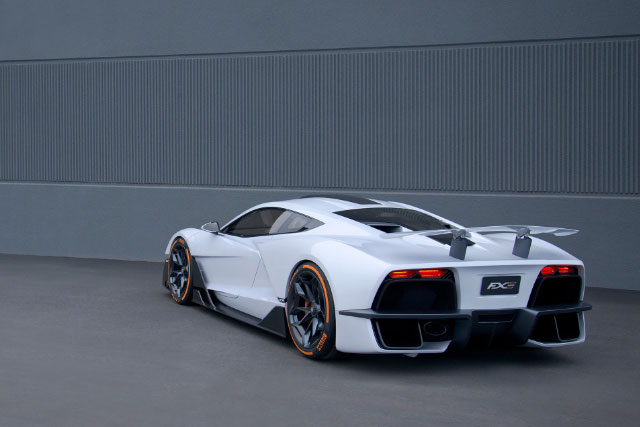 The sleek-looking vehicle employs scarab-wing-style doors that hinge on a line roughly aligned with the angled shut line aslant down from the A-pillars to the wheel openings. Engine access is provided by raising the entire rear of the automotive (it breaks at the rear door shut line) with the help of hydraulic struts. the large carbon-fiber piece is said to be quite light. Speaking of weight, the company pegs curb weight at about 3,450 pounds (for a nice, even 3.0 pounds/hp ratio).
The cars will be highly bespoke with no 2 exactly alike and will be priced north of $1 million. Deliveries are expected to start in late 2019, rolling off an "assembly line" in Irvine, California.