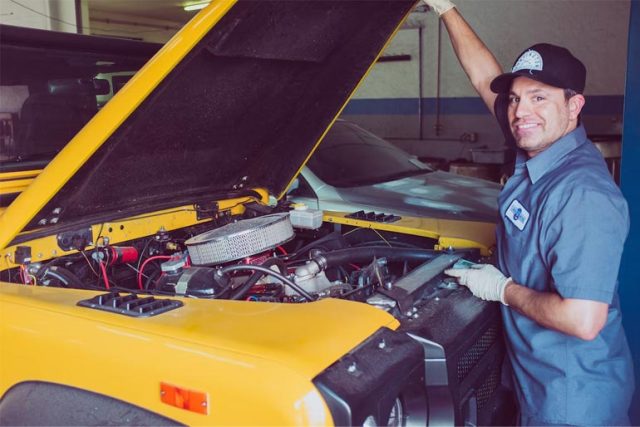 Need to repair your car but not sure which garage to trust? Look no further than a Royal Automobile Club (RAC) approved garage as one of the most recognised symbols of quality in the auto repair industry. Working with a RAC-approved auto repair shop comes with many benefits.
Let's take a closer look at what makes RAC-approved garages stand out from the rest.
Quality workmanship
When you work with a RAC-approved garage in Cheshire, you can rest assured that your car is in good hands. All RAC-approved garages must adhere to strict standards for quality and customer service. When you bring your car in for repairs or maintenance, it will be worked on by certified technicians who are knowledgeable and experienced in their field. You can also be sure they will use only the highest quality parts and supplies available.
Fair and honest prices
Choosing a reliable and trustworthy auto repair shop is essential to keep your car running smoothly. Fortunately, RAC-approved garages are highly respected and recognised as a symbol of quality in the industry. Customers can be assured that they will get fair and honest prices when working with a RAC-approved garage, as they must adhere to strict pricing guidelines by the RAC. This gives customers peace of mind that they aren't overcharged or charged for unnecessary services often seen at other repair shops. A reputable RAC-approved garage provides customers with a guarantee of quality service at a reasonable price.
Excellent customer service and support
Another great benefit of working with a RAC-approved garage is that their staff always puts customer satisfaction first. From providing helpful advice on maintaining your vehicle's performance to offering flexible payment plans, these garages go out of their way to ensure that customers have a positive experience every time they bring their cars in for servicing.
Superior quality parts and supplies
An advantage of using a RAC-approved garage is access to superior-quality parts and supplies at competitive prices. All garages affiliated with the Royal Automobile Club must use genuine parts from approved suppliers. As a result, you don't have to worry about getting inferior replacements or dealing with substandard materials when making repairs or doing maintenance on your vehicle.
Best-in-class warranty
Finally, when you choose a RAC-approved garage for your vehicle needs, you can rest easy knowing that all repairs are backed by an industry-leading warranty – a full two years. If something goes wrong within two years of having a repair done at one of these garages, they will cover the cost of necessary repairs or replacements; no questions asked. This level of protection is unbeatable compared to many other garages, which may only offer six months or one-year warranties on their services.
Conclusion
Choosing a RAC-approved garage is a no-brainer when it comes to car repair and maintenance needs. With quality workmanship guaranteed, fair and honest pricing, and excellent customer service, all backed by an industry-leading warranty, you can trust that your car will always be in good hands when visiting one of these garages. So, next time your vehicle needs some TLC, ensure it is only done at a RAC-approved garage.