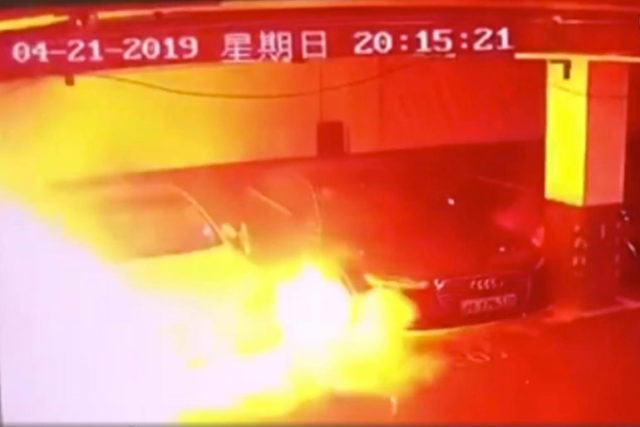 Cars getting involved in crashes often catches fire. But it is always surprising and worrisome when cars standing in the parking lot catch fire without any reason.
Certain factors may be involved like too much heating of the car's engine or too much heat on the outside in such cases. Usually, these cases are when the car is on gasoline. Recently an EV Tesla was seen on fire, and the reasons are unknown.
A video from Shanghai has been circulating the internet which shows the Tesla Model S bursting in the fire. Tesla was parked in an underground parking lot. The fire was so such intensity that even the cars parked near it also got seriously affected and destroyed.
But the interesting fact is that the car was not being charged which makes the case even more interesting. Earlier it was reported that another first-generation Tesla was reported to have caught fire. It happened two months ago. The cause of the fire is still unknown, and the investigation is still ongoing.
Tesla official has reportedly responded on their official social account about the aftermath to be solved quickly. While the reports come, we can only hope for the better result and our trust in EVs not to be disturbed by such incidents.
Source: CNBC