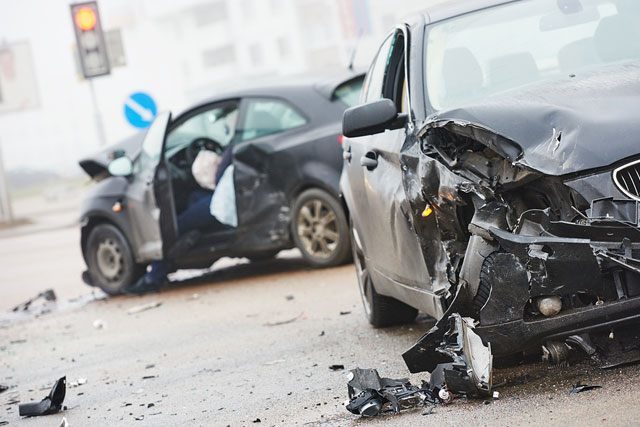 Road accidents are the major reasons for deaths across the globe. It is ranked as the ninth contributor to the deaths around the world, claiming millions of lives worldwide and leaving several others severely injured. It is very important to follow the road safety rules while on road, regardless of whether you are driving or you are a pedestrian. Even though you are following the rules, there can be an accident, because of factors like weather conditions, road infrastructure, or other drivers' negligence. In case you have an accident on road, rather than running away, here is what you should do as a responsible citizen and a human being:
Check For Injuries:
As soon as there's an accident, the very first thing that you should do is check whether anybody is injured. Examine your co-passengers, the passengers in the other vehicle, pedestrians (if any) for any injury. Call for an ambulance, regardless of whether anybody is severely injured. The medical personnel will help determine if any of the drivers were under the influence while driving. Apart from determining the drivers' state of sobriety, they can help make sure that there are no internal injuries to anyone. In case there is an emergency, calling an ambulance can save someone's life.
Depending on the type of motor insurance that you have, your medical expenses and that of the others may as well, be covered by your insurance company. If you have a PIP insurance, or comprehensive insurance, or any other insurance of this type, then it is very likely that your medical expenses will be covered by your motor insurance. Even if you don't have relative motor insurance, your medical insurance may still cover an injury that has occurred during a road accident.
Call The Cops:
Often it is observed that people run away from the scene of the accident. This can call in for hit and run charges, and the driver may be convicted without any trial, in selected cases. It is advisable not to run and call the police immediately. File a formal complaint concerning the accident. Filing a complaint will help you at a later stage, with the legal prosecutions and formalities. You may need a personal injury lawyer if there has been a severe health problem or injury due to the accident. It is very crucial that you know your options when hiring a lawyer and filing a lawsuit in court. Ensure that you don't exaggerate anything. It is better only to explain to the officers what you know, facts only.
It is up to the authorities and the court to decide who is at fault. Making any kind of allegations and declaring your verdict may only worsen the situation for you. Some people may tell you not to call the police. Use your wisdom, calling the cops is in everybody's favor. Do not forget to take a copy of the report with you. This will help you keep the record of what you have said and what the police has filed.
Claim Your Insurance:
The next step that you should do is to call your insurance company. They will need to verify the losses at the time of the accident. Do not forget to note down the information of the other vehicle and its driver/owner. Ask the other driver for their name, their insurance company, their address, their license number and other pieces of information of that sort. Your insurance company may require all this information to process your claim. Take photos of your vehicle and the other one as well, from all the angles with the license plates clearly visible in all of them. Depending on your motor insurance policy, you may be paid for your repairs, your medical expenses, and in some cases that of the other party as well. Your insurance company may ask you to get your vehicle repaired from an authorized shop, recognized by them or if they recognize, any shop of your own choice.
Apart from these, there are still a lot many things that you should consider whenever you meet a road accident. You should check for any gas leakage or any fumes from the vehicle. Carefully take your vehicle to a safe place to avoid blocking the flow of the traffic. If there are any fatal injuries to anyone, make sure that you provide first aid to the injured. The ambulance may take a while to reach the scene. Most importantly, it is better to be cautious than to face an accident.