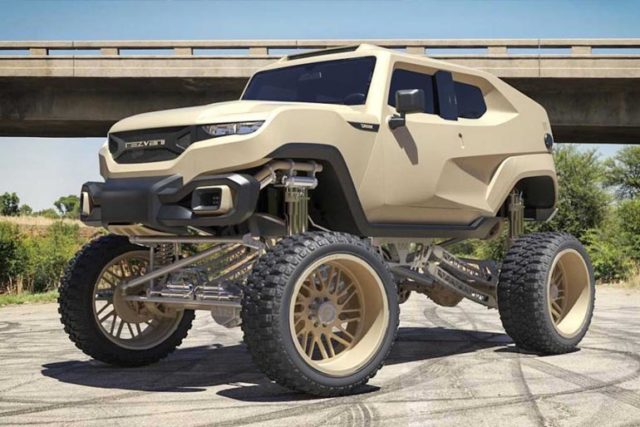 The Rezvani Tank is by far the most daring and stylish SUVs at the present moment. With enormous body and monster like power, what more can you want; Perhaps an incredible uplifting with the installment of Forgiato wheels.
These amazing changes were made by none other than Innov8 Design Lab, who presented their newly stylized vehicle on Instagram.
Looking monstrous, the installment of classic wheels has made it something to be used off the road. You can say that any place that requires some solid ups and downs and rough paths is made for this Rezvani Tank.
The original body is kept unharmed or unchanged except the addition of wheels which has given it the look of any out of the world, perhaps a MARS CAR.
This car is quite expensive with the original price being $165,000, so if you think that you can afford it, then you must head to the Innov8 Design Lab and get something outstanding done to your car.