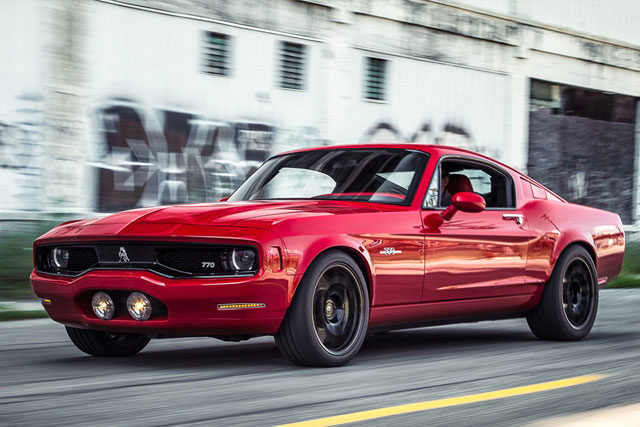 We have to admit that many car manufacturers are turning their heads away from gasoline guzzling performance cars with the intentions to go green, but we still love these marvels of engineering and wanted to show you the most extraordinary representatives of this class that crush roads and tracks in the US with their might.
Once uncontrollable monsters start to get pretty good handling, Mustangs have outgrown the pony size and the use of a class standard V8 is also not an absolute requirement. So if you are ready to broaden your horizons and learn about the newest developments on the marvelous Muscle car market enjoy this ride full of over-the-top G forces and burning tires.
Roush P-51 Mustang Supercharger: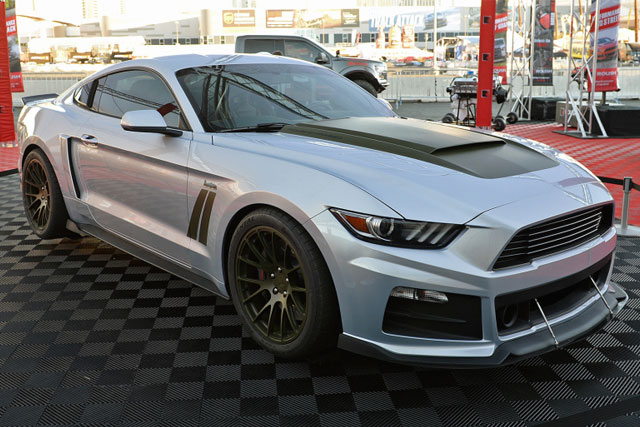 This Roush Mustang gets equipped with a 727 horsepower 610 lb-ft of torque ROUSH Eaton TVS supercharged "Coyote" 5.0L V8 engine and it's up to you to decide whether you want a manual or automatic 6-speed tranny.
Chevrolet Camaro ZL1 1LE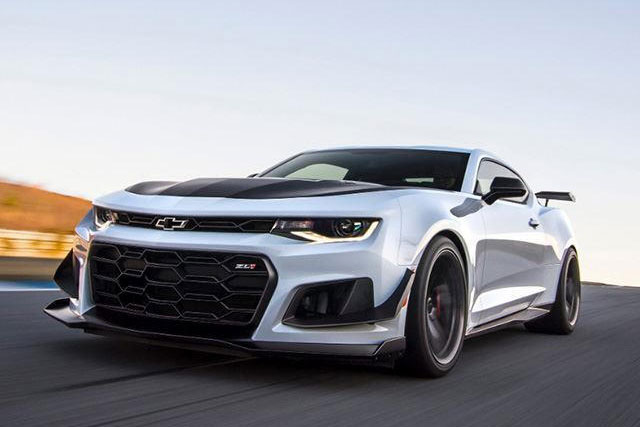 The 1LE uses the same engine as the standard ZL1 and it is a 6.2 Liter LT4 V-8 good for 650 hp and 650 pound-feet of torque. The updates allow the car to conquer quarter-mile in 11.9 sec and reach the top speed of 190 mph. Overall great auto for just $71,295 base price.
Ford Mustang Shelby GT350R
New GT350, besides being a beast of a muscle car with a 5.2 Liter 32-valve V-8 that makes 526 hp and 429 lb-ft of torque, has superior handling and overall performance. The most important benchmarks for GT350 and 350R are 4.3 and 3.9 seconds of 0-60 acceleration and 12.5 and 12.2 seconds quarter mile respectively.
Dodge Challenger SRT Demon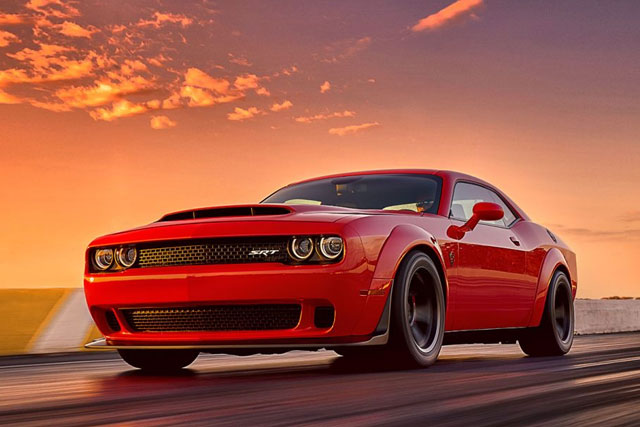 With the 6.2 Liter V8 supercharged Hemi Demon engine that produces 840 horsepower and 770-pound feet of torque Challenger SRT is claimed to be the most powerful production muscle car on the market today. Its 0-60 acceleration is unmatched at 2.3 seconds. It can get to the finish line of a quarter-mile within 9.65 seconds and its trap speed is 140 mph.
Dodge Charger SRT Hellcat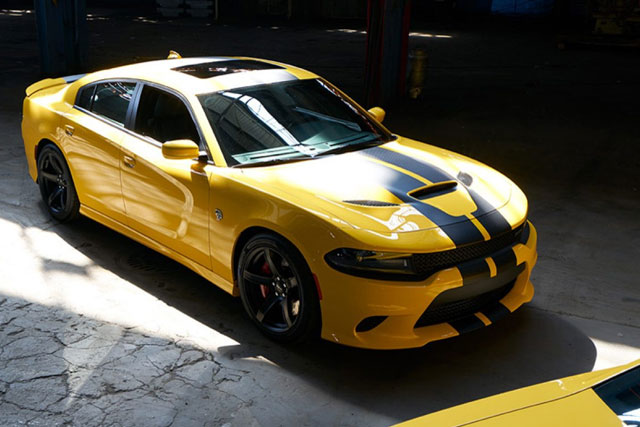 Charger SRT Hellcat hides at its core a 6.2-liter Hemi V-8 that is connected with a tough 8-speed automatic transmission. This powertrain can do wonders and delivers 707 horses and 650 lb-ft of torque. This grants true muscle car dynamic characteristics: 3.4 seconds 0-60 acceleration, quarter-mile in 11.4 sec with the trap speed of 128 mph.
Dodge Viper ACR Coupe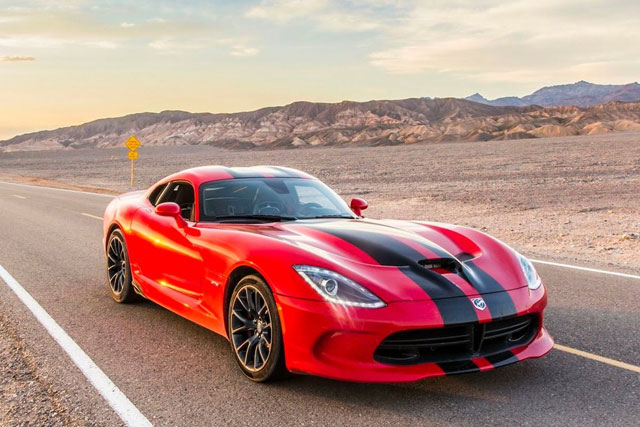 The ACR Coupe is a track-ready Dodge Viper with a starting price of $121,395. It is powered by an all-aluminum 8.4L V10 with startling 645hp and 600 lb-ft of torque output, which is by the way the most torque of any naturally aspirated performance car. This titan can catapult you to the speed of 60 mph in just 3.4 seconds and beats a quarter-mile in 11.5 seconds.
Corvette GS
Corvette Grand Sport uses a fine-tuned LT1 V-8 engine rated at 460 hp and 465 lb-ft of max torque to intimidate the competition by hitting a 60 in 3.9 and overcoming a quarter-mile in 12.3 seconds. The GS offers a great combination of power and handling, and a strong grip helps you feel closer to the track.
Equus Bass 770
This automobile was inspired by the classic muscle cars of the 1960s and 70s and designers it combines Ford, Dodge, and Chevy elements refined to the highest standards. The aluminum Supercharged 6.2 Liter LS9 V8 engine with 640 hp and 605 lb-ft of torque guarantees a unique driving experience, highlighted by a 3.4 seconds 0-60 Acceleration time and 200 mph top speed.
Cadillac CTS-V (Hennessey upgrade)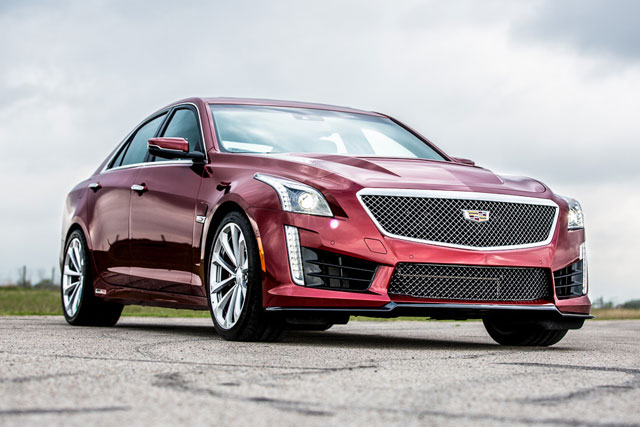 This Cadillac is equipped with a supercharged 6.2L V8 with 640-hp and 630-pound feet output. The car hits 60 mph in 3.6 seconds and its top speed is unbelievable 200 mph. You can also get the Hennessey Performance package which includes an HPE750 Supercharged Engine with 768 hp and 782 lb-ft of torque, allowing improved 3.2 seconds 0-60 and 11.2 quarter-mile times.
Chevrolet SS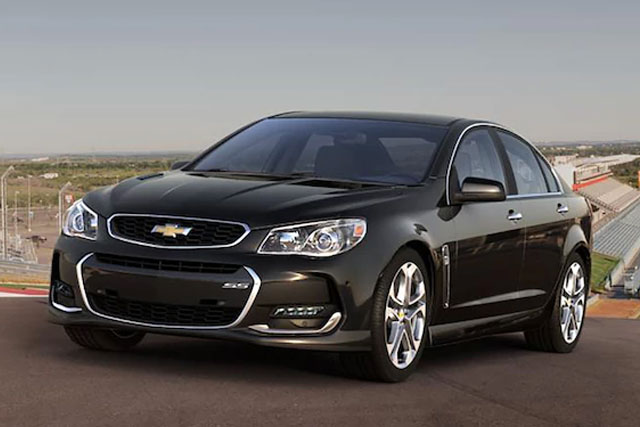 At its heart, SS carries an old school LS3 V-8 that makes 415 horses and 415 lb-ft to the rear wheels. Among the worthy features are a sport-tuned magnetic suspension, high-performance Brembo brakes, and a dual-mode exhaust system for more aggressive revving. This Chevy gets to 60 in the 4.5-sec ad the top speed is around 160 mph.
Jeep Grand Cherokee TrackHawk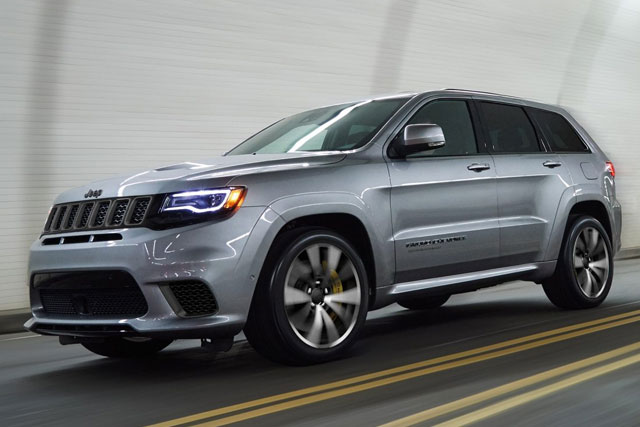 TrackHawk carries a 6.2 Liter HEMI V8 that delivers 707 horsepower and 645 lb-ft of torque. With 3.5 seconds 0-60 acceleration and 180 mph this is not only the most powerful Sports Utility vehicle ever built, but also the fastest.