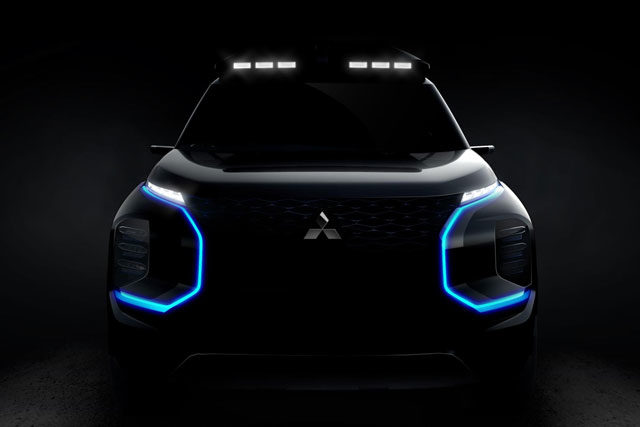 All auto motors companies are gearing up as the Geneva Motor Show is just around the corner. With each passing day, more EVs are being introduced, and more technology related to these EVs is gaining popularity. In such hyped season, Mitsubishi took a leap and introduced its Engelberg Tourer Concept.
According to the Company:
Mitsubishi is all set to reveal its latest all-new Engelberg Tourer concept at the 89th Geneva International Motor Show on March 5th. According to the company,
"Names after the prestigious Swiss winter sports resort, the all-new Mitsubishi Engelberg Tourer Concept is set to bring further developments in SUV styling and practice along with a focus on next-generation technology and enhanced EV performance."
Other details of this new car are all kept hidden, maybe the details and specs will be revealed at the same time the concept will be revealed at the Geneva Motor Show. It was just a teaser of the Concept, and we cannot wait for it.
"With its latest concept vehicle, Mitsubishi Motors is demonstrating its intention to remain at the forefront of vehicle design and technology: The Mitsubishi Outlander PHEV has consistently been the UK's best-selling plug-in vehicle since it established the plug-in hybrid SUV segment when it was launched in 2014."
Mitsubishi further added keeping in mind the teaser.