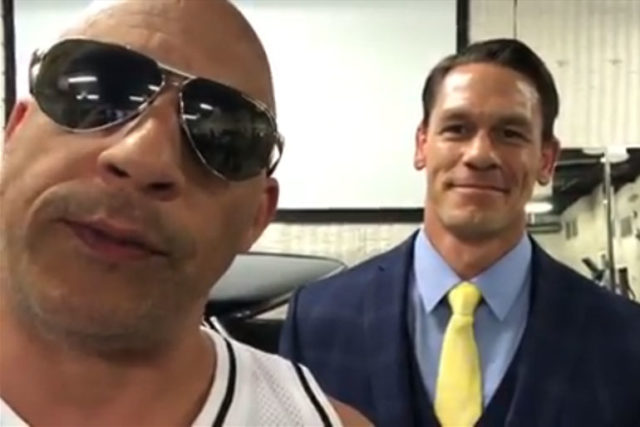 Yes, it looks like that another WWE star is about to join the speedy movie franchise Fast and Furious. And that superstar is nonother than John Cena. And it was revealed to us in rather an emotional way through social media by Vin Diesel.
Next year Fast and Furious 9 will feature John Cena instead of The Rock:
We all know that in 2020, Fast and furious next sequel is about to be released and fans are dying to know the detailed cast. But here is the interesting news. John Cena will join the film, but it is not clear whether he will be on the good side or the bad side.
This news was told to us by Vin Diesel himself when he posted a short emotional video about it. He also talked about Paul 'Pablo' Walker and how he thinks that Pablo is always looking upon him and sending him better soldiers to fight for the right thing. While explaining this, he slowly moved the camera towards his back and showed us, John Cena.
This means that The Rock will not be joining the film cast this time as he has moved towards another sequel of his own Hobbs and Shaw. We cannot wait what side John Cena picks. It is Toretto's crew.
Source: Vin Diesel on Instagram