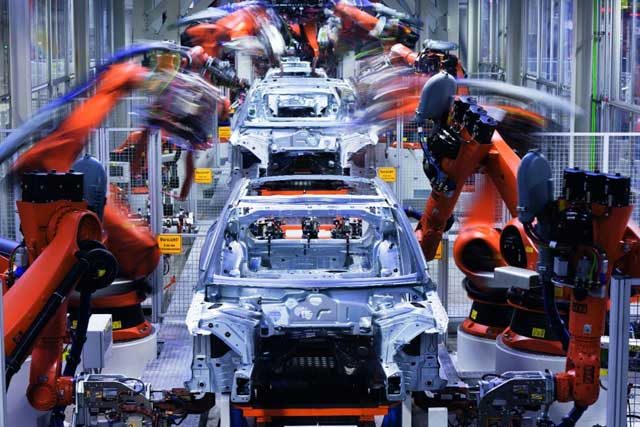 Detroit, Mi. (Updated 5 hours ago) With all major auto manufacturers confirming the price of new cars will be going up significantly in 2019, (except Tesla, which has reduced their price slightly to compensate for the loss of tax credits for buyers) industry experts agree- 2019 is going to be the year of branded title vehicles.
Branded title vehicle sales (once called salvage title cars) have been trending upward for 6 years in a row as car buyers become educated on the value and reliability of branded title cars, trucks, minivans and SUVs. And with the confirmed cost of new cars climbing even higher in 2019, industry insiders predict a record-breaking year for the branded title vehicle industry.
The indisputable retail leader of the branded title industry is most certainly AutoSource, based out of Woods Cross Utah and with multiple dealerships across the United States. AutoSource has reportedly sold over 30,000 branded title vehicles and the number appears to be climbing rapidly as sophisticated buyers realize the value and reliability of AutoSource reconditioned cars, trucks, minivans and SUVs.
There are many theories as to what is driving this explosion in popularity of the branded title automobile industry. Some say it is the remarkable advancing technology which enables rebuilders to match and even surpass factory specs for some critical repairs. Others say it is the ever-increasing financing options as major banks and financial institutions enthusiastically offer traditional financing for AutoSource branded title vehicles.
Others believe the rapidly growing popularity of branded title vehicles is a direct result of what marketing experts refer to as "earned reputation". In this social media-driven society, word travels fast as to the reputation of any product or service- good or bad. With tens of thousands of U.S. car buyers choosing branded title vehicles, the buzz on the street is overwhelmingly positive. Car buyers of all economic backgrounds- from first-time buyers selecting economy cars to corporate executives buying luxury cars- are raving about their branded title cars. Those consumers represent the overwhelming majority of branded title car buyers and when any product has customer satisfaction rates that high, demand increases rapidly. For all of those reasons, expect 2019 to be the year millions of new car buyers flood into the branded title vehicle marketplace.