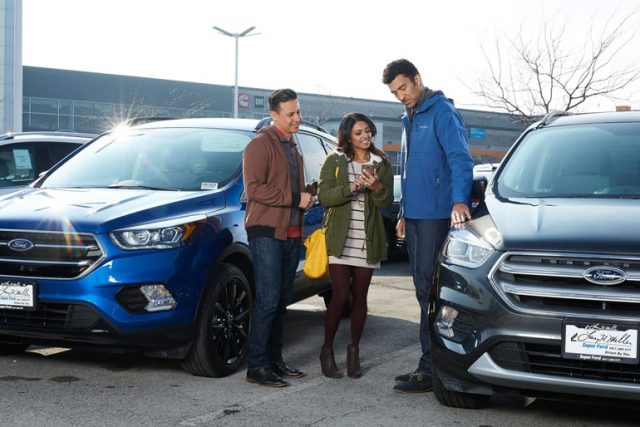 On the market to purchase a car? Buying a used Ford might be your best bet if you're looking for a great car with an affordable price tag.
Used cars cost significantly less than new ones. They also come with a number of other advantages, including value and reliability.
But with numerous cars on the lot, finding one that fits your budget and needs can be difficult.
The good news is that there are plenty of used cars from dealers and private sellers at reasonable prices. If you're in the Southwest, a Ford dealer in the Dallas area could have just the car for you.
When is the Best Time to Purchase a New or Used Car?
Timing is everything, even when it comes to purchasing a vehicle. There's no right or wrong time to buy a car. But there is a best time to buy it.
Many car dealerships have sales corresponding with major holidays, such as Memorial Day and July 4th. While consumers can pay less during those sales, there's a sweet spot that offers even more discounts and savings.
Between October and December is the prime time to shop for a used car. Why? Dealerships are looking to make room on their lots for the latest cars hot off the assembly line.
The dealers might even sweeten the deal by offering zero financing and cash-back rewards.
If you're considering buying a used Ford, here are some pros and cons to help you determine whether this is the right choice.
Pros of Buying a Used Ford Car
Ford is one of the top three car manufacturers in the U.S. The company makes many models, from luxury to economy cars, not to mention their famous Ford trucks. Let's take a look at several advantages to choosing a used Ford car as your next big purchase.
Greater Flexibility in Choices – A Ford dealership will have many pre-owned options from previous years. Each vehicle will have its own special features, perhaps even multiple features in the same car.
Reliable – One major advertising point of Ford is that they are built to last. In fact, that was their campaign slogan at one point. Ford automakers are known for putting out tough vehicles that are safe and reliable.
Better Value – In the long run, used cars are a better value than new ones because they have less depreciation. New cars start losing their value as soon as you drive them off the lot. Used cars still lose value over time, but not as quickly as brand-new cars.
Cons of Buying a Used Ford Car
Let's look at the other side of the coin. What are some of the disadvantages of buying a used car in general?
Poor Fuel-Efficiency – Gas prices are constantly fluctuating. Many buyers consider fuel efficiency a top concern when buying a used car. While Ford is constantly improving fuel efficiency on newer models, there's nothing to be done about older models.
Outdated Technology – You won't find GPS or satellite radio in older vehicles.
Limited Warranty – New cars leave the lot loaded with all kinds of perks and warranties. Your used car may have a warranty, but it will be very limited in comparison.
With the cost of new cars soaring and loan approvals becoming more stringent, buying a used car has become an increasingly attractive option for many people.