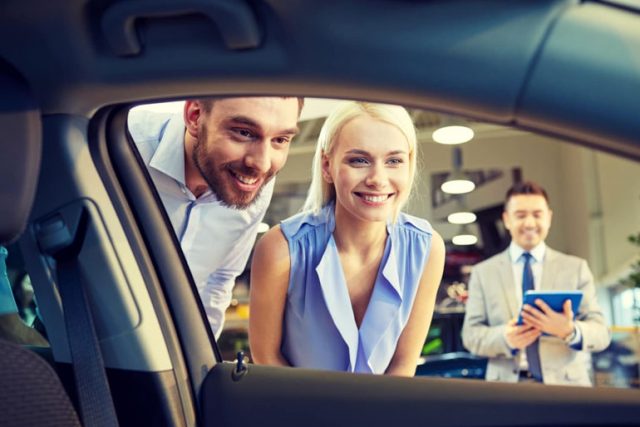 Buying a used vehicle is a great way to save money. In fact, the number of sales for used vehicles is nearly three times greater than new vehicle sales. However, buying a previously owned vehicle does increase the likelihood of mechanical issues.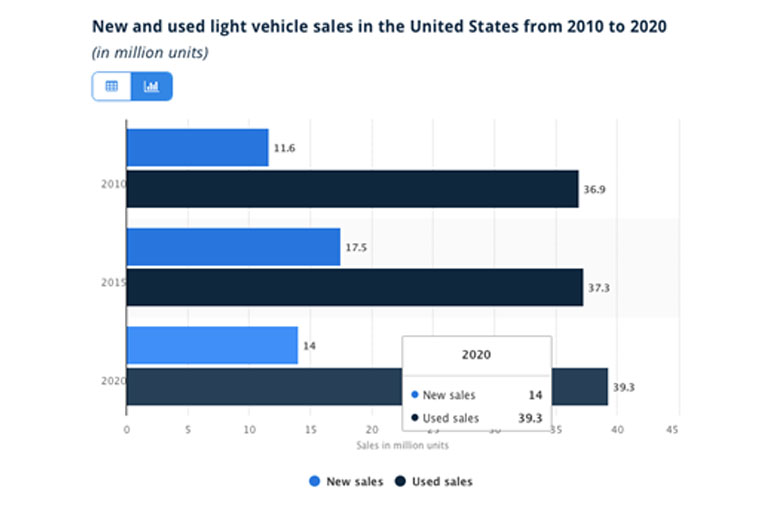 Thankfully, if you discover that your used vehicle is defective, you may be able to take legal action through lemon law.
A vehicle has legally deemed a lemon if it has recurring mechanical defects that interfere with the safety, use, or value of the car. If your used vehicle meets these qualifications and is still covered under the warranty, you could be entitled to a buyback (refund) or replacement vehicle.
All used car buyers would like to avoid purchasing a lemon in the first place. Car buyers must know how to purchase used vehicles the smart way to minimize their chances of buying a defective car.
Let's examine four common mistakes to avoid when buying a used vehicle.
1. Buying from a Dealership "As Is"
Buying a used car "as is" can cause you a great deal of trouble. This is a term that means that the seller is not responsible for anything once you purchase the vehicle. So essentially, there is no warranty if your car presents troubles the moment you drive it off the lot.
Car buyers should always check to see if their used vehicle is still covered by the manufacturer's warranty. Without a warranty, it's your responsibility, not the dealer's manufacturer's, to pay for repairs on your vehicle. This is true even if you identify a mechanical defect shortly after purchase.
In addition, lemon law requires that a vehicle is under warranty for the owner to be able to pursue a claim. For new vehicles typically expires after 36 months or when the odometer hits 36,000 miles – but this could change depending on the manufacturer's agreement. Used cars bought from a dealer usually come with 30-day/1000-mile warranties.
Keep in mind that every state has its own lemon laws. Only certain states, such as California, cover used vehicles. A lemon law lawyer in California can help answer any questions you have about whether your used vehicle meets the legal qualifications of a lemon.
2. Not Checking the Car History
You cannot fully understand the condition of a vehicle by simply looking at it. Plus, you can't always trust that a used car seller will be upfront about the vehicle history when showing you a car that catches your attention.
Used car buyers should request a vehicle history report to get an understanding of any accidents the car has been in and the extent of damage the accident(s) caused. These reports will also list all professional maintenance that has been done on the car. If a used vehicle has been in an accident, especially one that caused significant damage, it could limit your ability to file a lemon claim.
If a manufacturer or dealer can find a way to shift the blame of the mechanical issue away from themselves and direct it to driver error, they will. Car accidents are often used as a defense for dealers in lemon law cases, so they can avoid the responsibility of buying back (refunding), replacing, or repairing the vehicle. For this reason, it is best to purchase a used car with little to no reported accidents.
3. Foregoing a Test Drive
Over 10% of car buyers purchase their vehicles without taking them for a test drive first. However, this is a huge mistake as you will not know how the car feels to drive and whether there are noticeable flaws.
Oftentimes, mechanical defects can be felt when driving a vehicle. For instance, the driver might feel faulty brakes, hear strange noises coming from the engine, or notice an issue with the steering. When you experience driving the vehicle, you can get an understanding of how the car will hold up and feel when you own it.
When a dealership tries to persuade you to forgo a test drive on a used vehicle, it is likely because the car has some mechanical issue(s) that they don't want you to discover. If this occurs, you should consider continuing your used car search elsewhere.
4. Failing to Get the Car Inspected
Some manufacturer-owned dealerships, such as certified pre-owned ones, will have already had the car inspected by a mechanic. However, if you are buying from an independent dealership you need to make certain your used vehicle is checked out.
Most reputable auto dealerships will allow prospective buyers to take their cars off the lot for an inspection at a repair shop of your choice- with an accompanying salesperson by your side.
If a seller is reluctant to let your car be independently checked out or fails to provide an inspection report, they are likely hiding something about the vehicle. It's best to move on to a more trustworthy dealership when this happens.
In Conclusion:
When purchasing a used vehicle, you need to take the right steps to avoid buying a defective one. If your vehicle is under warranty and is displaying recurring problems, you should consult a lemon law attorney. If you win your case, you will receive a buyback or replacement and have your legal fees paid by the manufacturer.