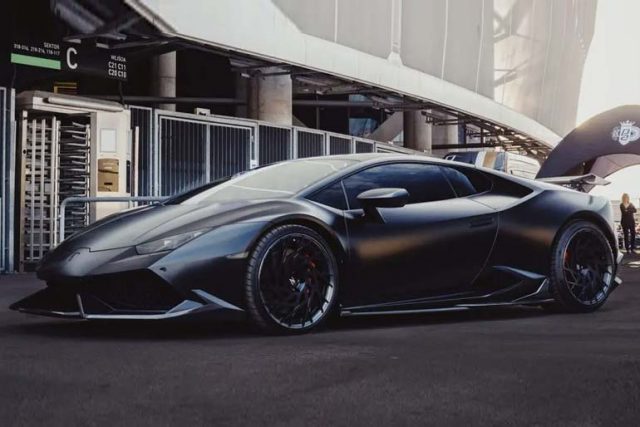 When you buy your dream car, you want it to look different and unique, such that it stands out in the crowd. You want your vehicle to be the center of attention and the subject of every conversation at the car meet. There are several ways to transform your dream car into a head-turner. One of them involves getting a new paint job, but that is too much of a hassle. It is better to get your car wrapped with the best quality vinyl that money can buy.
Advantages of a Vinyl Wrap
The best thing about wrapping your car is that you can change its look in an instant. It hardly takes a day's work to renew your vehicle's appearance. On the other hand, if you opt for a high-quality paint job you have to decommission your car for weeks before you can see the final look and drive it again.
Furthermore, the wrap protects the original paint from getting any damage. When you drive on the road, small dust particles and stones can scar the paint coating, leading to permanent harm. It's also possible that somebody scrapes your car in the parking lot while parking their vehicle. In other words, without a wrap, your automobile is bound to have a spoilt exterior. However, a car wrap protects the original paint in such a way, that after you take it off, the base coating looks as good as new.
Car wraps are available in different designs and finishes. You can choose a matte finish, a two-tone color, or a velvety finish if that's what you like. Getting a paint job having the same effect can cost you a fortune. Plus, paint jobs are permanent modifications to your car. Once you get a new color, it is hard changing it to another very quickly. A vinyl wrap allows you to keep your car's original color, and when you don't want it anymore, you can rip it off and get a new one. This way, when you have to sell your vehicle, you don't have to change anything in the official documents.
Another great advantage of wrapping your car is that you can pick from many different types. You can go for a complete wrap, a partial wrap, or a chrome delete service. All these changes are temporary, and the wrap can be peeled off once you are fed up with the color.
If you have a used car whose paint is not up to the mark, a wrap can save the day and improve the overall look of the vehicle. Not only will your old car look stylish, but you will improve your chances of selling it in the future.
Disadvantages of a Car Wrap
Wrapping your car sounds fun until you find out the costs it incurs. Often, a paint job can cost you less than getting your vehicle wrapped. The sheet that is used to wrap your car is expensive so think twice before you decide on getting one. We are talking about thousands of dollars of commitment.
If you don't get the wrap done from a reputable place then you are likely to destroy the look of your car rather than improve it. Only professionals have the skill and expertise to perform the precise operation. An amateur will waste the vinyl film and spoil the finish making your vehicle look worse than before.
The Choice of the Masses
Car wraps are becoming increasingly popular in the world, with more enthusiasts turning to the service with each passing day. One of the most favored combinations is the matte black finish with the chrome delete service that gives your vehicle a 'mean' look. Matte finishes in general have risen in popularity over the years, with people ditching the glossy paint and going for the cleaner smudge-free look for their car.
If you are interested in getting a top-notch vinyl wrap for your car then look no further than InkaDeisgn, a company that specializes in wrapping. They believe in quality over quantity, so you know you are getting your buck's worth.