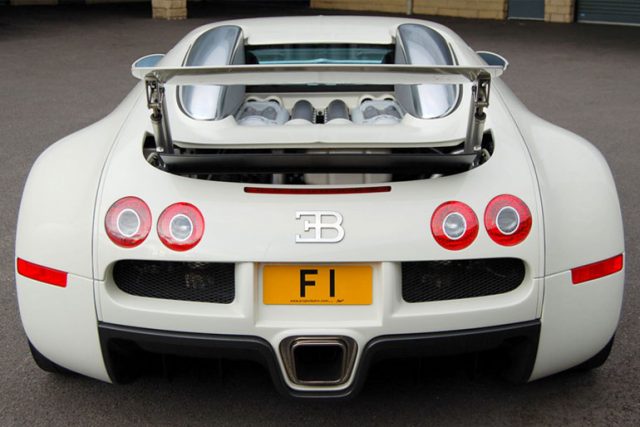 Registration plate prices fluctuate with the seasons, and we can see them rise or fall in value each year as they are purchased or sold to other buyers. We're excited to see what cars they're put on and what those plates represent.
Personalised number plates are a combination of letters and numbers assigned to your vehicle and are frequently designed to spell out a word that represents you as a person or brand. It is an excellent way to personalize your vehicle while also reinforcing your image.
Personalised private plates can be purchased in a variety of ways, including through a reputable auctioneer, or directly from the DVLA. The cost can range from £250 to a whopping six-figure sum.
What makes personalised number plates trend?
Personalised number plates aren't for everyone, but there's no denying they're popular with a sizable proportion of motorists.
The personalised number plates industry has also proven to be quite profitable for the Driver and Vehicle Licencing Agency (DVLA) – as of 2019, the DVLA had earned nearly £2 billion since its inception.
Unsurprisingly, given the amount of money made from their sale, a large number of personalised registration numbers have been sold to motorists over the past 30 years.
More than 5.9 million plates were sold during that period, according to the DVLA, with nearly 404,000 going under the hammer at DVLA registration number auctions during the 2018/19 fiscal year alone.
The prices paid for relatively ordinary plates, of course, pale in comparison to the most expensive number plates sold by the DVLA over the years.
The current record is held by the registration number '25 O,' which was sold in November 2014 for £400,000 (which increased to £500,000+ after sales fees)
According to reports, this plate is currently displayed on a classic Ferrari 250 GT SWB that was once owned by musician and Ferrari enthusiast Eric Clapton.
However, once inflation is taken into account, it no longer holds the record. In this case, the honor goes to the personalised plate number '1A,' which sold for £160,000 at the DVLA's very first reg number sale in 1989. In today's money, that equates to a sales price of more than £472,000.
List of the most costly personalised number plates marketed in the U.K
25 O (£518,480) Until now, this is the most expensive plate ever sold by the DVLA.
X 1 (£502,500)
G 1 (£500,000) This number plate, which was placed on an Aston Martin, was sold in 2011, making it the most expensive plate in the UK at the time.
RR1 (£472,000) The plate 'RR1' was sold in 2018 to adorn a Rolls Royce, naturally, and was described as "one of the most special" registration plates in the world before its sale at the Goodwood Revival.
F 1 (£440,625) This plate, widely recognized for the world's most popular racing sport, Formula 1, is unlikely to ever fall outside of the top ten most expensive plates.
S I (£404,063) This was Scotland's very first license plate.
1 D (352,411 GBP)
1 S (340,000 GBP)
M 1 (331,500 GBP)
GB 1 (325,000 GBP)
The most popular are first-name plates
Purchasing a private number plate allows you to personalize your vehicle with a registration number that holds special meaning for you.
A combination of numbers and letters that appear to spell your name, initials, or even the name of your pet is becoming increasingly popular.
Jack has become a popular Christian name among new parents in recent years. According to CaReg's Russell Palmer, the personalised number plate 'JAC 1K' was purchased in 2008 for £8,700 but is now worth up to £50,000.
'MEG 4N' sold for £12,500 in 2003, but its value has risen to £45,000 since Prince Harry married Meghan Markle. Similarly, since Boris Johnson was elected Prime Minister, the value of the registration number 'BOR 15N' has increased from £650 in 2013 to £2,000 in 2019.
Russell Palmer inherited the personalised number plate '1 RP' from his late father, who shared the initials. The plate, which was purchased in 1995 for £10,500, is now worth more than £150,000.
He said "It can be extremely appealing if you have a name like mine that has been passed down through the family because it means something extraordinary,"
Conclusion
There are numerous ways to obtain a personalised number plate. There is also the option of simply purchasing one of the newest DVLA license plates.
It will be interesting to see how prices and trending words evolve as the introduction of green number plates becomes more widely available with the increasing number of electric vehicles on UK roads.
Furthermore, these personalised number plates can be said to trend according to how expensive they are and how the name attached to them attracts more people to them.