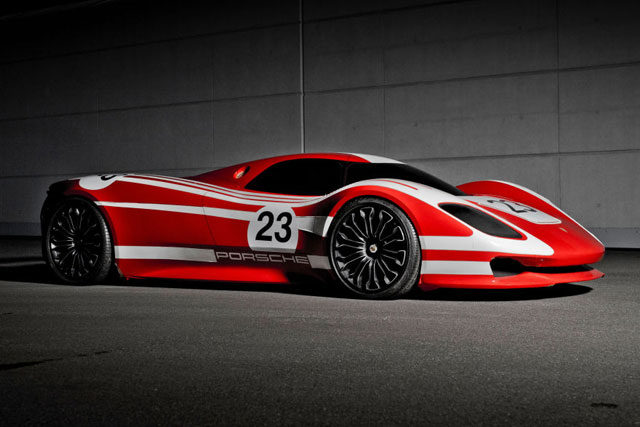 This year will be the 50th anniversary of the legendary Porsche race car 917, and the company has decided to celebrate it with a surprise for the customers. They are planning to restore the original 10 units of race car 917 in the Porsche Museum and also mark the occasion with the release of a modern 917 concept.
According to the new release, Porsche's new concept is an artwork of a team of few designers and engineers who have come up with a white and red show car. It will be displayed later this year along with the other restored cars.
No further details were given regarding the concept, but it was told that it will be purely a concept study.
According to the Porsche Museum director Ashim Stejskal, the process of restoring was quite a bit of a challenge as the race car has undergone numerous changes. With the original race car debuted in 1970, it was marked as the greatest creation by Porsche when it won the Le Mans in 1971.
Later when Dr. Helmut Marko and Gijs van Lennep drove it, it automatically reached the heights of success.
According to the reports, the exhibition will be held between May14 and September 15 of this year, and it will see the power exhibition of race cars which has outrageous power out of 7795 horsepower.