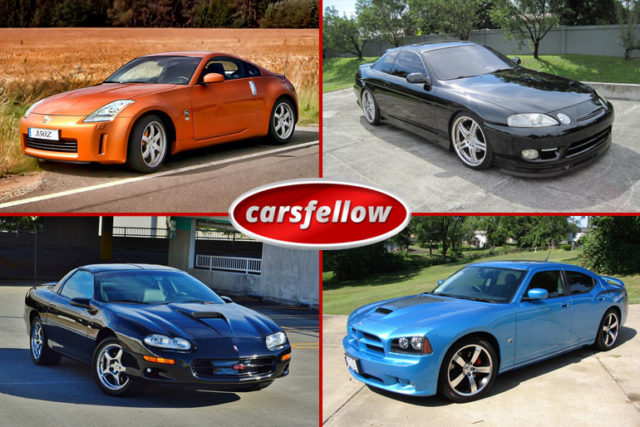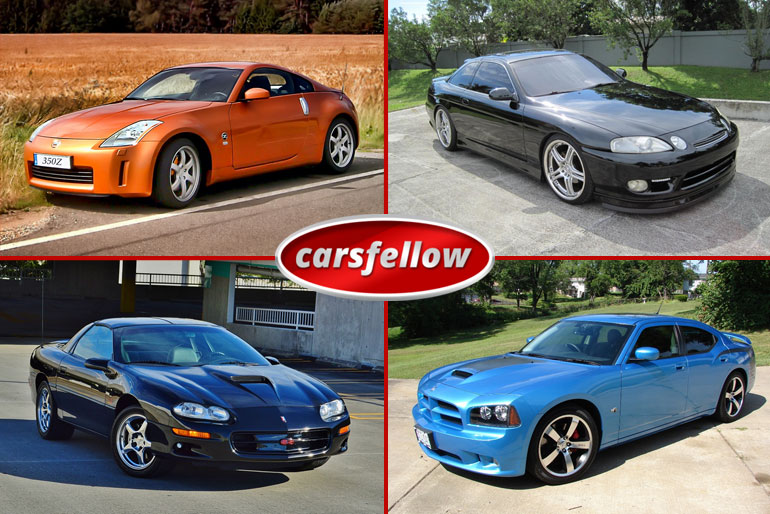 Everyone wants a fast car. It is like a dream that we own a nice piece of such drive which can provide us the ultimate pleasure of thrill and speed. But they come so expensively that one spends their whole life collection and saving money to buy them.
But what if I tell you that now it is possible to get your hands on such a car which is extraordinary in terms of speed but not that expensive at all? If may seem unreal but it is not. You can purchase your dream Fast car under $10k.
Today we bring you the list of those cars which a be bought under $10k while they are definitely about the speed.
Nissan 350Z ($5,000 – $7,000)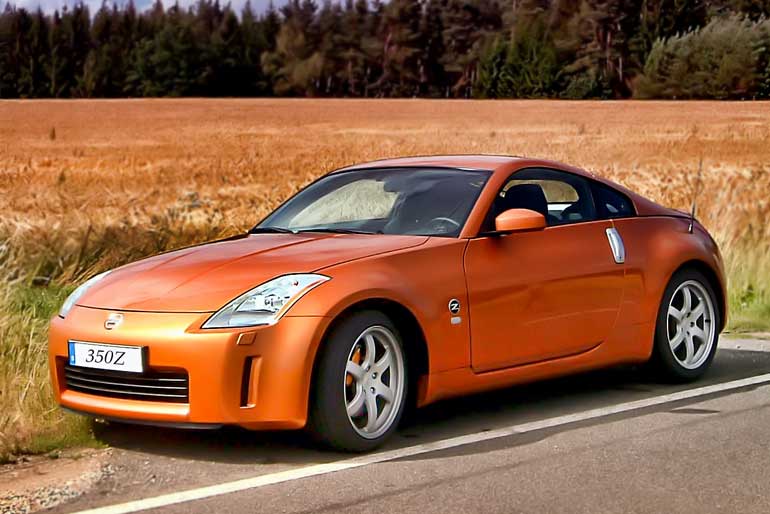 This car is built with such passion and promise that it has been around for more than a decade now. A solid performer in its terms as it has V6 engine producing 300 horsepower and 300 torque. Now that is some speed figure if you are willing to go for a Japanese speedster for a beginning.
Dodge Neon SRT-4 ($6,000)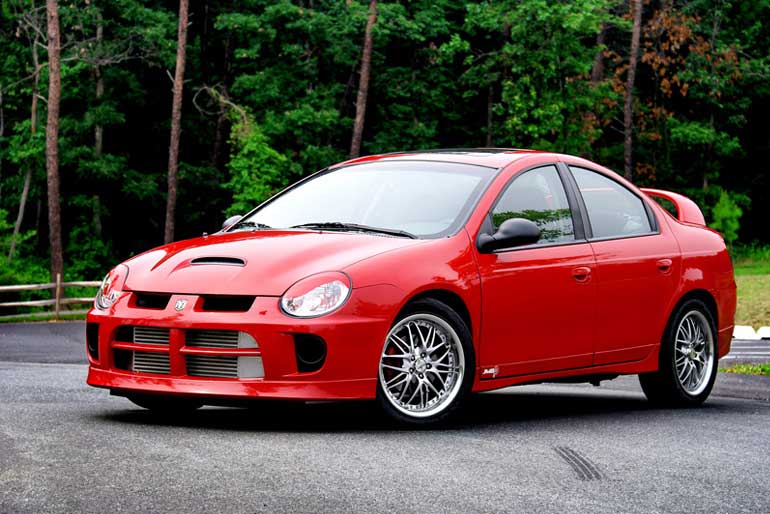 This car, unfortunately, did not have a great past. But ever since it went under a change; an SRT treatment and it changed everything for this vehicle. With the presence of turbocharged four-cylinder engine, it can produce 230 horsepower. Moreover, this car has an excellent power to weight ratio which makes it even more great than its looks.
Subaru WRX ($7,000)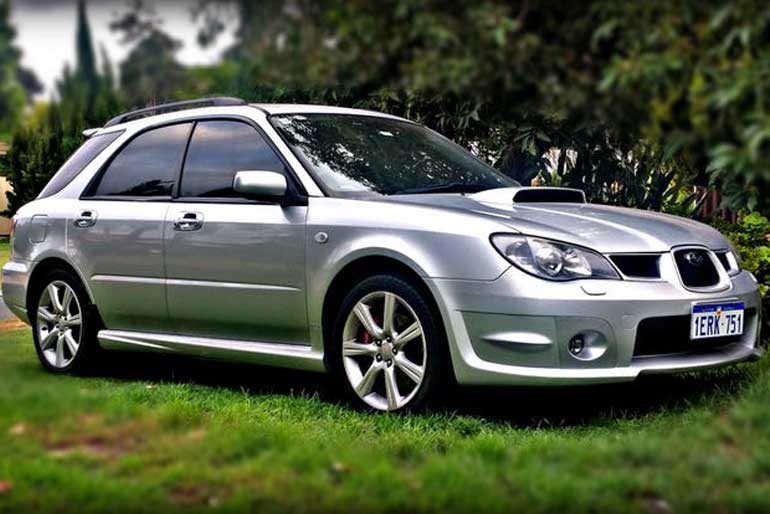 Subaru WRX is that car which has been around for a while now. The speed is produced with the help of turbocharged four-cylinder engine along with the amazing proportional body in respect to weight and power.
2008 Cobalt SS ($7,000)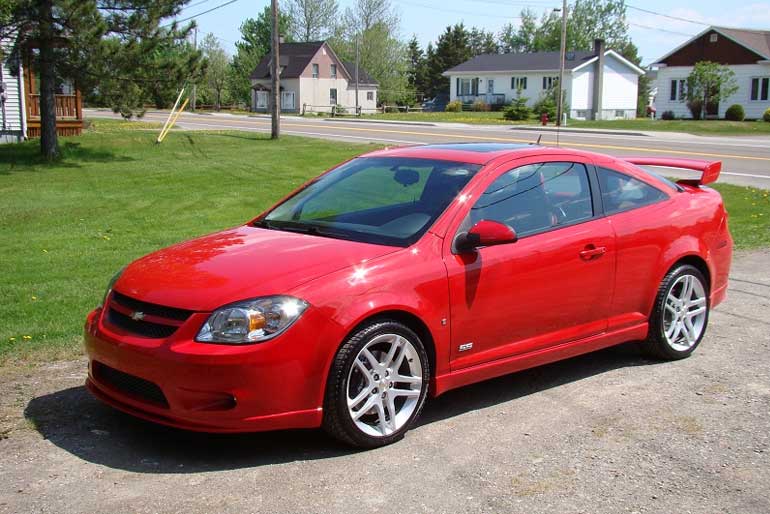 Another turbocharged car which is capable of producing 260 horsepower while the torque is 260 Nm. The engine is four-cylinder along with being 2.0-liter work power. Since it is a speedster, it is safe to assume that it will burn fuel like anything, but this car has a decent record for fuel burning.
Lexus SC400 ($7,000)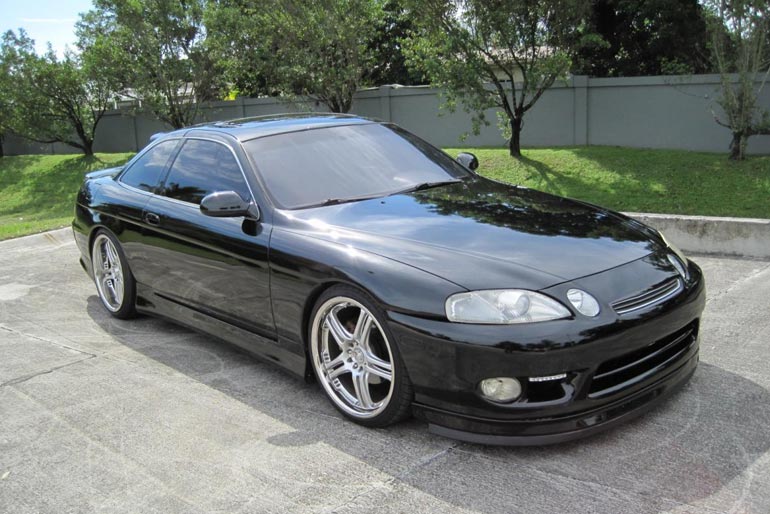 If we can get our hands-on Lexus for $10,000 or under, we can call ourselves lucky. This Lexus model which is a sports car is capable of producing 250 horsepower while 260 torque Nm. This is due to the inclusion of the 4.0-liter V8 engine under the hood. This couple can provide you the ultimate pleasure of speed any day.
2006 Mustang GT ($7,000)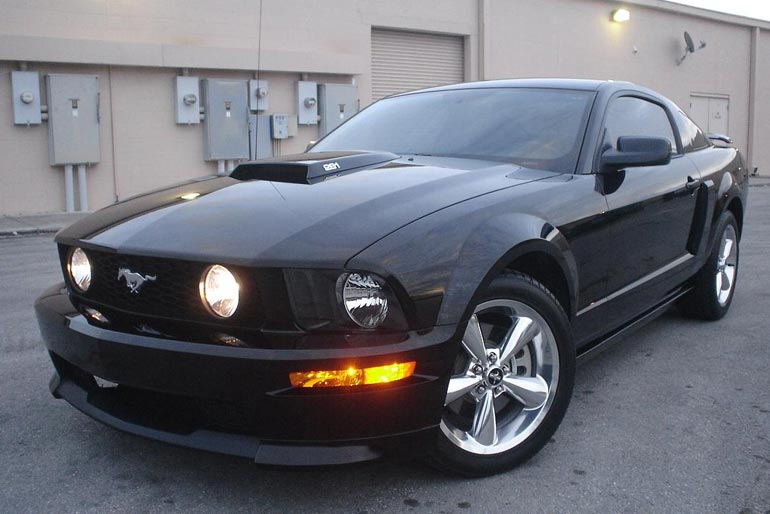 Mustang GT can be found and bought for $7,000 as the love for mustang is never dying. With the 4.0-liter V8 engine, it can generate 300 horsepower while 320-pound-feet torque. Through these figures might not seem too impressive for Mustang but they sure work magic when running on a long road.
Porsche Boxster (986) ($7,500)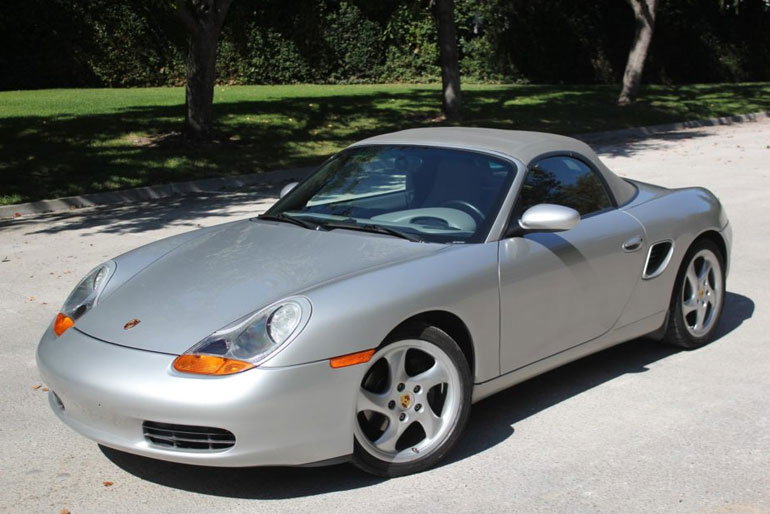 This model by Porsche is known for its well balanced, mid-engine sports car. Despite having some nice and decent figures in terms of speed, it has lost its worth over time. Due to this reason, you can purchase this 6-speed manual car which runs on a V8 engine for $7,500.
Golf GTI ($7,000 – $9,000)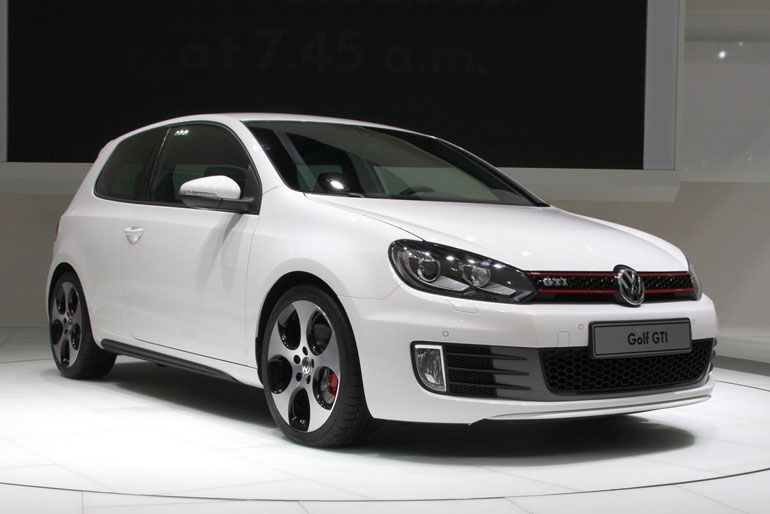 Not all cars make us go wow. TRUE But some cars have figures of speed which make us go WOW! This Golf GTI has 2.0-liter turbocharged engine that works wonders with a 6-speed manual or a dual clutch transmission. With outstanding balance and incredible weight, this is one heck of an opportunity not to be missed.
Mercedes E55 AMG ($7,000 – $9,000)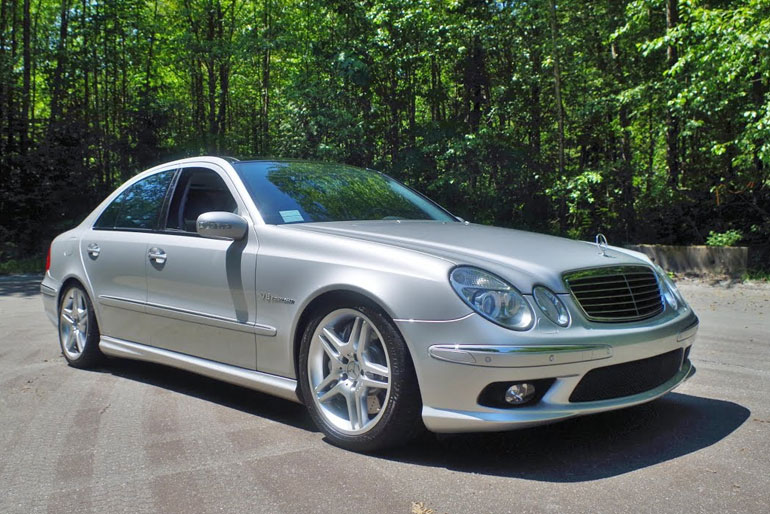 Who does not want a Mercedes? If you are willing to pay $7000 – $ 9000 then you will be able to enjoy some outstanding speed of 469 horsepower with an insane amount of torque being 516 Nm. Such figures are hard to miss to grab the opportunity and buy as soon as possible.
Corvette C4 ($8,000)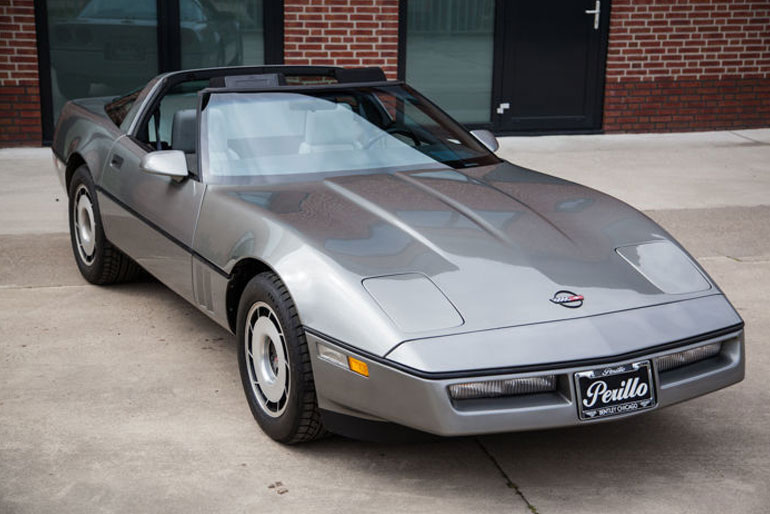 This car has 5.7-liter V8 engine which can produce power of 300 while the torque being 335. Another great factor not to be missed is the weight which is less than 3300 pounds. It sure means speed, and you can get it for only $8000.
2006 Audi S4 ($8,000)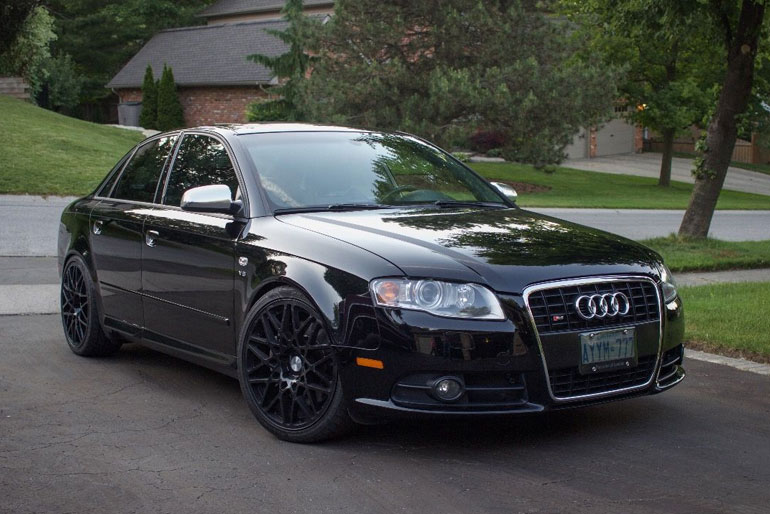 This 2006 model of Audi is beautiful and more powerful than we can think. It has V8 engine powered by 4.2-liter which can produce 340 horsepower and 302 torque. You cannot ask for anything better for a mere $8,000.
BMW E46 M3 ($8,000)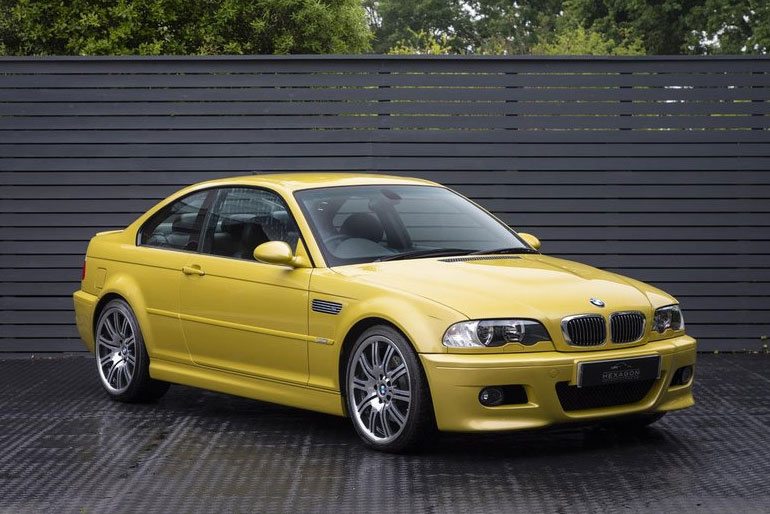 A perfect example of amazing balance and power if perhaps BMW E46. It has a 3.2-literinline 6-cylinder engine which makes 333 horsepower. It could have been more expensive, but it has come down to such a price which cannot be ignored.
2008 BMW 550I ($9,000)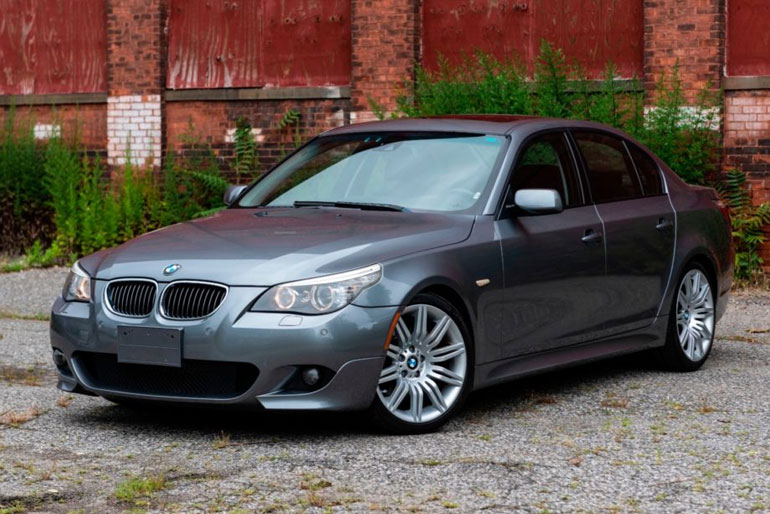 If you want to get into the circle of BMW, then this is the perfect opportunity for that. The car is having 4.8-liter V8 engine which can generate 360horsepower and 360 pound-feet of torque. Another great aspect of the 6-speed manual makes it a must buy since it is our luck that we are getting it for only $9000.
Pontiac GTO ($9,000)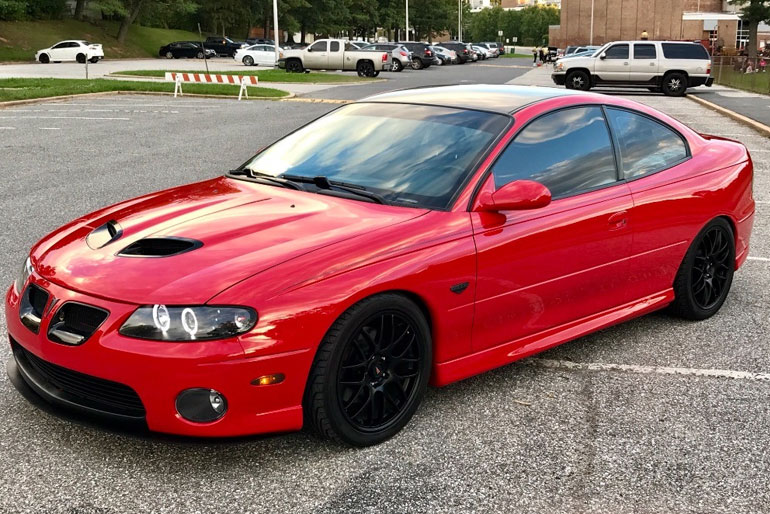 This car has an extraordinary 6.2-liter V8 engine that makes an incredible amount of horsepower that is 400. It means pure business of speed, and it has been in the competitions with big cars like 2006 Pontiac GTO.
2007 Lexus LS460 ($9,000)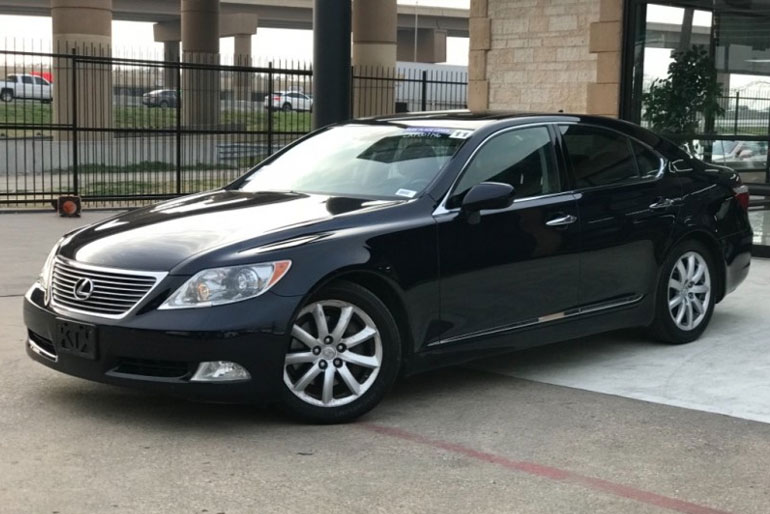 This Lexus has 4.6-liter V8 engine which can generate 380 horsepower and 367-pound-feet of torque. But you must remember that this car is much faster than it claims and is available for only $9,000 means it is our lucky day. Another major feature not to be ignored is the fact it is the world's first 8 -speed automatic transmission.
2010 Infiniti G37 ($9,000)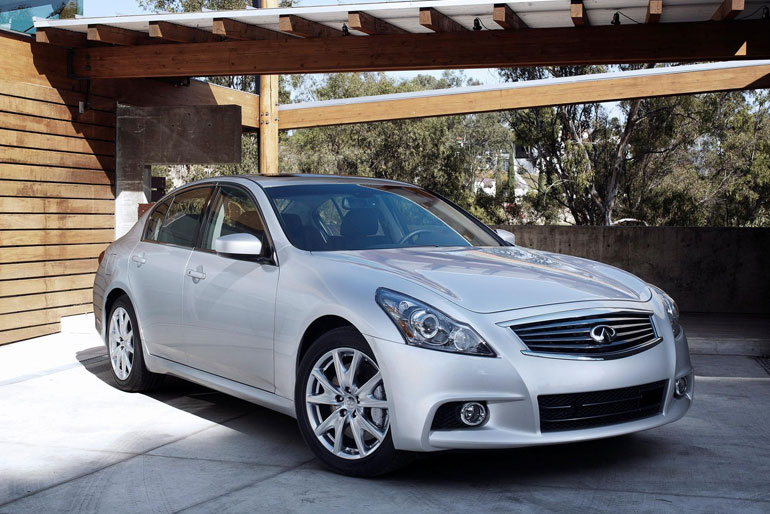 If you are looking for a regular speedy drive which can give you the thrill of speed while also performs as per a regular car the go with the 2010 infinite G37. It has super trusty V6 engine which can produce power of 330- and 270-pound-feet of torque. Initially, it was not a cheap car, but things changed, and now you can take full advantage of it.
2000 Chevy Camaro Z28 ($9,500)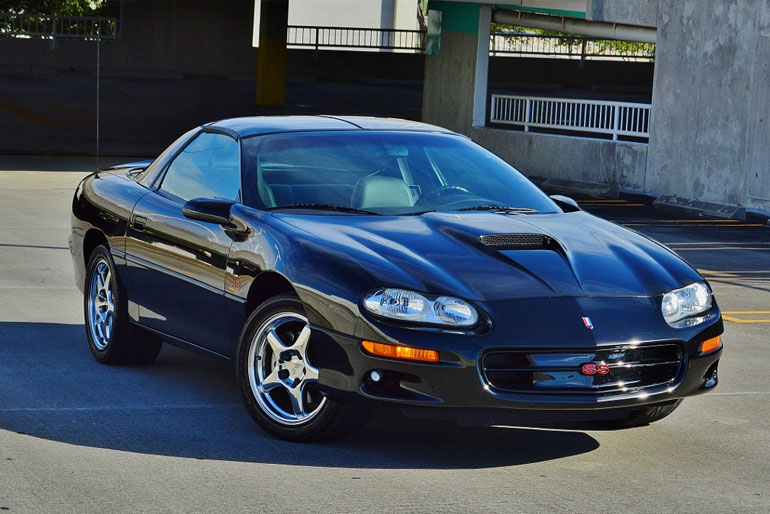 The presence of 5.7-liter V8 engine that will generate power of 300 while the torque being 335 Nm makes this Chevy more admirable than it is. Another great feature is that this car has been in competitions where it can be built in Legos as well.
2000 BMW Z3M Roadster ($10,000)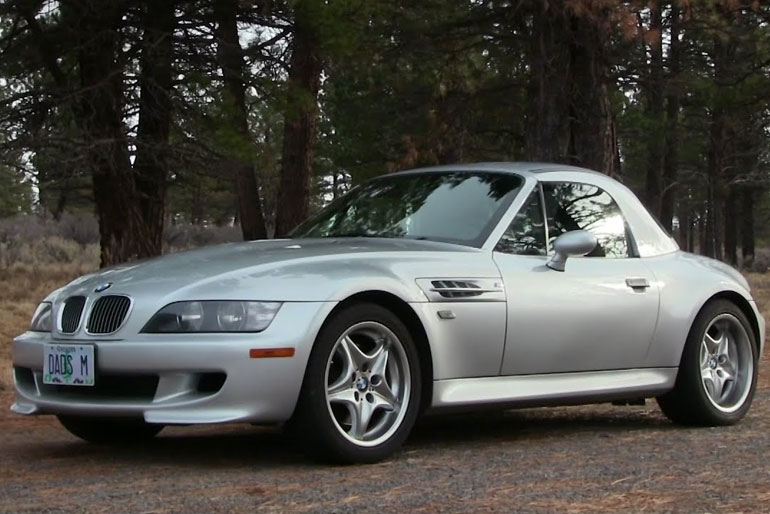 This model by BMW is nothing short of incredible. It has everything one can ask for. From 6-cylinder engine to amazing outer looks; from 3000-pound weight to 235 horsepower. For mere $10,000 you can land yourself an amazing car which is all about speed.
2008 Charger SRT8 ($10,000)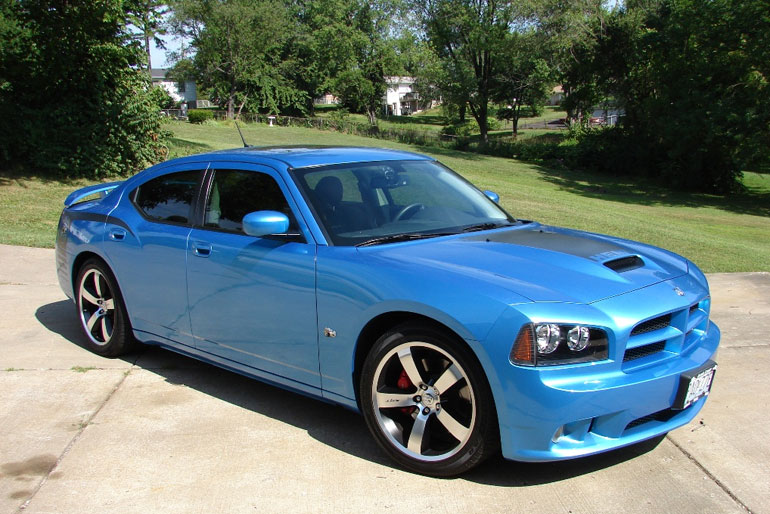 Big American muscles are always very attractive. This car with highly impressive 6.1-liter v8 which can generate 425 horsepower while the torque is 420 nm. It may smoke up a lot of fuel, but when you are willing to go all the length for speed, nothing can stop you.
Honda S2000 ($10,000)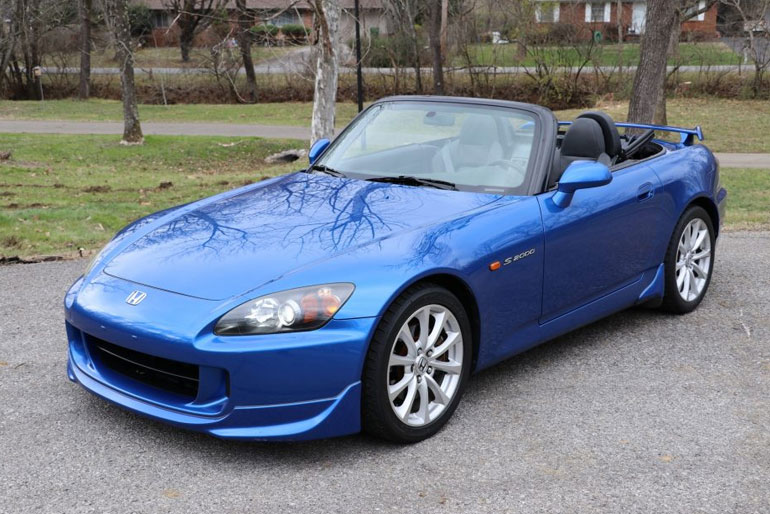 If you have been following the famous speed car movie franchise where you see all sort of cars drifting and doing stunts. Then you will love this Honda S2000 which can be bought for $10,000. This car is a perfect description of speed and balance while the weight is nothing to worry about, you need to show the road to this car and then watch the magic.
2011 Mazda RX-8 ($7,075)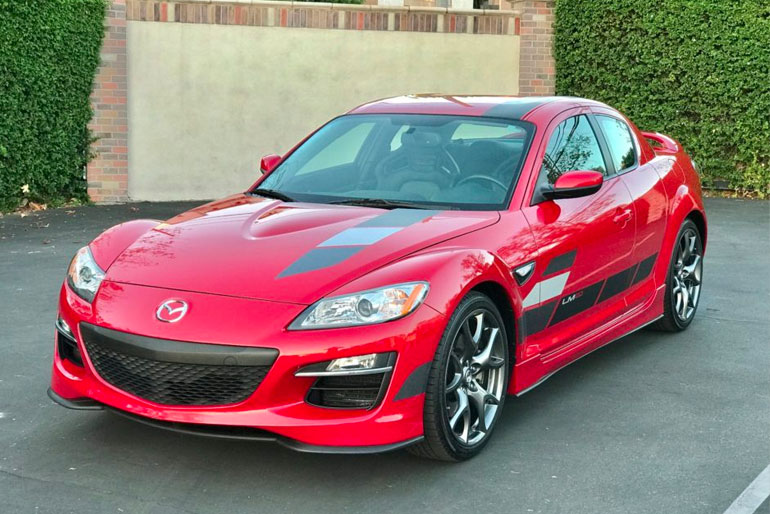 The 2011 Mazda RX-8 is an undervalued model from the Zoom-Zoom brand that can be either a gift or a revile. When running legitimately the still-appealing back drive sports car is very remunerating because it is so adjusted and nimble.
An integral explanation behind that is its minimal Renesis 13B-MSP 1.3-liter turning motor that produces 232 strength and 159 lb.- ft of torque. It can likewise create real migraines because not many mechanics have any thought how to deal with a Wankel motor.
This suggests you should review and street test carefully. Getting a legitimately kept up RX-8 can be a delight because the vehicle is such a great amount of enjoyable to drive. Snicking through the six apparatuses of its short-toss manual is the thing that lively driving is about.
2010 Dodge Challenger ($10,000)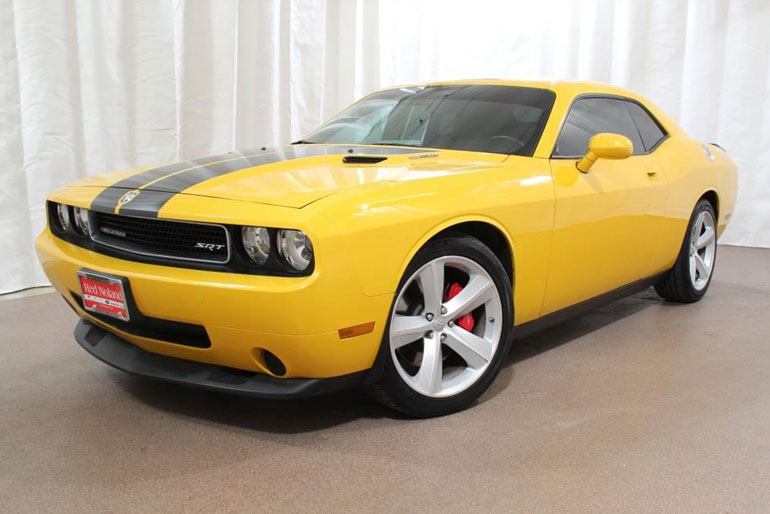 The first Dodge Challenger was somewhat late to the muscle car gathering, and it developed in stature even as muscle cars left design. At that point, Chrysler had the splendid thought of restoring the Challenger, and the 2010 rendition of the re-do is a manager.
First and foremost, it is gorgeous. For another, it will transport five grown-ups. It handles superior to anything the 1970 Challenger at any point did. A base 2010 Challenger is controlled by a 250-drive 3.5-liter V6 mated to a four-speed programmed transmission.
Truly, the trans appears to be outdated. However, it's anything but an awful decision at under $10K. Obviously, on the off chance that you can pry a 370-strength 5.7-liter Hemi V-8-controlled from out of somebody's hands for $10,000, all the better.
2012 Mazda Miata ($9,650)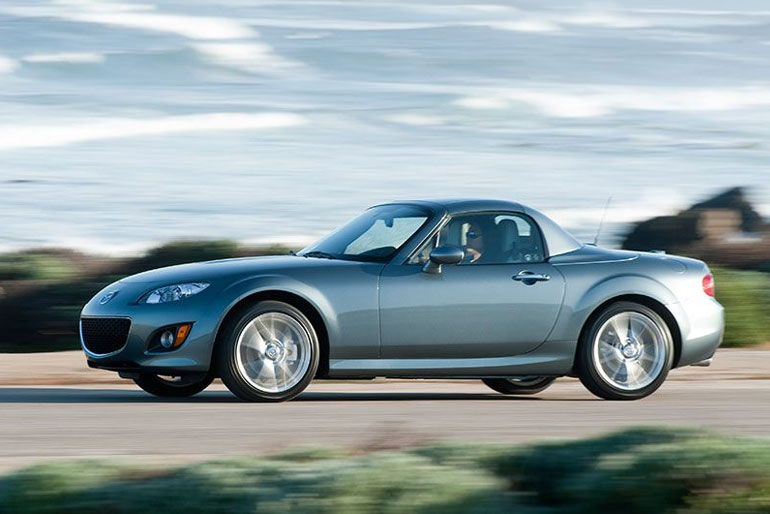 Alright, we need to trust you knew this was coming. It is difficult to envision a rundown of the ten best games cars under $10,000 that does exclude the Mazda MX-5 Miata. The controlling is nearly as immediate as a go-kart, and the agreeable back drive suspension drenches up minor blemishes while keeping up strong contact patches.
On the whole, you sense that you're going quickly without really going such quick. The 167-drive 2.0-liter four-chamber motor is the ideal empowering agent, and the six-speed manual transmission is the favored decision.
The six-speed programmed isn't as on-point, even though it is incredible if your games car additionally needs to carry out passenger car responsibility. The 2012 model year is the latest the is accessible under $10,000. A well-kept up more established precedent is a superbly satisfactory substitute.
2008 Pontiac Grand Prix GXP ($5,875)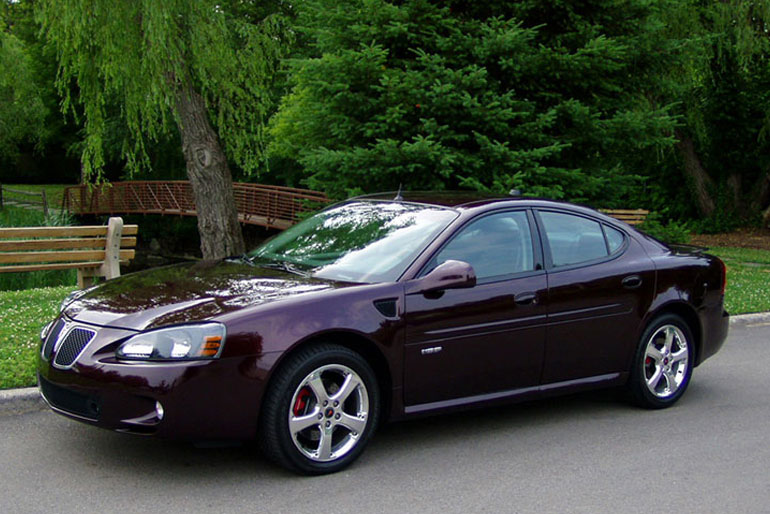 Truly, this 303-hp Pontiac guides the majority of that capacity to the front wheels. No, that doesn't sound perfect. However, from the manufacturing plant, the car accompanied more extensive elastic in advance to represent the push of that enormous V8, while in principle permitting the back to pivot simpler in corners.
It's a straight-line sleeper vehicle with an LS V8 under its hood. How amazing is that you discover one with normal mileage around the 100,000-mile mark it's an insane shoddy way to V8 magnificence.
2006 Chrysler 300C SRT8 ($9,675)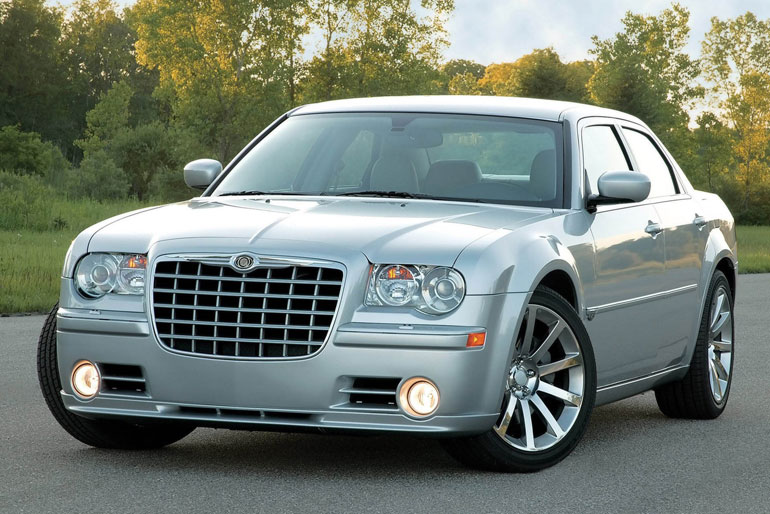 The Chrysler 300C SRT8 accompanies the insane 340-hp 5.7L Hemi V8, a similar motor as in the Ram pickup trucks. Engine Trend reports the Chrysler 300C 0 to 60 mph time at 5.8 seconds. Chrysler 300C SRT8 rides on the back-wheel drive stage that imparts numerous segments to the Mercedes-Benz E-class.
A discretionary all-wheel drive is accessible. With everything taken into account, for ten grand, it's a pleasant, huge agreeable car and it's quick. The 6.1-liter SRT8 is elusive, yet it will get you 0 to 60 in 4.9 seconds!
Scion FR-S ($10,000)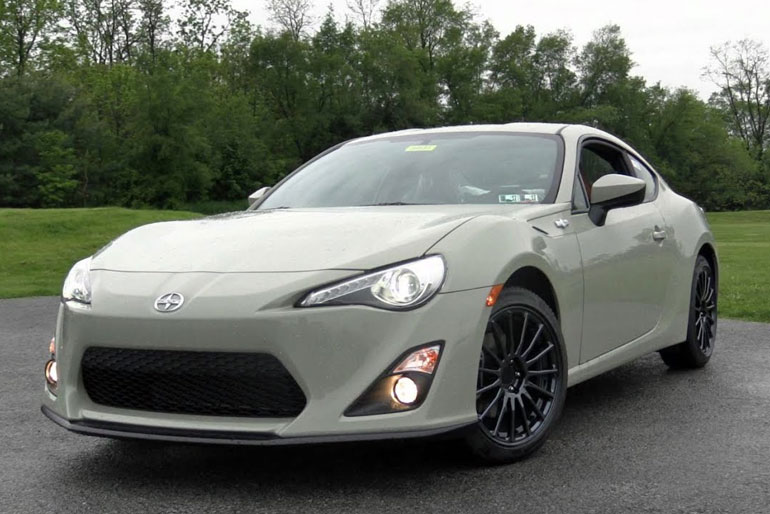 In all honesty, the Scion FR-S has been around sufficiently long that the used car advertises a couple of examples for under $10,000. In case you're searching for a considerable everyday driver that works incredibly as a track car on the weekends, the FR-S fits the bill.
The awful news? Most of the examples we found on have some harm on them, yet there are a couple that just has high mileage to justify the lower sticker price. In any case, in case you're patient and willing to search, there's a decent possibility you could score yourself an FR-S for under $10,000.