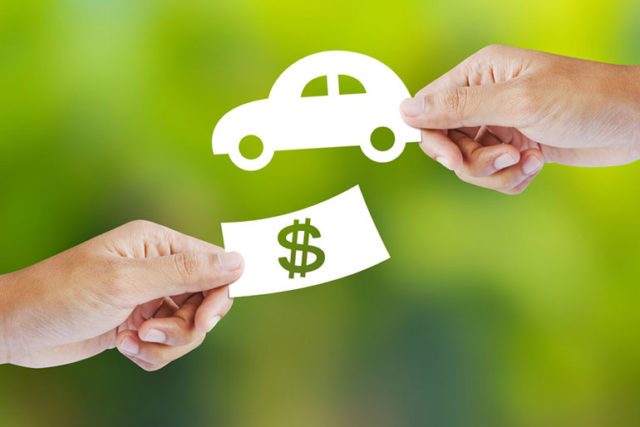 Pennsylvania is a big, beautiful state, but if you want to get around this state, you had better have a set of wheels. Car ownership is all but mandatory here, where roads are king and suburbs are sprawling. Owning a car is essential.
But buying a car — well, that decision is a lot tougher. You know that you need a vehicle, but choosing the right one and getting the right price can be tough. But don't sweat it too much, because we're here to help with these four simple car-buying tips written with Pennsylvanians in mind.
Remember (and prioritize) your Needs
What do you need your car for? How will you use it? Choosing the make and model of car for you is a lot easier when you start eliminating entire types of vehicles. If you need a car for commuting, you can scratch sports cars and other vehicles that don't fit the bill as a "daily driver." Don't forget about Pennsylvania's winters, and think about which roads and highways you'll be driving on; you might want a smaller vehicle for Center City Philadelphia than you would for Reading, Pennsylvania.
Think About Financing Early
Want to avoid financial headaches when you buy your next car? Then think about financing ahead of time — before you're trying to close the deal at the dealership.
For one thing, getting financing taken care of in advance will give you less to worry about (and less paperwork to do) on your already busy car-buying day at the dealership. But that's not the only reason to make sure you're proactive about this stuff. You want to make sure that you can actually get the financing that you want and can actually afford the car that you're hoping for.
Finding out that you can't at the end of a long decision process is incredibly frustrating. Plus, you may get a better deal on your financing if you shop around. That's a good reason to start early and look at multiple options.
Avoid Purchasing used Cars from Previous Owners
In Pennsylvania, it's perfectly legal for two individuals to complete a transaction that puts a used car in a new owner's hands. But beware: If you buy a car from Bob down the street instead of from a reputable used car dealership, you won't get any of the warranties and guarantees that are so often included by the latter.
Dealerships exist for a reason, explain experts who run used car dealerships in reading pa. A used car dealership knows its inventory and can vouch for used cars, which may also be certified or otherwise approved by the dealer or even the car's original manufacturer.
Pennsylvania's lemon laws can help you if you've been ripped off, but don't expect to be able to do much about a lousy car sold by a private individual. Again, dealerships are much safer options. Protect yourself.
Negotiate the Price
As is the case pretty much everywhere else in the country, car dealers in Pennsylvania negotiate with buyers. Negotiating can seem stressful to some car shoppers, but it's important that you give it a shot. If you don't negotiate, you simply won't get the best price possible.
To negotiate, think about your budget and the car's price — and be sure to think about the total price, not just the monthly payment (low monthly payments can make very expensive cars look much cheaper, but those monthly payments will be due every month for a long time). Try out some negotiating techniques, and don't be afraid to walk away. The most important thing is to stay within your budget, no matter what.